Aquamar
Wild Alaska Pollock Surimi Alfredo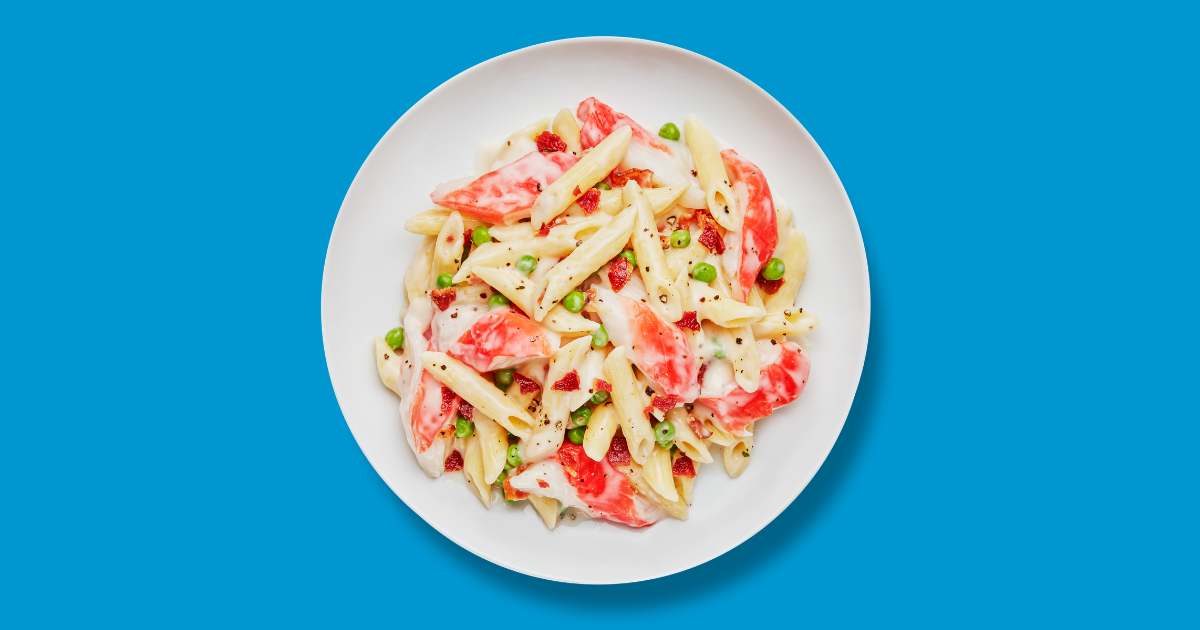 Photo and Recipe Credit: Aquamar
Ingredients
Kosher salt
200 grams Penne Rigate
2.5 tablespoons unsalted butter
1/3 cup heavy cream
1.5 cup frozen peas, thawed
8 oz package Aquamar Surimi Flakes
1/4 cup grated Parmesan cheese
2 strips of bacon
1 tsp fresh ground black pepper
Directions
Bring a large pot of salted water to a boil and cook the penne, al dente. Reserve 1/2
cup of the cooking water, then drain the penne.
Meanwhile, cook the bacon in the oven until crispy.
Combine the butter, cream, crab and peas in a large skillet and bring to a simmer
over medium heat; cook 1 minute.
Add the penne, cheese, and a splash of the reserved cooking water to the skillet
and toss. Add more cooking water to thin the sauce, if needed.
Season with salt and ground black pepper.
Divide among bowls and top with crumbled bacon.
Serves 2