GAPP PARTNERSHIP PROGRAMS BOOST AWARENESS AND DEMAND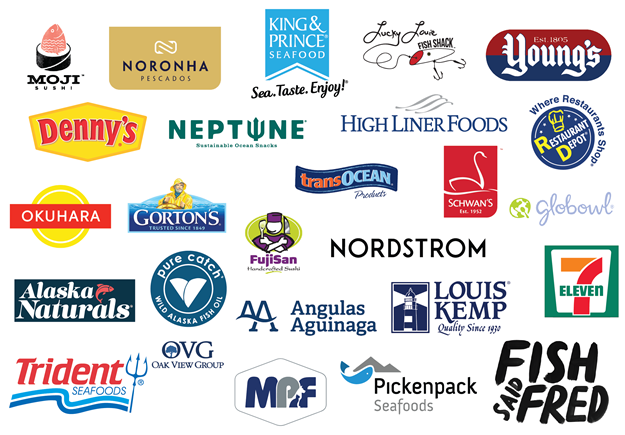 New GAPP Partners Span 3 Countries, Numerous New Wild Alaska Pollock Products
Fifteen new partners spanning three countries and various channels including retail, convenience, out-of-home and new product innovation were announced Monday at the Association of Genuine Alaska Pollock Producers (GAPP) Annual Meeting celebrating all things Wild Alaska Pollock. These new partnerships represent an aggressive recruitment effort to identify partners for the Program that are excited about the endless possibilities of Wild Alaska Pollock and are willing to bring an equal or greater commitment of matching funds to ensure the success of the various programs.
View the most recent news
MEET OUR NEW PROGRAM PARTNERS
MEET OUR PREVIOUS NORTH AMERICAN PROGRAM PARTNERS
MEET OUR PREVIOUS EUROPEAN PROGRAM PARTNERS
GAPP Marketing Toolkits for Partners and those who market Wild Alaska Pollock
GAPP has developed marketing toolkits for Wild Alaska Pollock products based on the results of consumer research. These toolkits help GAPP Partners and others who market Wild Alaska Pollock effectively communicate the attributes that matter most to consumers by demographic and channel the product is marketed in. These toolkits have proven to be successful in building not only awareness and demand for Wild Alaska Pollock, but in building a positive association with the fish and the brands that market it. These toolkits were a finalist for a 2021 PRovoke Media SABRE Award for the most effective B2B marketing campaign in the agribusiness space.