Wild Alaska Pollock Surimi Seafood
Real nutritious, Real delicious, Real sustainable
Real Seafood
Whether or not you're familiar with its name, you've probably enjoyed surimi seafood. Sometimes known as imitation crab, it's the star of many restaurant and deli salads and sandwiches, as well as sushi bar favorites like California Rolls. You might also be surprised to learn that surimi has been around for more than 900 years, ever since resourceful Japanese cooks found a way to preserve fish by grinding it into a paste with salt.
Wild Alaska Pollock surimi seafood is made from real, sustainably sourced wild-caught Wild Alaska Pollock. The fish is minced and washed to remove everything but the protein, then blended with natural flavorings and other ingredients to produce a variety of surimi seafood products that recreate the mouthwatering flavor, texture and appearance of shellfish, such as crab, lobster, prawns, and scallops.
You can call it "imitation crab," but rest assured that Wild Alaska Pollock surimi seafood is real seafood that makes a sustainable, nutritious, delicious, and affordable substitute for shellfish. It's the real deal. And that's a real win for everyone.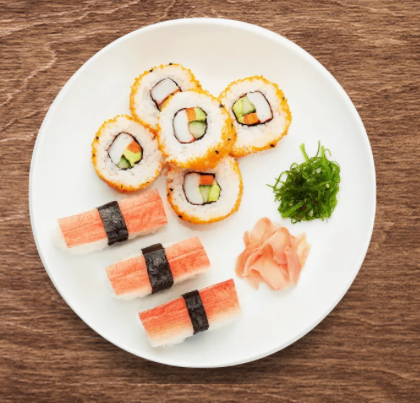 Of all the surimi seafood products made with Wild Alaska Pollock, imitation crab is the most popular. Here's a look at the five most common formats you'll find in most major retail outlets: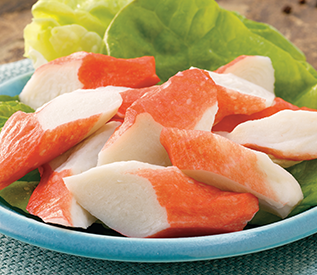 FLAKE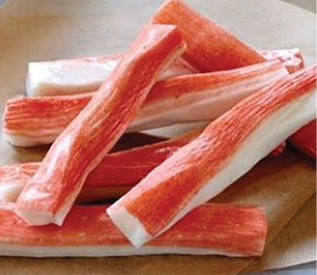 LEG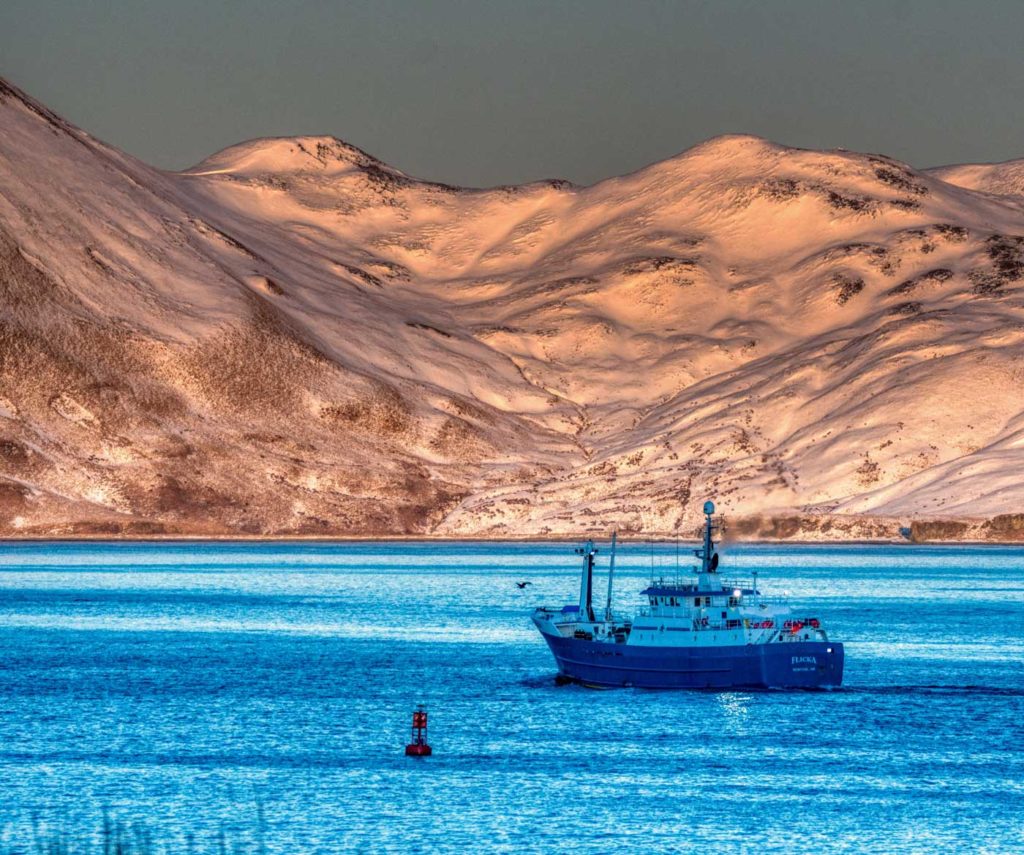 Real Sustainability
Looking for a protein option that's sustainable and helps minimize your environmental footprint? Look no further than Wild Alaska Pollock surimi seafood, now top-ranked and verified by a Life Cycle Assessment (LCA) as a climate-smart protein choice thanks to abundant wild populations that are responsibly managed and sustainably harvested.
The LCA showed that Wild Alaska Pollock surimi seafood has a lower carbon footprint and delivers more protein per KG of greenhouse gas emissions than many other animal proteins, including beef, chicken, and even plant-based options.
These days, everyone's thinking more about the food choices they make. And it's good to know that Wild Alaska Pollock surimi seafood is protein for a sustainable planet.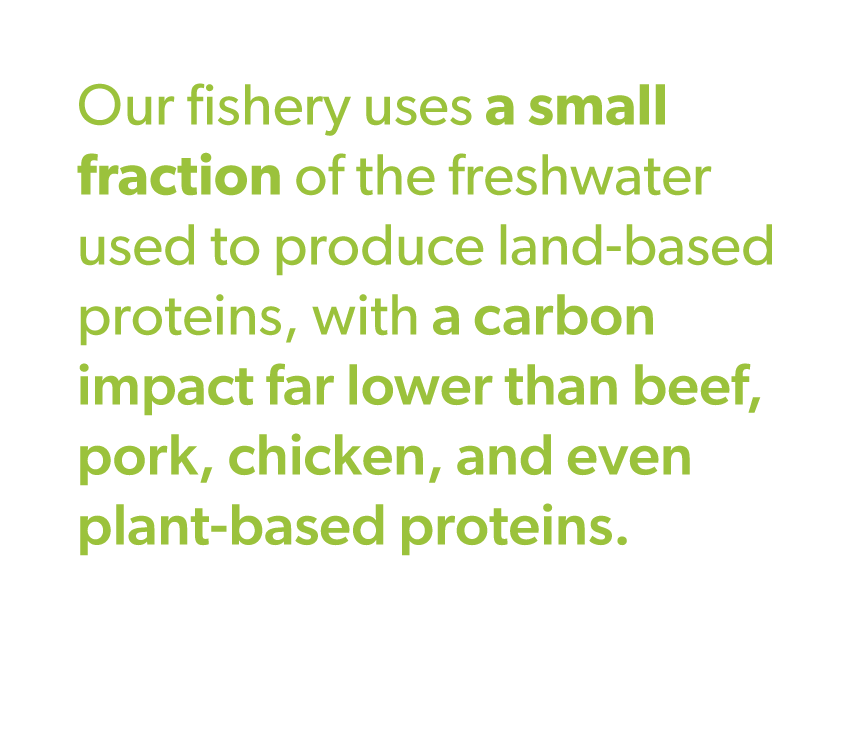 Real Nutrition
Surimi seafood made from Wild Alaska Pollock is a nutritious option. An excellent source of complete, high-quality, extra-lean protein, it's naturally low in saturated fat and cholesterol and a natural source of omega 3 fatty acids.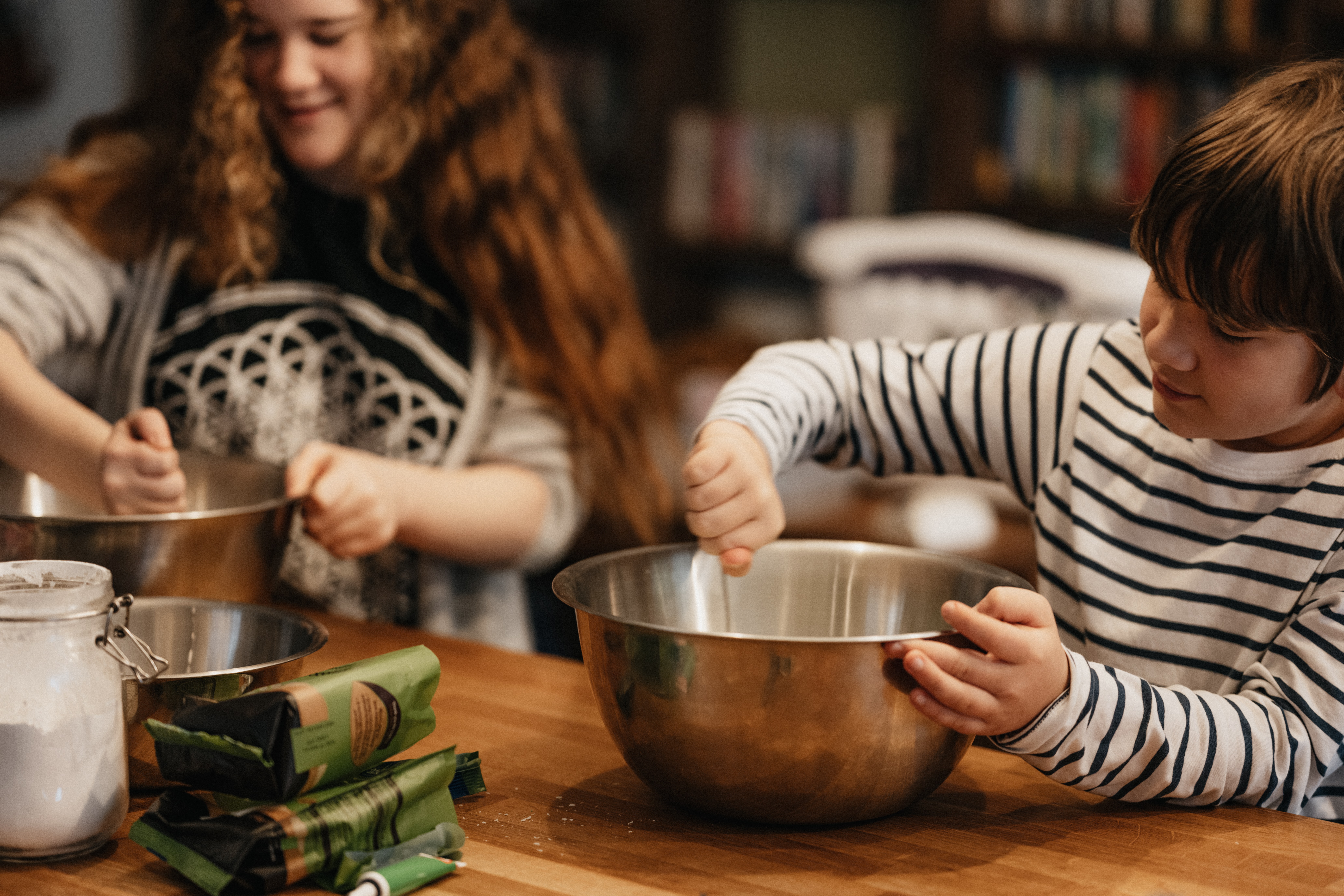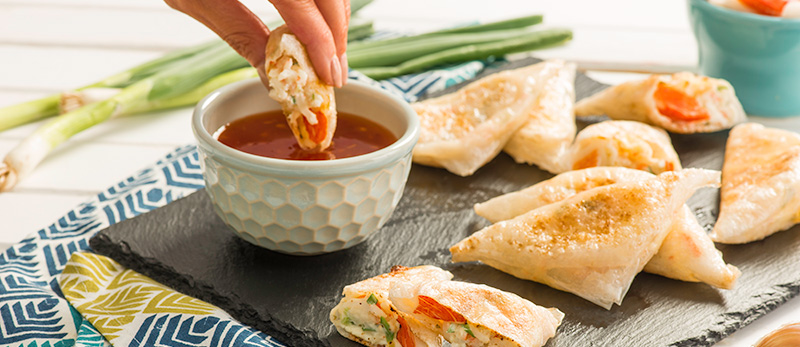 Real Easy
Shellfish can be tricky to source, store, and work with. Wild Alaska Pollock surimi seafood is just the opposite. It's fully cooked and pasteurized, so it's ready to use right from the package in salads, sandwiches, and other cold dishes—and ready to cook on the grill or in sautés, stir-fries, soups, pasta, pizza, dips, omelets, and so much more. And surimi seafood is available year-round, so it's never out of season. Keep it on hand in the fridge or the freezer, and you're ready for all kinds of easy, tasty meals in minutes.
Real value
Compared to most shellfish, surimi seafood is an affordable option. And remember, you're getting all the value you pay for, because there's no waste or messy shells to deal with. Surimi seafood is ready to use—and ready to save you time in the kitchen.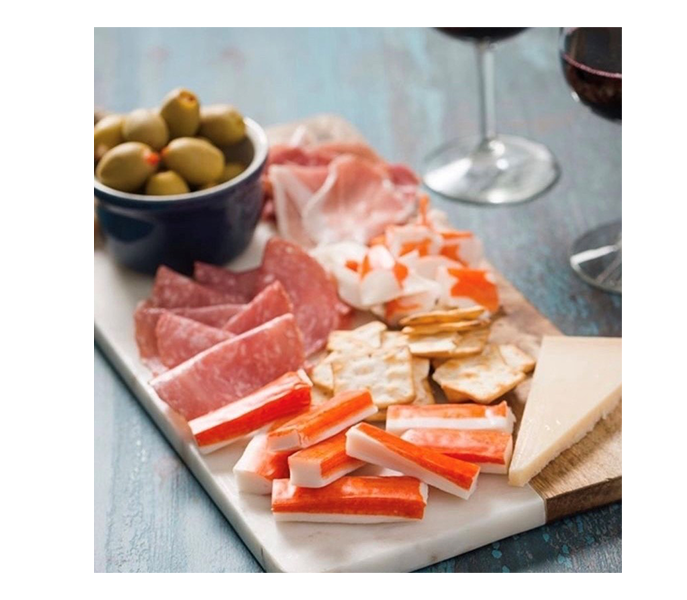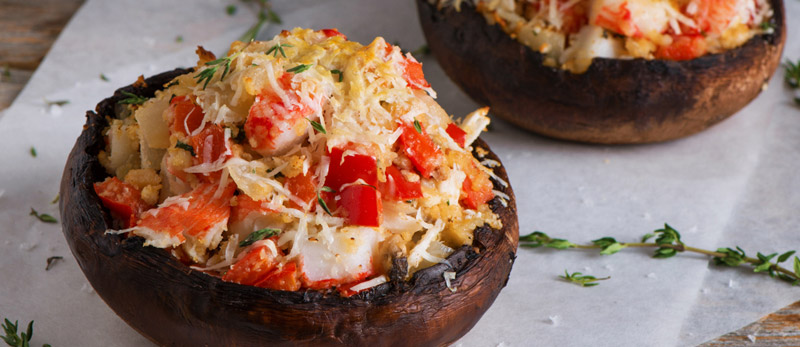 Real good
The proof is in the cooking…and the eating! Any way you serve surimi seafood, you'll love its rich, sweet flavor and delicate texture. It's the perfect base for all your favorite seasonings and preparations. Hot or cold, in salads, sandwiches, sushi or main dishes, surimi seafood is good eating that's good for you and good for the planet, too.
Frequently Asked Questions