Meet The World's Best Whitefish:
Wild Alaska Pollock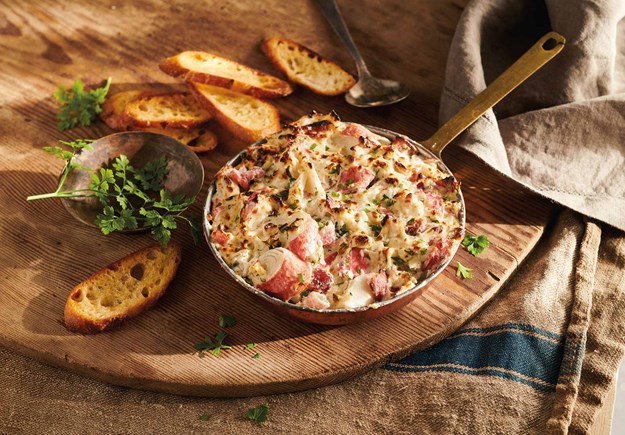 ONE BITE AND YOU'LL BE HOOKED
Here's the best-kept secret everyone needs to know. Wild Alaska Pollock is a delicious, flaky whitefish that is remarkably versatile, quick and easy to prepare, and comes from the most abundant, certified-sustainable fishery on the planet.
Time for another big reveal: Wild Alaska Pollock is one of the most consumed fish in the U.S. Mild in flavor, and firm but tender texture of this snowy whitefish has won many fans. It's naturally fresh-tasting, direct from the pristine icy waters of Alaska — only fish caught there can be labeled as Wild Alaska Pollock.
And when it comes to nutrition, Wild Alaska Pollock is a true superfish: low-fat, protein-rich, heart-healthy, high in vitamin B-12 and loaded with omega-3 fatty acids.
Our captains are committed to catching fish – and fish only – and incorporate best practices to reduce bycatch of untargeted species to minimize the impact to the environment. Wild Alaska Pollock is fully traceable ensuring product integrity and consumer confidence.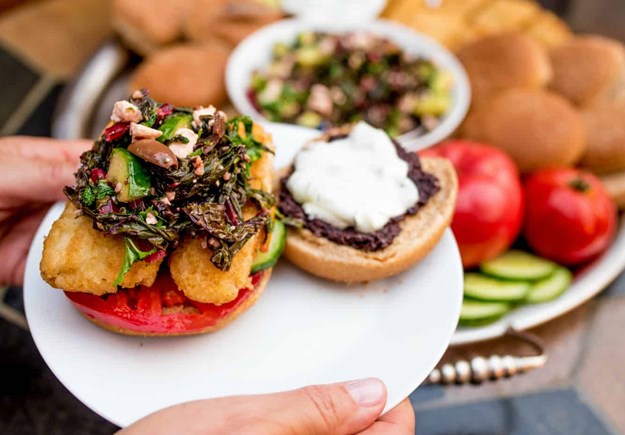 WILD ALASKA POLLOCK MEANS POSSIBILITIES
Wild Alaska Pollock is already found in crave-worthy fish favorites like fish tacos, fish & chips, fish sandwiches and even the fish sticks you grew up eating. In fact, Wild Alaska Pollock is in more than 1,000 foods you already enjoy and love. Beyond being totally delicious, there are so many more reasons to love Wild Alaska Pollock.
Wild Alaska Pollock pairs well with so many other ingredients and can be prepared in a variety of mouthwatering dishes. From easy outdoor grilling to ethnic dishes to kid-pleasing fish sliders, there will always be a new and exciting recipe to add to the dinner rotation.
There is a recipe to satisfy every taste and craving for Wild Alaska Pollock – and so many reasons this sustainable whitefish should be on your plate. Let's get cooking.
"We have got to get more people eating more Wild Alaska Pollock in more ways--more often, globally"
-- Joe Bundrant, CEO Trident Seafoods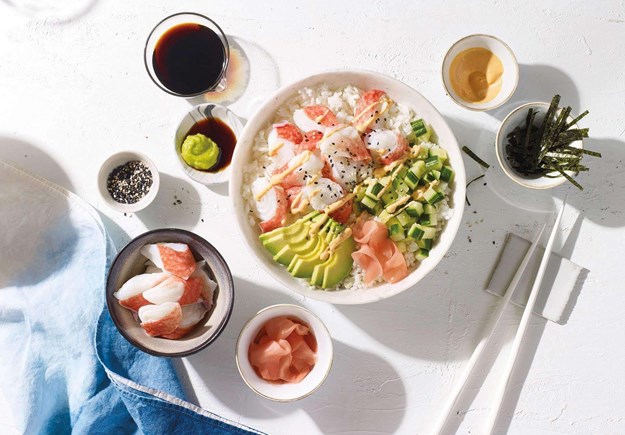 SURIMI SEAFOOD: IT'S THE REAL DEAL
Whether or not you're familiar with its name, you've probably enjoyed Wild Alaska Pollock surimi seafood. Sometimes known as imitation crab, it's the star of many restaurant and deli salads and sandwiches as well as sushi bar favorites like California Rolls. Wild Alaska Pollock surimi seafood is made from real, sustainable wild-caught Wild Alaska Pollock. It's an excellent source of complete, high-quality protein and offers a variety of flavors and forms to satisfy every seafood lover. Surimi seafood is the real deal that gives consumers what they really want: options for simple, natural, sustainable seafood meals that are healthy and delicious.
Get the REAL story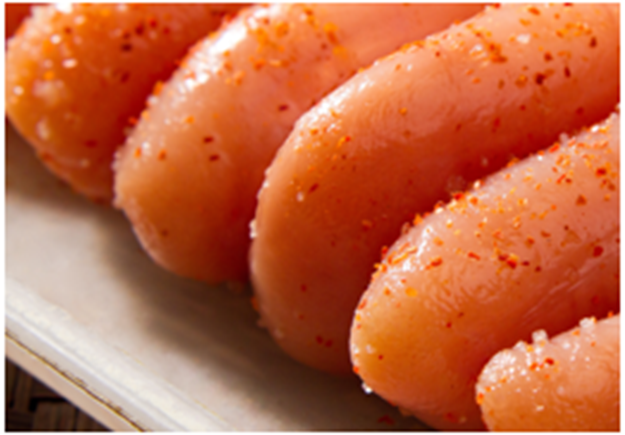 GREAT DISHES IN A ROE
Wild Alaska Pollock Roe is a popular culinary ingredient in Korean, Japanese and Russian cuisines, and is also widely used in sushi restaurants. Here are just a few of the ingenious ways Wild Alaska Pollock Roe is used by chefs to help create special offerings.
Tarako/Mentaiko
Both salted Pollock roe (Tarako) and seasoned roe (Mentaiko) are traditional breakfast items. The roe is frequently placed on top of a bowl or rice and enjoyed with vegetable side dishes and miso soup.
Rice Ball "Onigiri"
This popular lunch item is easy to prepare and to carry. Both Tarako and Mentaiko are used in Onigiri, which mixes the roe into a ball of rice that is covered with a layer of dried seaweed.
Grilled Pollock Roe
Pollock roe isn't just for restaurants. Home cooks often fire up the grill to extract an even richer taste from salted pollock roe.
Pollock Roe Pasta
Many ingredients go well with pasta, of course, but salted and seasoned pollock roe bring something different to this entree, especially when flavored with butter, soy sauce or cream sauce.