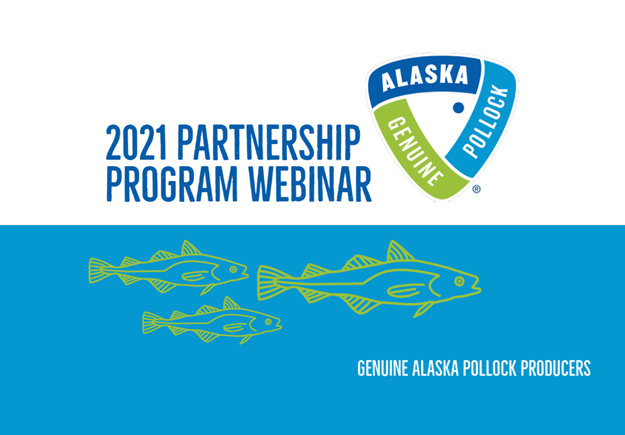 Interested in GAPP's 2021 Partnership Program Webinar?
GAPP's 2021 Partnership Program Webinar was held virtually on Tuesday, May 25, 2021, at 11 a.m. EST/ 8 a.m. PST. Didn't make it? Click below to see what makes a winning application and get your questions answered about the Partnership Program requirements. If you have questions regarding GAPP's Partnership Program, please email christine.durkin@alaskapollock.org.
Download the Webinar Presentation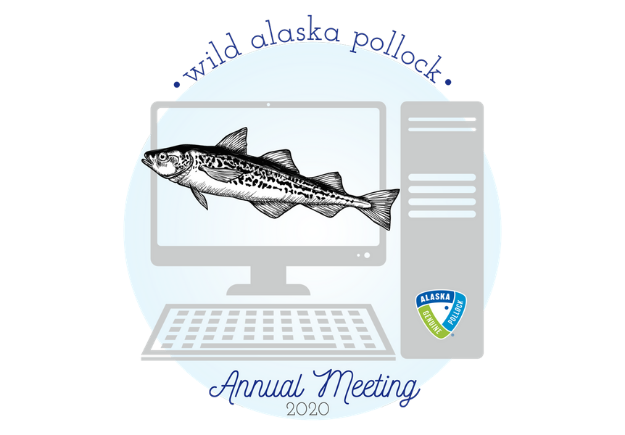 Thank you for attending the 2020 Wild Alaska Pollock Annual Meeting!
The second-annual GAPP Annual Meeting was held virtually on Monday, October 12, 2020. Want to revisit one of our incredible speaker sessions or panels? Click the link below to watch the event on demand!
Watch the Event On Demand
Thank You to Our 2020 Annual Meeting Sponsors:
GAPP 2020 Summer Webinar Series
As part of its COVID-19 coverage, GAPP hosted a summer webinar series that explored topics related to new consumer trends, marketing best practices and crisis management communications. If you missed any of our sessions, you're in luck! You can revisit all 11 webinars on demand at the links below.
Thank You to Our Webinar Sponsors:
2019 ANNUAL MEETING RECAP
On October 29, 2019, GAPP held its first-ever Annual Meeting at the World Trade center in Seattle. The event was themed, "Celebrating our Perfect Protein: Wild Alaska Pollock."
The agenda and day were focused on networking, brainstorming how to best take advantage of opportunities, and overcoming challenges that the industry faces.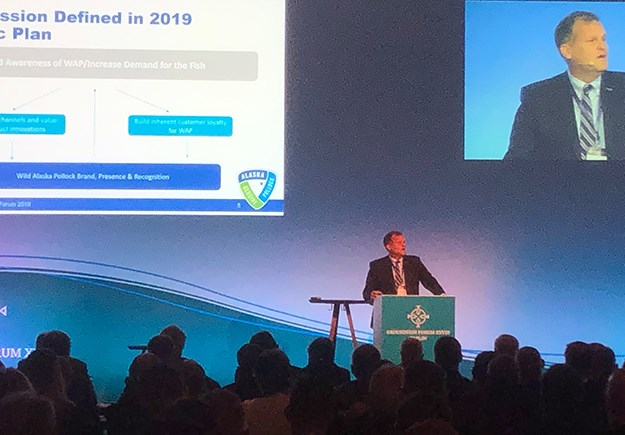 GLOBAL OUTREACH
GAPP staff also routinely participates in events in Seattle, Washington, Washington D.C., and around the world. Recently, GAPP CEO Craig Morris spoke at the 2019 Groundfish Forum in Berlin, Germany where he gave a market update on the Wild Alaska Pollock fishery and announced the new European Partnership Program.