Chef Dan Churchill
Wild Alaska Pollock Power Grain Bowl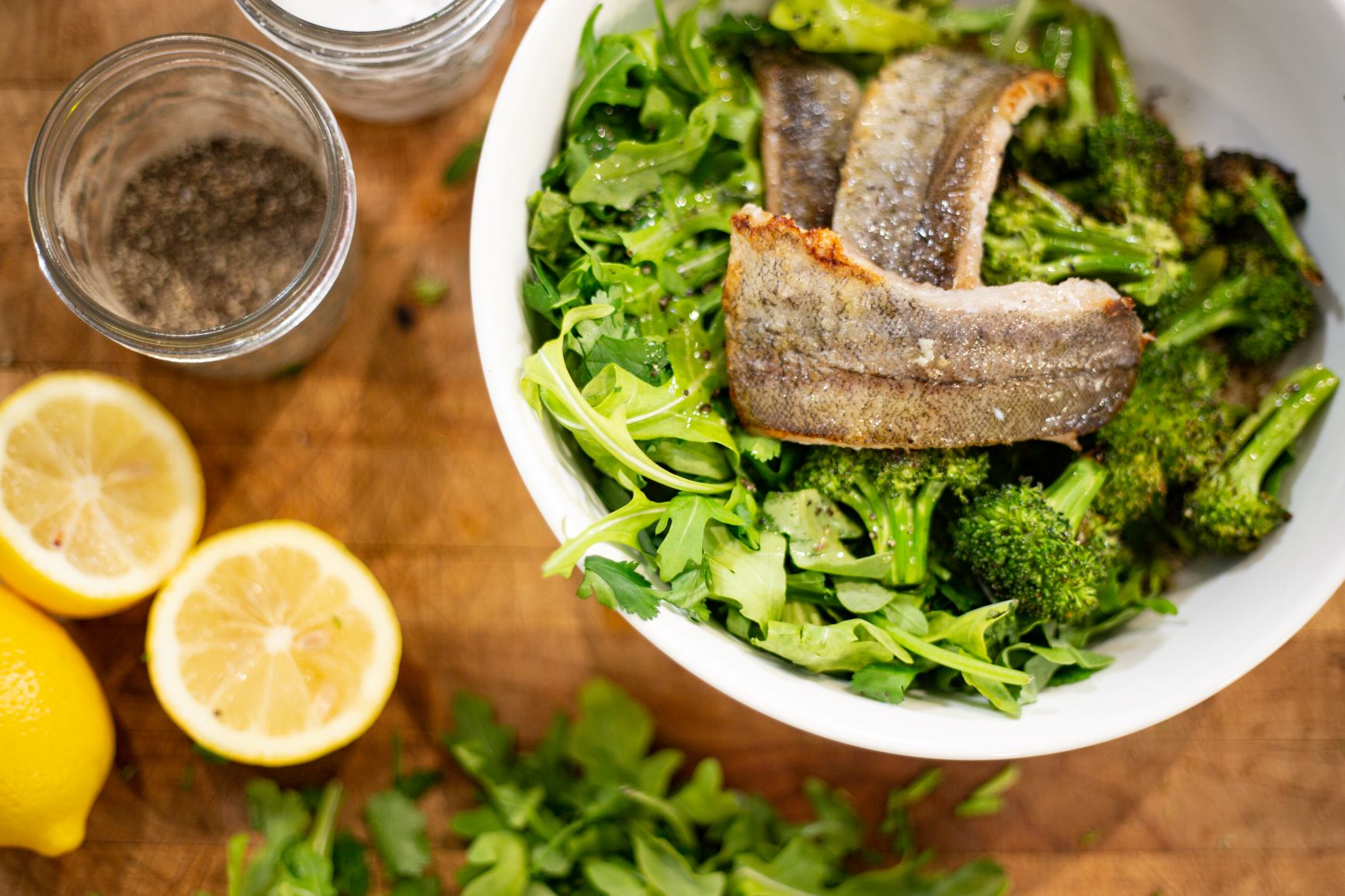 Wild Alaska Power Bowl created by Chef Dan Churchill
Serves: 4
Skill Level: Easy
Ingredients
4 skinless Wild Alaska Pollock fillets
1.5 cups quinoa
1 head broccoli, sliced into florets
salt
pepper
olive oil
For serving:
4 cups fresh greens, such as baby spinach, baby kale, or mixed greens
1 avocado, sliced
1/2 cup fresh cilantro, roughly chopped
1 lime
Directions
Preheat oven to 350 F.
Pat the Wild Alaska Pollock fillets dry and sprinkle with salt and pepper. Drizzle olive oil over broccoli florets and sprinkle with salt and pepper. Add broccoli to a sheet tray and place into preheated oven to roast for 15-20 minutes, or until beginning to crisp.
Heat an oven proof pan over medium-low and sear fillets on one side for 3 minutes. Transfer entire pan to the preheated oven for an additional 5-7 minutes, or until Wild Alaska Pollock is completely cooked through. You can do this at the same time your broccoli roasts!
While Wild Alaska Pollock finishes cooking, prepare quinoa. Combine quinoa with 2.5 cups water and a pinch of salt, and bring to a boil. Cover and simmer until cooked, about 11 minutes. Let stand at least 5 minutes, then fluff with a fork.
Once everything is complete, assemble bowls. Place greens at the base, followed by quinoa, Wild Alaska Pollock, broccoli, and toppings. Serve and enjoy!