@Pete_eatss , August 25, 2023
Wild Alaska Pollock paired with a Southeast Asian mango slaw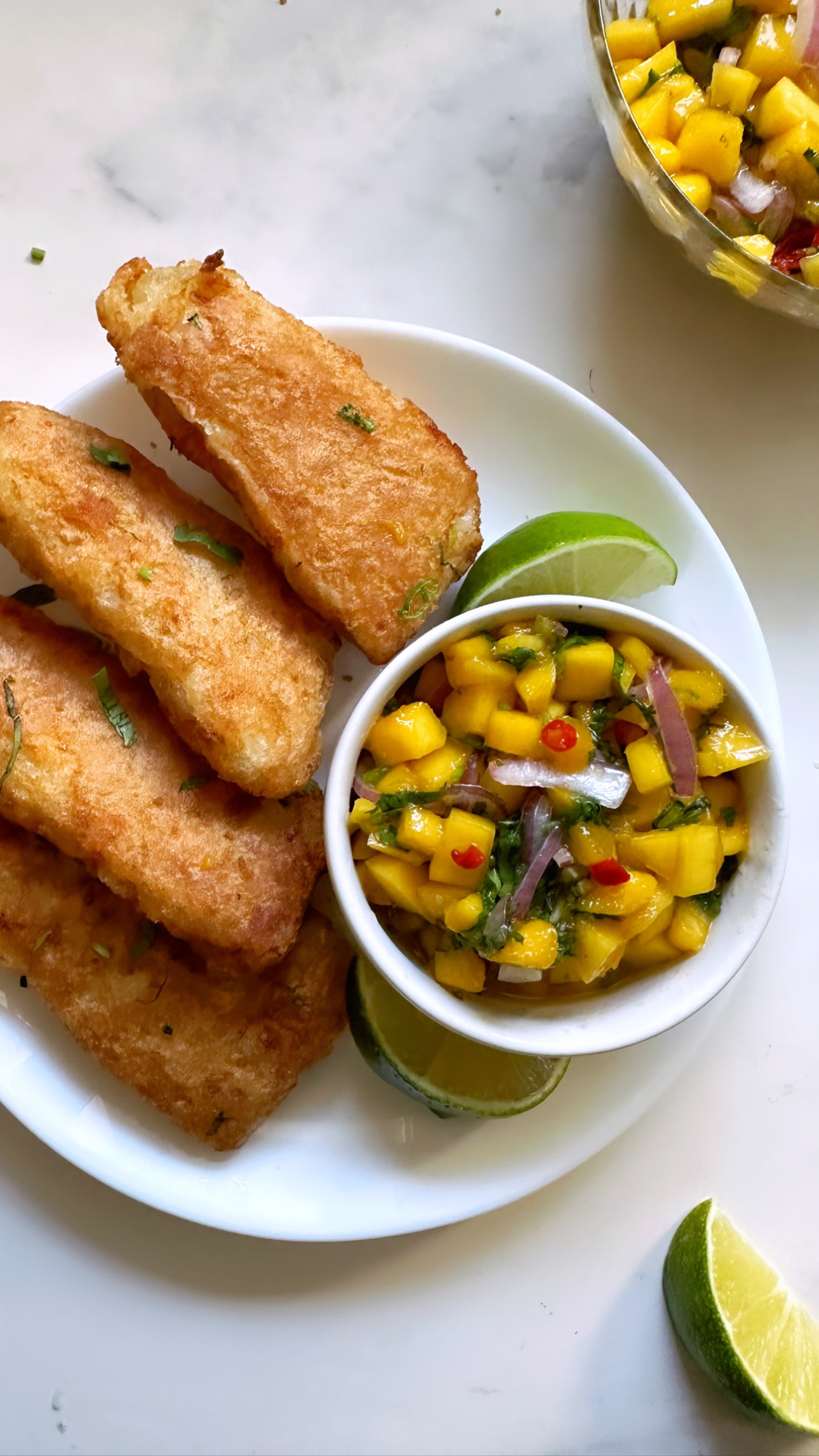 Ingredients:

5 pieces of Wild Alaska Pollock​
1 mango ​
1/4 red onion ​
3 tbsp cilantro ​
3 tbsp green onion ​
2 tbsp mint ​
1/2 tbsp sweetener of choice ​
1/2 tbsp fish sauce (optional)​
1/2 lime ​
3 Thai chili peppers ​
​
Instructions:

Prepare your mango slaw by prepping all of the mango and herbs by chopping them up.
Add in seasoning and spices.
Mix and refrigerate.​
Prepare your breaded Wild Alaska Pollock your way! I like to bake or air fry mine. ​
Once done, pair with mango slaw, serve and enjoy!