Angelica Castaneda , August 25, 2023
Wild Alaska Pollock and Poblano Peppers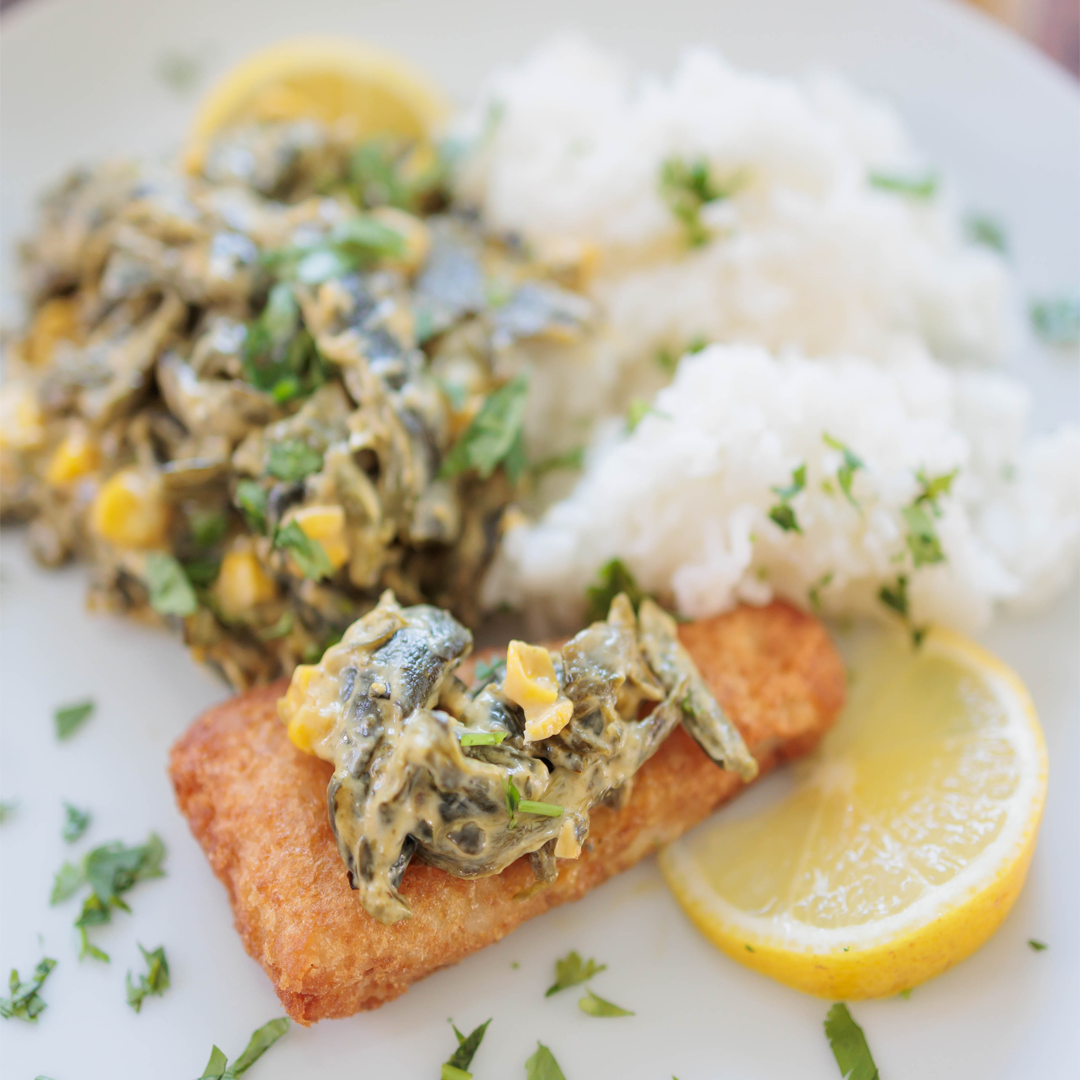 Ingredients:
Wild Alaska Pollock
6 Poblano Peppers
6 TBSP Table Cream
¼ cup Shredded cheese
3 TBSP sweet corn
Salt, oil, and butter to taste.
Instructions:
Roast poblano peppers on the stove or oven. Steam for 10 minutes afterward. Peel, remove seeds, and slice into small strips. Cook poblano strips in oil and butter. Season with salt and add table cream and cheese. Add corn.

Bake breaded Wild Alaska Pollock in the oven according to the package instructions. Serve with white rice.