December 10, 2021
Surimi Chilaquiles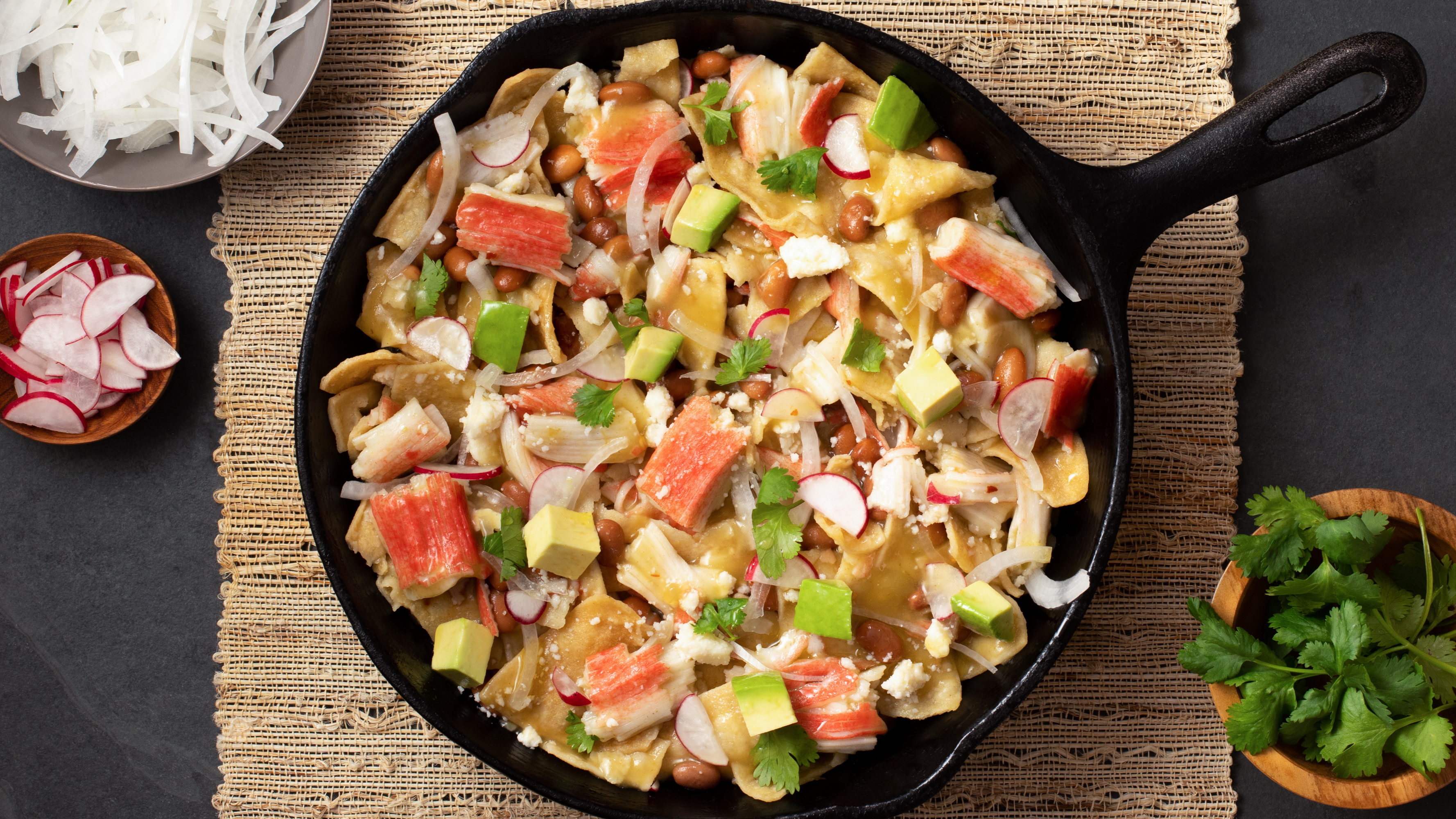 Yield: 4 servings
Prep time: 15 minutes
Cook time: 20 minutes
Ingredients:
One 28-ounce can or 3 1/2 cups green enchilada sauce 
One 14.5-ounce can pinto beans, drained 
12 cups corn tortilla chips 
8 ounces Wild Alaska Pollock surimi seafood sticks, coarsely broken up 
1/2 cup crumbled queso fresco 
1/4 cup thinly sliced white onion 
3/4  avocado, diced or sliced 
4 radishes, sliced 
2 tablespoons chopped fresh cilantro 
Directions:
Preheat the oven to 250°F. 
In a large ovenproof skillet over medium-high, bring the enchilada sauce and beans to a simmer. Gently stir in the chips and Wild Alaska Pollock surimi seafood. Return to a simmer, then remove from the heat. 
Cover loosely with foil and bake until the chips have some crisp parts and some soft parts, about 15 minutes (omit baking for crunchier chips or bake longer for softer chips). 
Top with the queso fresco, onion, avocado, radishes, and cilantro and serve.