December 10, 2021
Surimi Carbonara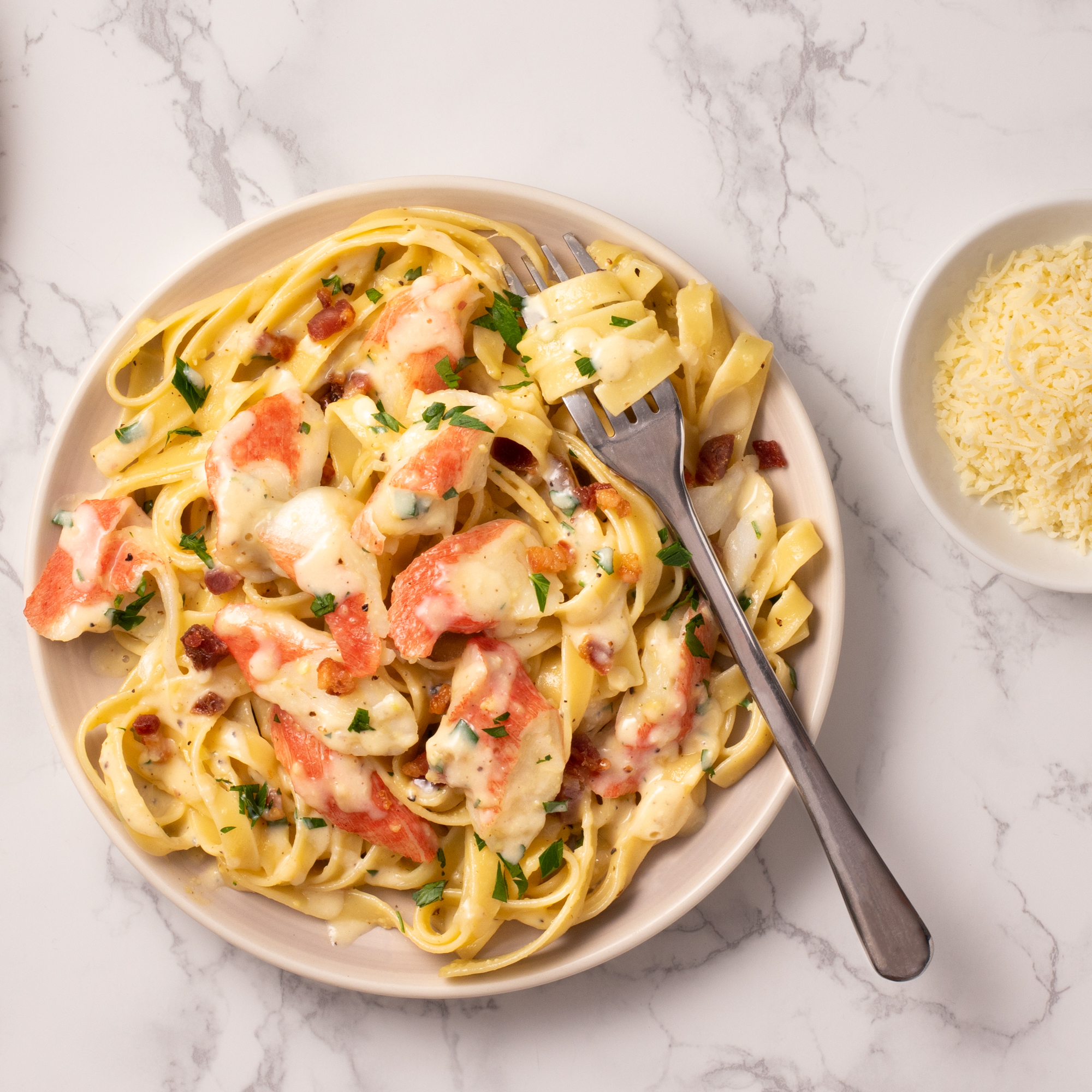 Yield: 4 servings
Prep time: 20 minutes
Cook time: 30 minutes
Ingredients:
One 4-ounce package diced pancetta

 

10 ounces fettuccini pasta

 

4 large eggs

 

1 cup finely shredded Pecorino cheese, plus more for serving

 

2 cloves garlic, minced

 

1 teaspoon pepper, plus more to taste

 

12 ounces Wild Alaska Pollock surimi seafood flakes or chunks

 

1/4 cup chopped fresh parsley, divided

 

Salt to taste

 
Directions:
Bring a large pot of salted water to a boil.

 

Meanwhile, in a medium skillet over medium-low heat, cook the pancetta, stirring occasionally, until crisp, about 10 minutes. Transfer to a large bowl and set the bowl near the stovetop to keep it warm.

 

Cook the pasta according to package directions. 

 

While the pasta is cooking, whisk the eggs, cheese, lemon juice, garlic, and pepper into the pancetta. Return the bowl to near the stovetop.

 

Drain the pasta, reserving about 1 cup of the cooking water. Immediately add the pasta and 1/4 cup of the cooking water to the egg mixture, tossing to combine.

 

Stir in the Wild Alaska Pollock surimi seafood and 2 tablespoons of the parsley. Add more cooking water, salt, and pepper to taste. 

 

Transfer to plates or a serving bowl and top with the remaining 2 tablespoons of parsley. Serve with additional cheese.