October 14, 2022
Smokey Corn Chowder with Wild Alaskan Pollock topped with Candied Smoked Bacon & Micro Greens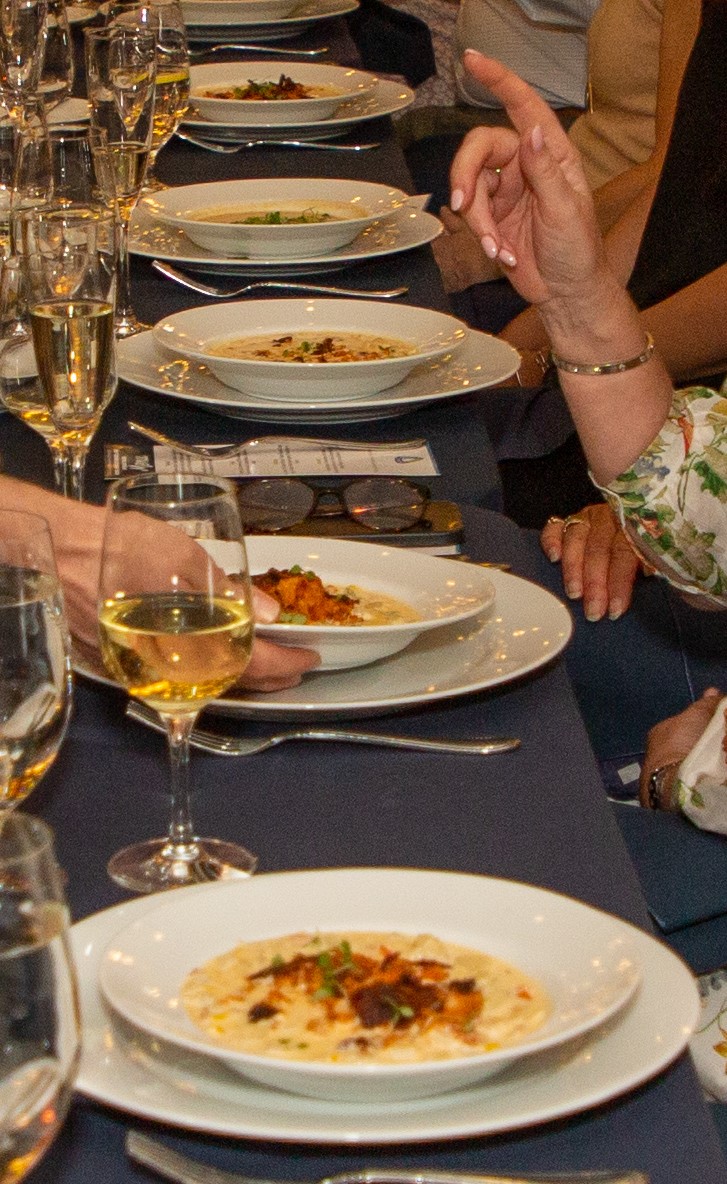 Ingredients:
1/4 pound sliced bacon
1 tablespoon butter
2 onions, chopped
2 cups water
1 cup bottled clam juice
3/4 pound boiling potatoes (about 2 medium), peeled and cut into 3/4-inch chunks
1 rib celery, chopped
1/4 teaspoon dried red-pepper flakes
1 1/4 teaspoons salt
2 cups fresh (cut from about 3 ears) corn kernels
1 cup milk
1 cup heavy cream
1 1/2 pounds pollock, cut into 1 1/2-inch chunks
1/4 teaspoon fresh ground black pepper
Candied bacon, crumbled (recipe below)
Mixed microgreens (for garnish)
In a large pot, cook the bacon until crisp. Drain the bacon on paper towels and crumble when cooled.
Add the butter and onions to the pot. Cook over moderately low heat, stirring occasionally, until the onions are translucent, about 5 minutes.
Add the water, clam juice, potatoes, celery, red pepper flakes, and salt, and bring to a boil.
Reduce the heat and simmer until the potatoes are tender, about 20 minutes.
Return the bacon to the pot. Add the corn, milk, and cream and simmer for 10 minutes. Stir in the pollock and pepper. Bring back to a simmer and cook until just done, about 3 minutes longer.
Serve garnished with bacon and microgreens.
Candied Bacon
Ingredients:
12 slices bacon, about ¼-inch thick
Finely ground black pepper
1/3 cup light brown sugar
Preheat oven to 325°F.
Put bacon slices in a bowl, season them with pepper and toss with the brown sugar. Cover a baking sheet with parchment or foil and arrange the bacon in a single layer on top. Sprinkle any sugar left in the bowl over the bacon. Top with another layer of parchment or foil and top it, squarely, with another baking sheet. The baking sheet will flatten the bacon as it cooks.
Place the tray in the center of the oven and bake for 20 minutes. Check the bacon by lifting the top tray and parchment. If it is not golden brown and fairly crispy, resist the temptation to turn up the oven temperature, and cook it for 10 to 15 minutes longer. Check it again. When you remove the tray and transfer the bacon to a serving platter, it will "crisp-up."