August 25, 2021
Nancy Fuller's Red, White & BBQ Crab Delights® Pizza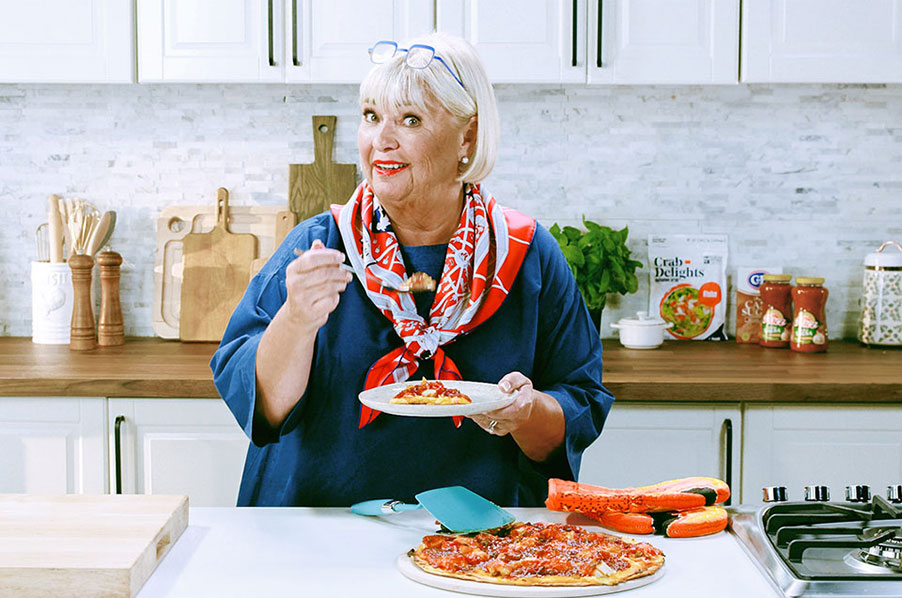 Ingredients:
1 Pie crust (fresh is best)
8 oz ricotta cheese
1 teaspoon granulated garlic
1 teaspoon granulated onion
16 oz medium chunky salsa
1 cup brown sugar
1/2 cup Butter
2 packages (8 oz each) Crab Delights®, flake or chunk style
Directions:
Preheat oven to 425°F.
In a saucepan reduce salsa, butter, and brown sugar on medium-high heat until thick.
Place dough on a cookie sheet covered with parchment paper, poke holes in the dough with a fork.
Spread ricotta cheese on crust dough
Sprinkle with granulated garlic and onion
Spread chunks of Crab Delights on the dough, then spoon thickened sauce on top– covering the entire pie crust.
Bake at 425 degrees for 15 minutes, or till crust is browned.
Featured Product: