August 25, 2021
Nancy Fuller's Quesadilla Carne de Cangrejo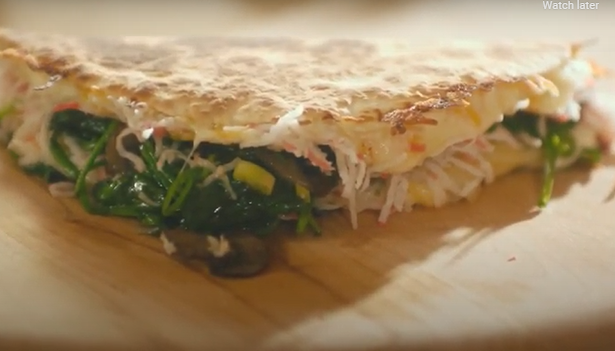 Ingredients:
1 small package of soft tortillas
1 Tablespoon of olive oil
12-16 ounces of Louis Kemp Crab Delights Flake
1 package of shredded cheddar
1 package of Mexican blend cheese
8 large mushrooms diced
2 cloves of garlic minced
3 cups of spinach
6 scallions sliced
Directions:
Heat the oil in the skillet and add the garlic and the mushrooms. Cook until soften. Add the spinach and cook until it is wilted. Place the tortilla in a skillet on medium heat. On top of tortilla place 1/4 cup of blended cheese and 1/4 cup of shredded cheddar. Add four ounces of Crab Delights and a few scallions. Add mushroom and spinach mixture. Heat through three minutes on each side. Repeat with remaining ingredients.
Serve with sour cream, salsa, and guacamole.
Featured Product: