August 25, 2021
Nancy Fuller's California Roll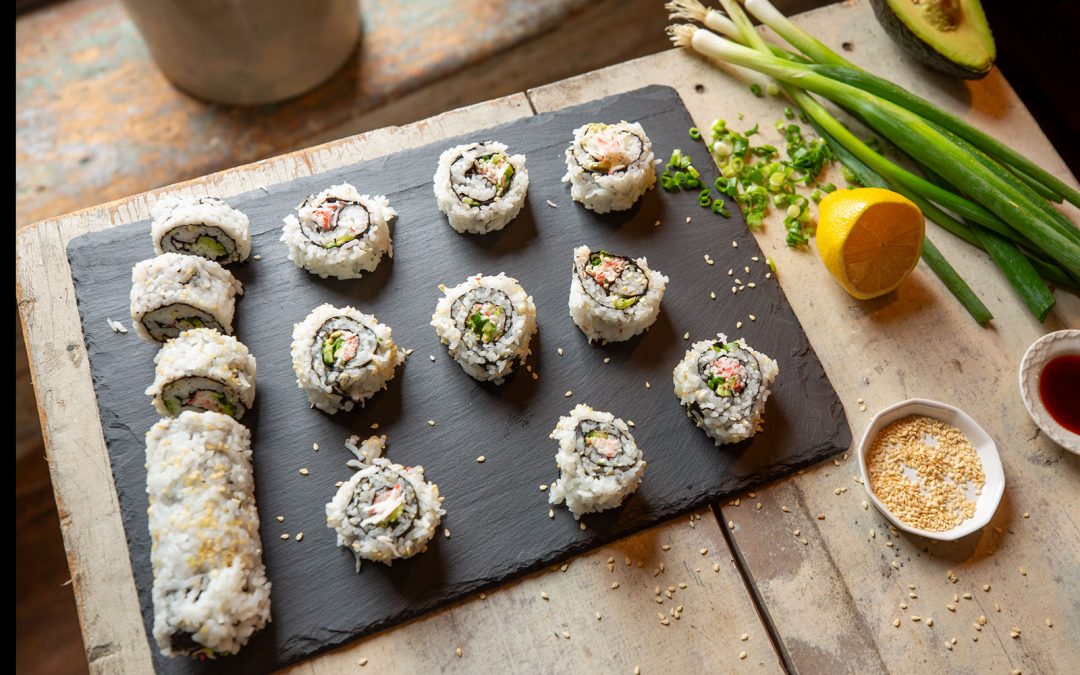 Ingredients:
1 8 oz Package Louis Kemp Crab Delights Flake Style
1 Avocado, sliced very thin
1 Small seedless cucumber, cut to match-stick size
3 Scallions, sliced very thin
6 Sheets Nori
2 Cups cooked sushi rice, cooled
Toasted sesame seeds
Pickled ginger
Soy sauce
Wasabi
Directions:
Assemble all ingredients.
Place one sheet of nori paper down and spread rice thinly to cover (use water on your fingers to prevent sticking). sprinkle with sesame seeds. 
Flip nori/rice paper over and layer the imitation crab, avocado, cucumber, and scallions. Using a sushi mat, carefully roll. once rolled, cut into 6 slices.
Drizzle with soy sauce and garnish with pickled ginger and wasabi.
Featured Product: