Dana Angelo White, MS, RD, ATC
Foil Packet Lemon & Herb Wild Alaska Pollock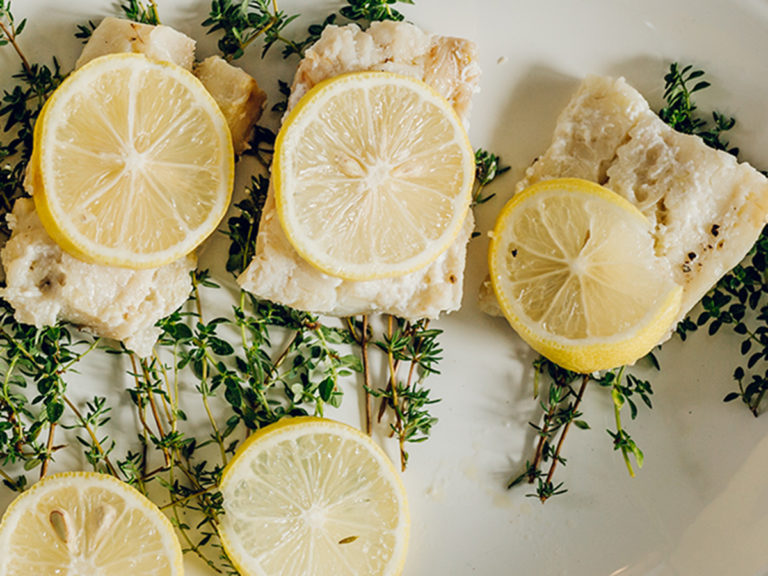 Foil Packet Lemon & Herb Wild Alaska Pollock
Ingredients
4 pieces (6 to 8 ounces each) Wild Alaska Pollock
2 tablespoon extra virgin olive oil
1 lemon sliced
Sprigs fresh thyme
1 teaspoon kosher salt
Freshly ground black pepper
Directions
Preheat oven to 400-degrees F.
Place each piece of fish on a piece of aluminum foil.
Top fish with olive oil, a slice of lemon and 2 sprigs of thyme.
Season each with ¼ tsp salt and black pepper to taste.
Fold in edges of foil to create a packet.
Place packets on a sheet pan and bake for 12 to 14 minutes or until fish is opaque.
Allow to cool for 5 minutes, serve with fresh lemon slices.