Chef Dan Churchill
Colourful Wild Alaska Pollock Tacos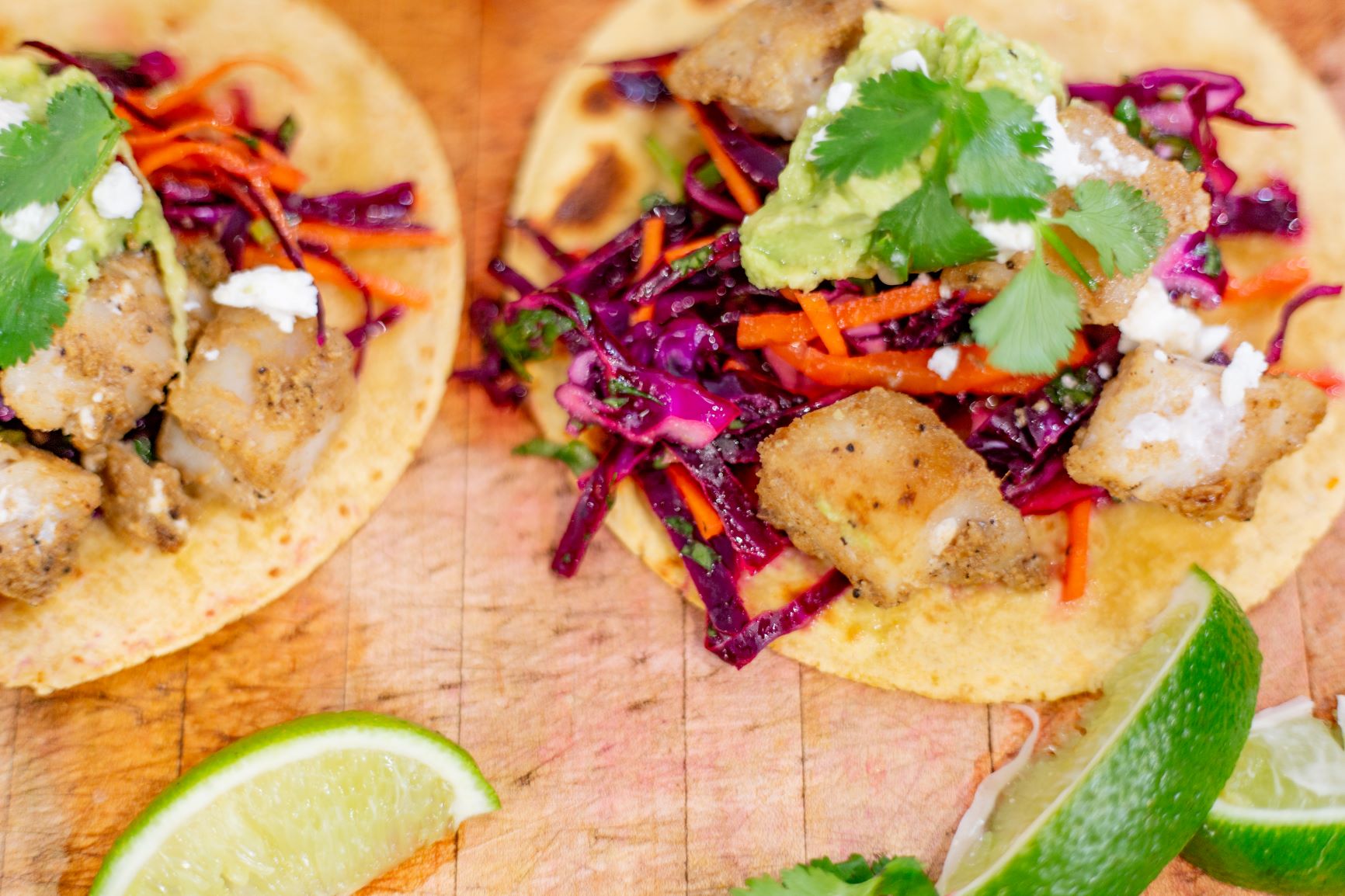 Serves: 4
Skill Level: Easy - Medium
Ingredients
1.5 lbs Wild Alaska Pollock fillets
salt
pepper
1/2 tsp dried coriander
olive oil
8 flour or corn tortillas
1/2 cup shredded cabbage
1/2 cup torn romaine leaves
1/2 oz cotija cheese (optional!) 
2 limes
1 sliced avocado
1/4 cup roughly chopped cilantro
Directions
Mix together salt, pepper, and coriander in a bowl. Lightly coat the outside of the Wild Alaska Pollock fillets on both sides with spice mixture and set aside.
Heat a pan over medium low heat, and drizzle in olive oil. Add fillets of Wild Alaska Pollock to the pan and sear on both sides until cooked through, about 4 minutes per side.
On a dry pan over low heat, toast tortillas on both sides for about 30 seconds. Set aside.
Assemble! Top tortillas with a piece of romaine, chunks of Wild Alaska Pollock, shredded cabbage, and avocado slices. Serve with cotija and cilantro for sprinkling, and lime for drizzling!