December 10, 2021
Cheesy Surimi and Corn Spoon Bread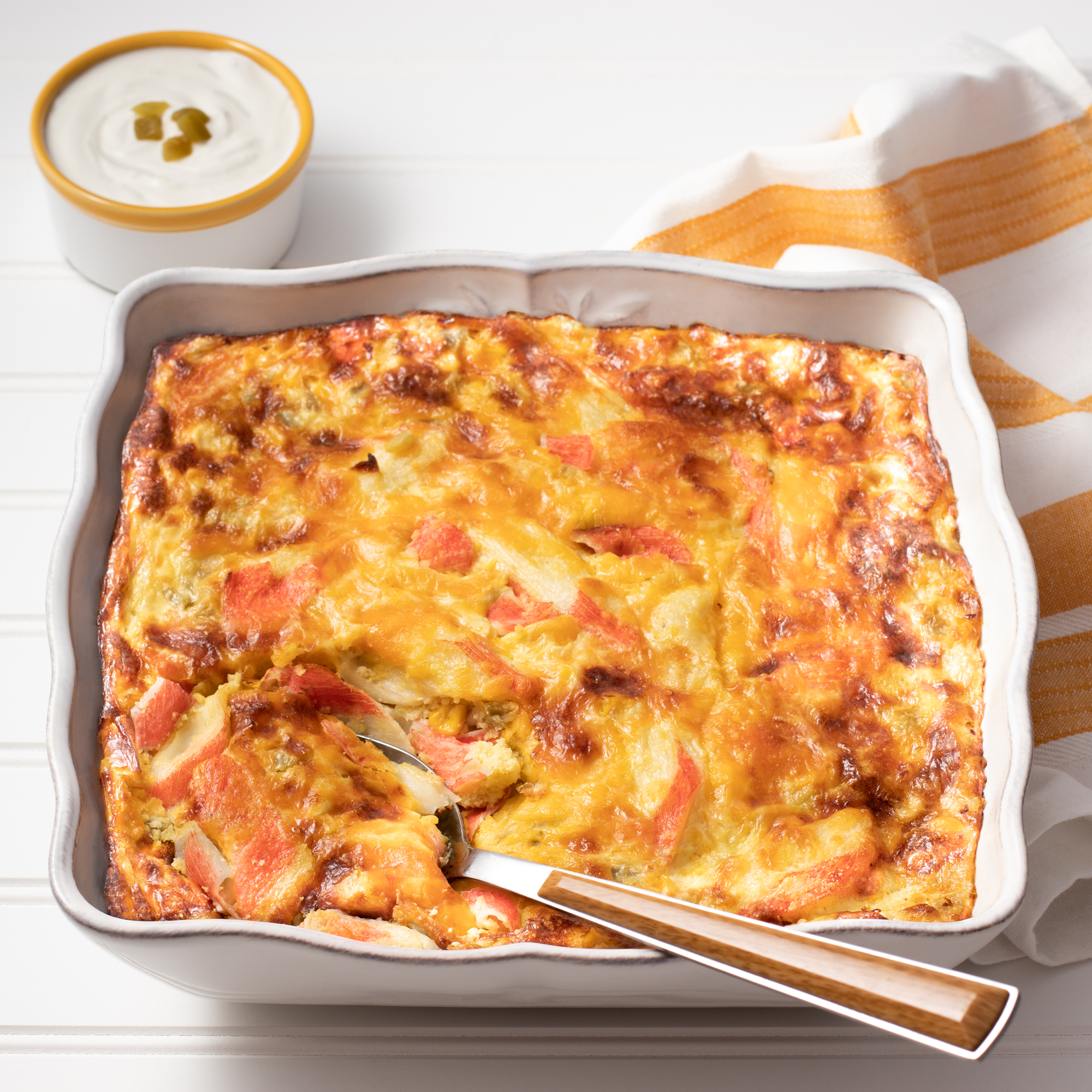 Yield: 6 servings
Prep time: 30 minutes
Cook time: 40 minutes
Ingredients:
3/4 cup corn meal

 

1 teaspoon salt

 

1 cup boiling water

 

1 cup milk

 

2 large eggs

 

2 teaspoons baking powder

 

1/2 teaspoon ground cumin

 

8 ounces Wild Alaska Pollock surimi seafood flakes or chunks, coarsely broken up

 

1 cup corn kernels (canned, drained, or frozen, thawed)

 

One 7-ounce can diced green chiles (optional)

 

2 cups shredded Cheddar cheese, divided

 

3/4 cup sour cream (optional)

 
Directions:
Preheat the oven to 375°F. 

 

In a large bowl, whisk the cornmeal and salt. Gradually whisk in the boiling water. Set aside to cool for about 5 minutes.

 

Meanwhile, grease an 8 x 8-inch baking dish or 1 1/2-quart casserole dish.

 

Whisk the milk into the cornmeal mixture. Whisk in the eggs, baking powder, and cumin. Stir in the Wild Alaska Pollock surimi seafood, corn, chiles, if using, and 1 1/2 cups of the cheese.

 

Transfer to the prepared baking dish and top with the remaining 1/2 cup of cheese. Bake until the center is set and the cheese is lightly browned, 40 to 45 minutes.

 

Serve with the sour cream, if using.