Kenneth Temple , August 25, 2023
Cajun Wild Alaska Pollock Pasta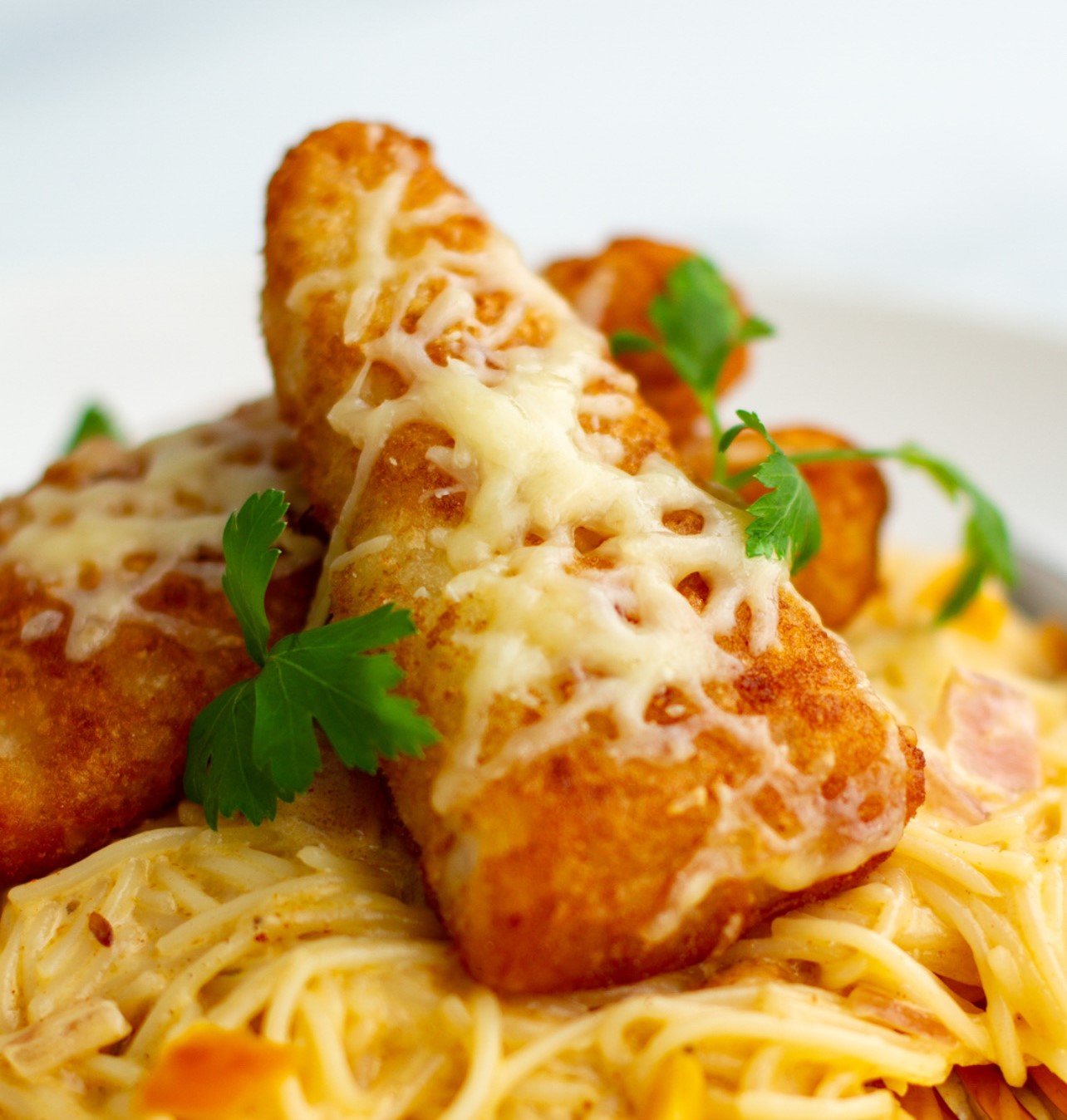 Ingredients for 4 servings:
4 frozen Wild Alaska Pollock Fillets (you can find them in the frozen aisle)
2 tablespoons oil
1 stick unsalted butter
1⁄2 red onion, chopped
1⁄2 yellow bell pepper, chopped
6 garlic cloves, chopped fine
1 1⁄2 teaspoons Cajun seasoning
1⁄2 teaspoon kosher salt
1⁄4 teaspoon dry thyme
2 cups heavy cream
1⁄2 cup shredded parmesan, plus 1⁄2 cup for garnish
1 lb. cooked pasta
2 tablespoons chopped Italian parsley
Instructions:
Add Wild Alaska Pollock fillets to a greased air fryer, and cook at 400°F for 12 minutes, flipping halfway. With 1 minute left, sprinkle parmesan over each filet.

Heat a large skillet over medium heat; add oil and 2 tablespoons butter, then add red onion and bell peppers, and cook for 1 minute. Add garlic, Cajun seasoning, salt, and dry thyme. Next, add the heavy cream, butter, parmesan, bring to a boil, and stir to make sure well combined.

Stir in cooked pasta until the sauce coats it fully. Divide pasta amongst 4 plates, add fish on top, and garnish with parsley and freshly grated parmesan cheese.