Sharon Ripps, GAPP Research Advisor , November 29, 2022
Where Can His Fins Take Him?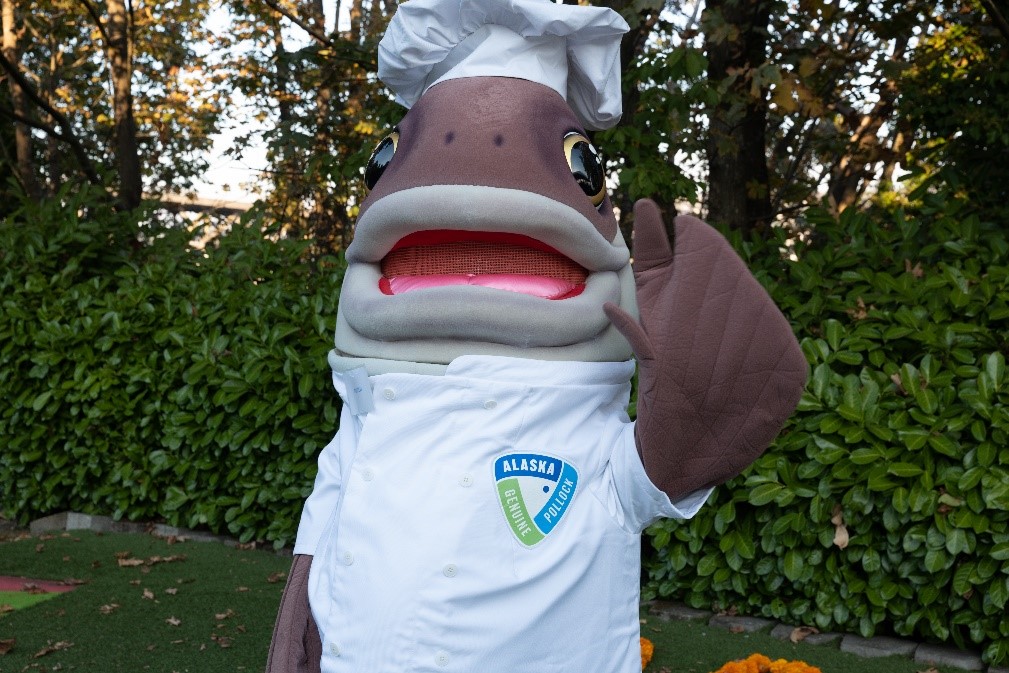 In the past month, I've been thinking about jingles and mascots, the fundamental pleasure they elicit, and the positive brand connections they build. I found myself in a business meeting recently, singing 'Oh I wish I was an Oscar Meyer wiener, that is what I truly like to be-e-e," while others began to sign that "their boloney has a first name, its O-S-C-A-R." We were all beaming. And then, just a week later, I was at the GAPP Annual Meeting in Seattle, hanging out with Dutch, GAPP's Wild Alaska Pollok mascot. He was dressed in his chef whites, taking selfie after selfie, smiling and telling "fish" jokes to the GAPP Annual Meeting attendees. It seemed everyone wanted their photo with Dutch. Sincerely, happily, and with no sense of irony.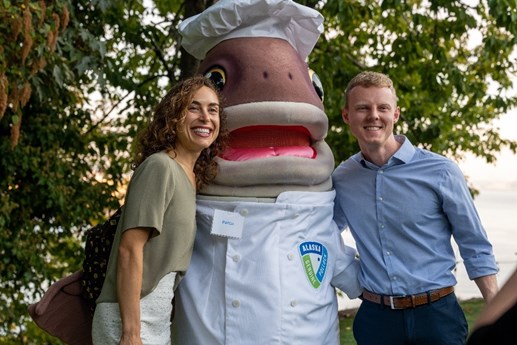 So, why don't we use mascots and jingles in marketing today? The common point of view is that they're outdated and corny in today's world. They are used for products marketed to children. But, the very adult conference attendees' reaction to Dutch defies that perception. They love him and want to be seen with him.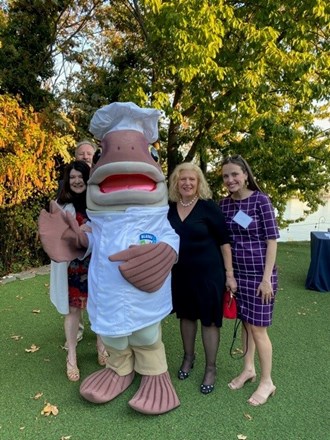 Who is Dutch? He is a 7-foot-tall foam-filled Wild Alaska Pollock happy to be in your company. He loves good eats and is a booster for Team Wild Alaska Pollock. He was named after Dutch Harbor, Alaska, where shore-based processors await the bi-annual Wild Alaska Pollock catches in Unalaska, Alaska.
He was modeled after the still-relevant Yuru-Chara mascots of Japan. These charming mascots promote a range of businesses, brands, locations, events, and organizations. Dutch fits the Yuru-Chara model to a T. He's energetic, engaging, fun to be with, and a great ambassador for his small but mighty namesake specie. He's the ultimate cheerleader for Wild Alaska Pollock.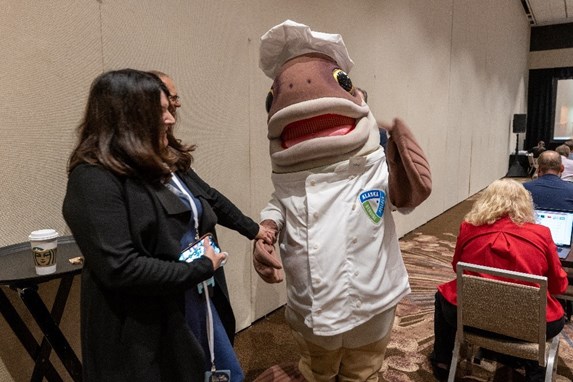 His primary role is being Wild Alaska Pollock's convivial face at meetings and events sponsored by the Association of Genuine Alaska Pollock Producers or one of their member companies. But, could he do more for Wild Alaska Pollock? Could the mascot of today become the viral specie influencer of tomorrow?
I think he can. Dutch has all the qualities to be an impactful, genuine, and positive Wild Alaska Pollock viral influencer. He already does it in real life, so why not virtually?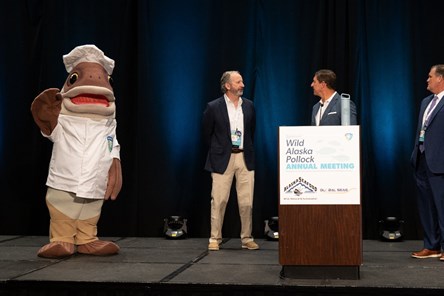 Each brand needs its spirit animal, and Dutch is GAPP's. 
Dutch grabs your attention and brings an immediate smile. Dutch is a bond and brand builder. Dutch could easily tell the Wild Alaska Pollock story in a good-natured, humous manner. He embodies his origin story from his home waters surrounding the 49th state to his 'wild' beginnings and sustainable future.
Now I propose a few questions. What would you like to see Dutch do next?
Is it making TikToks and appealing to the next generation, or is it attending a variety of industry events to be the ultimate ambassador? Where can and should his fins take him?
The possibilities are limitless.