September 13, 2022
Meet our Gold Annual Meeting Sponsor: Trident Seafoods!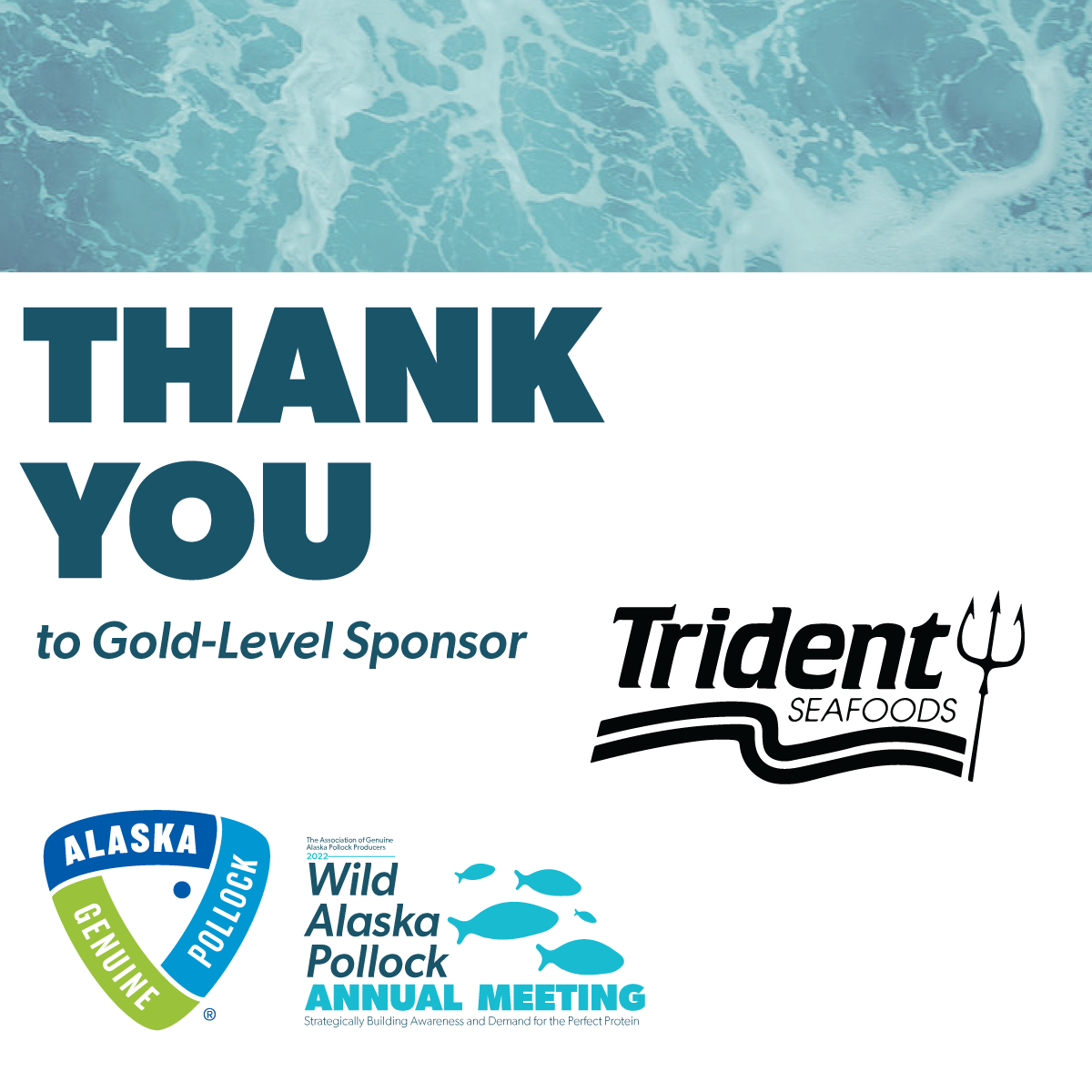 On the GAPP blog today, we're talking to one of the Gold Sponsors for the upcoming Wild Alaska Pollock Annual Meeting, which is being held at the Westin Seattle on October 17th.
Not only is Trident Seafoods one of GAPP's largest members, but they are also a significant sponsor of the Wild Alaska Pollock Annual Meeting. We asked Trident some questions to uncover what makes them so special and what they're looking forward to about the Annual Meeting on October 17th.
Q: What's one thing about Trident people don't know and you wish they did?
A: That we are one of the largest vertically integrated seafood companies in the world, family owned and run and we are celebrating 50 years championing the industry and Alaska's bounty.
Q: What makes it such a great partnership between Trident and GAPP?
A: Collaboration across different programs and opportunities that help drive awareness and consumption for Wild Alaska Pollock with world class marketing.
Q: What session on the GAPP Annual Meeting agenda are you most excited about and why?
A: We're most excited for the session "What American's think of Wild Alaska Pollock"—that data is always valuable and helpful as we go forward marketing our fish.  
Q: Why did you decide to sponsor this year's event?  
A: We are vested in championing and responsibly harvesting Wild Alaska Pollock, it is important to participate actively with organizations that share similar objectives.
Q: Why should someone attend the GAPP annual meeting?
A: Learning the latest about the fishery, networking and connecting with colleagues new and old and get new ideas on how to drive awareness and consumption of Wild Alaska Pollock.
Thank you to Trident for being such a stand-out supporter of GAPP and a Gold Sponsor for Annual Meeting. Haven't registered yet? Don't miss out and register here today!