August 24, 2022
Meet our Gold Annual Meeting Sponsor: Aquamar!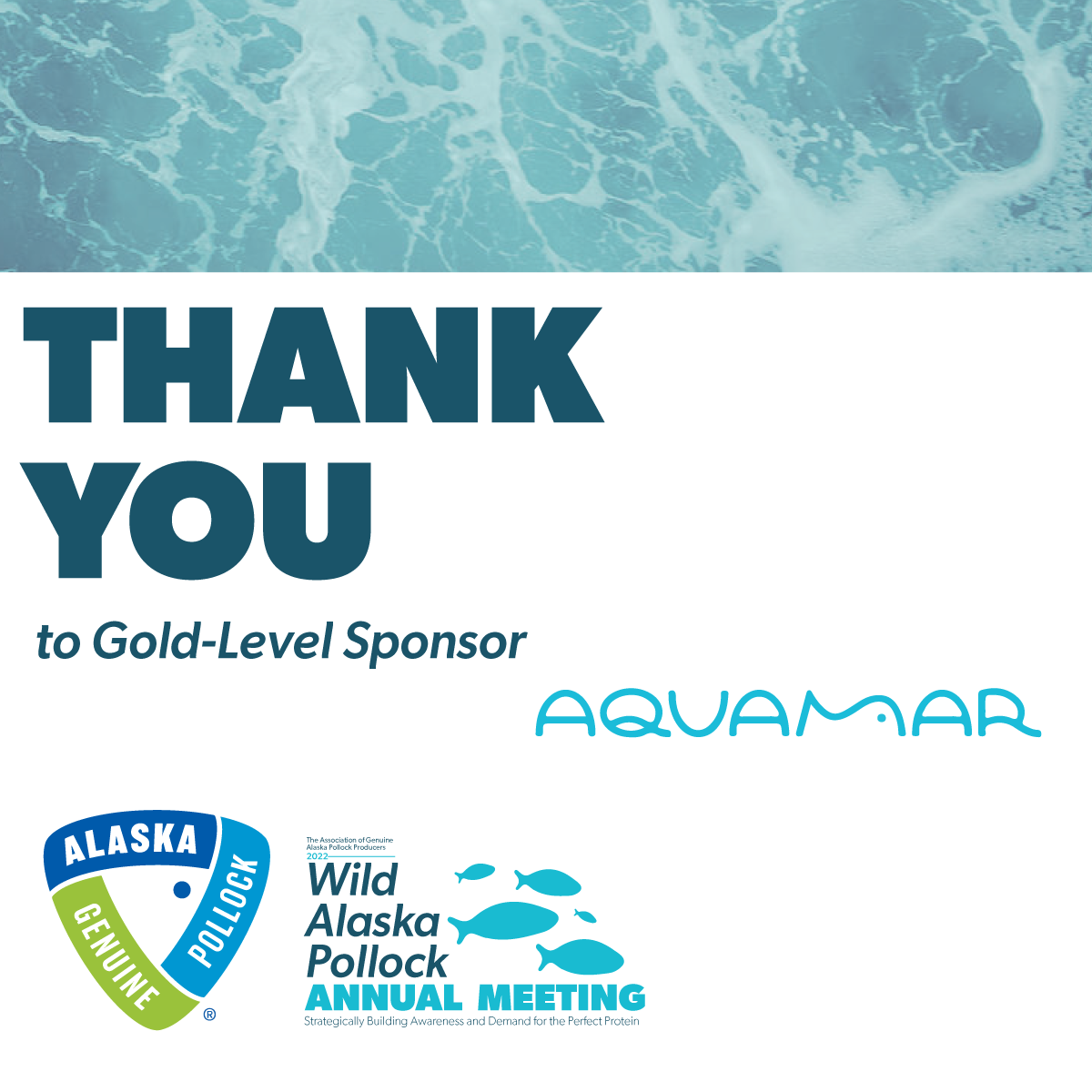 On the GAPP blog today, we're talking to one of the Gold Sponsors for the upcoming Wild Alaska Pollock Annual Meeting, which is being held at the Westin Seattle on October 17th.
Not only is Aquamar a significant Associate Member in GAPP and a long-time supporter of the organization, but they are also a repeat sponsor of the Wild Alaska Pollock Annual Meeting. We asked Amin Nabli, Aquamar Chief Operating Officer some questions to uncover what makes Aquamar so special and what they're looking forward to about the Annual Meeting on October 17th. Here's what he said:
Q: What's one thing about Aquamar that makes the company so special?  
A: For me, it's two big things. Two big things: First, for us, we continue to push the surimi concept and not imitation crab and, most importantly, are doing it successfully in the marketplace. We also continue to push the whole concept that our surimi is made from wild-caught, Wild Alaska pollock, on all of our communications and messaging as much as possible and that's making a difference with consumers. Second, Aquamar is launching some innovation in the marketplace and pushing the company beyond surimi—which we're excited about looking at those new opportunities and possibilities for Wild Alaska Pollock.
Q: What session on the GAPP Annual Meeting agenda are you most excited about and why?
A: I'm excited to be back out there and see and be seen. I'm excited to see everyone, excited about the networking opportunity with not only our peers but our suppliers. I've always found the Fishery Update and the food trends particularly interesting. It's always great to see the data and the catch and the factors that affect the entire supply chain because it's such a big driver of our business and it's great to get that real intel in real time at the meeting.
Q: Why does Aquamar find so much value in GAPP membership?
A: For us, the essence of GAPP resonates with us big-time. We are a product that has a key ingredient with Wild Alaska Pollock and we love the fact that GAPP's mission is all about pushing the species and making it more known and highlighting the benefits of the species and making it more known. Excited to continue to work together to on how we can call surimi seafood by its real name—not imitation—and keep educating consumers about the benefits of surimi and Wild Alaska Pollock.
Thank you to Aquamar for being such a stand-out supporter of GAPP and a Gold Sponsor for Annual Meeting. Haven't registered yet? Don't miss out and register here today!