Lydia Moore, Social Media and Membership Coordinator , February 25, 2022
Exploring the Possibilities of Wild Alaska Pollock: Through the Eyes of a Zennial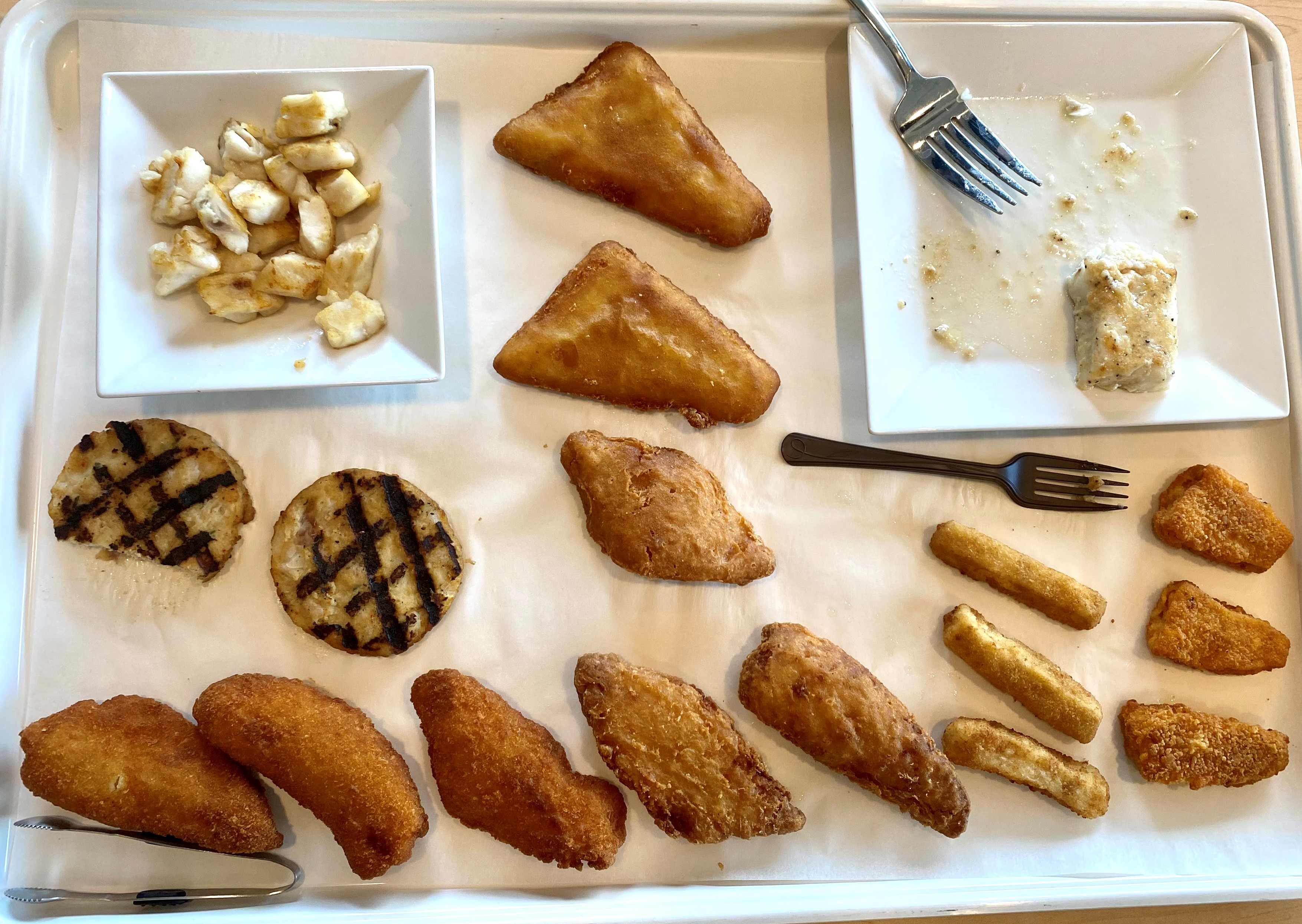 Wild Alaska Pollock comes in a variety of different product forms, but those of you in the industry are not surprised by that, right? It's an incredibly versatile fish. By diving deeper into the different ways people can utilize our "perfect protein," we can see how exciting it is to dream up opportunities for our superfish!
This week I got a chance to visit the Trident Seafoods R&D facility in Seattle, meet with Head Chef Morgan Gabriel, and chat about the possibilities of Wild Alaska Pollock. It was amazing to see the growth and opportunity all tied together. Boxes and boxes of Wild Alaska Pollock products in different forms.
In the grand scheme of things, I am a bit new to the seafood industry, myself. But that doesn't stop me from dreaming up all the ways that Wild Alaska Pollock can appeal to the younger generation even more. As a Zennial, borderline Gen Z and borderline Millenial, I am all too familiar with the trends and movements, knowing what's "hot" on social media and trending on TikTok. From the plant-based food movement to TikTok trending content like crab Rangoons and DIY sushi, it's safe to say that social media has taken over and holds the reigns on what is considered trendy in the food space.
Trends and foodies are just a few of the topics that Chef Morgan and I spoke about in our meeting reviewing and tasting Trident's various product forms. Morgan gave me a great educational breakdown on the history of different products Trident has distributed, his role in foodservice, and what he believes is growing in popularity.
Morgan explained what makes each product so special, the different cooking methods in which each product form is used, and methodologies for how we can get more people eating Wild Alaska Pollock. A few favorites of mine were the PubHouse ® Golden Ale Beer Battered Pollock, the Wild Alaska Pollock burger, and the Wild Alaska Pollock Breaded Buffalo Wedge. Every bite was mouthwatering. It got me thinking (quite literally out loud, to Morgan), about popular recipes and what would make more Gen Zers (10-25) ) year-olds, want to eat more of our fish.
Younger generations love to pride themselves on being "foodies", but what are foodies? After some research, I found some insight into what a true foodie is. And from the sounds of it, true foodies should be all over Wild Alaska Pollock- because it's a true superfood. Foodies are people that spend a great amount of attention on knowing the ingredients of food, the preparation of food, and find great pleasure in premium ingredients and beautiful preparation. So if "foodies" and today's mission-driven generation want to eat more ethical food, they should try Wild Alaska Pollock. They should do the research. Look into the fish and the history of the fish because it's pretty dang good!
Over some discussion, Morgan and I agreed that there are so many ways we could appeal to the younger generation, the foodies, and those who already eat Wild Alaska Pollock. It had me leaving our meeting brainstorming different recipes and thinking about foodie's "dream" recipes. I left with questions like, "how can I better appeal to the consumer audience," and "how can I make foodies jump onto the Wild Alaska Pollock train?" These are big questions, but they need to be answered.
I believe the key to success for marketing Wild Alaska Pollock is investing in deliberate, strategic, trendy recipes and mission-driven marketing. As we are planning content and recipes, we have to keep in mind that we need to give consumers what they want: the value, the "why", or as we like to call it, the mission. So, let's start with what's trending, tailor our ideas to appeal to this mission-driven audience, and incorporate Wild Alaska Pollock (our superfish), into more consumers' day-to-day lives using hyper-focused content and innovative recipes that will be magnetic and irresistible to foodies and mission-driven generations.