February 17, 2021
The Lenten Season: A Cause for Celebration in the Seafood Industry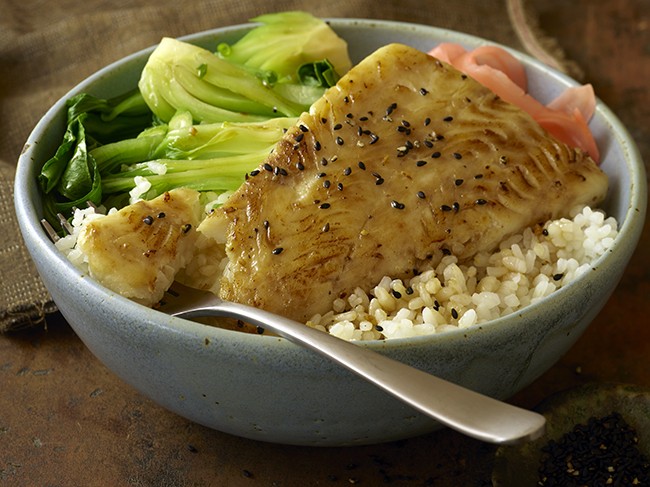 Yesterday, I watched the news coverage of an almost dystopian New Orleans on Fat Tuesday, which was a jarring reminder that today begins the Lenten season that those of us who were raised or are practicing Christians adhere to. Being raised Catholic, Fat Tuesday was the proverbial "last hurrah" before 40 days and 40 nights that were positioned as a time of solemn sacrifice to prepare to have our sins forgiven during the Easter resurrection.
This time of sacrifice growing up meant "giving something up" and adhering to age-old traditions—like abstaining from eating meat on Fridays and replacing that protein with seafood. Heck, entire food cultures created by God-fearing Christians were born out of these traditions giving rise to the "Friday Fish Fry" and "Fish Boils" that are so very popular in the Midwest even today.
Somehow, over the years, seafood became associated with sacrifice inadvertently. Eating it became obligatory as a way to avoid the all-encompassing "Catholic guilt" and to stave off sinning. And I passed those feelings on to my boys through their religious educations as well.
Yet now that I'm deeply ingrained in the seafood industry, however, Lent and this season has taken on a completely new meaning for me. I see it as a season of tremendous opportunity—where seafood is top of mind and even as the percentage of the U.S. population that are practicing Catholics has fallen somewhat (despite fertile Catholics best procreation efforts…smile) retailers and restaurants still promote fish-focused specials over this period, every year.
And as I watched the empty streets of the French Quarter, which would usually be flooded with Mardi Gras-goers, king cake-eaters and green, gold and purple bead-throwers last night on the nightly news, I couldn't help but think that the last year has been one of sacrifice—for all of us—as we've grappled with this global pandemic. We don't need any more sacrifice or hardship. We don't need, especially now, any more guilt.
I don't want my boys to see Lent as the time they eat fish because they have to. I want them to see it as the time they get to eat even more seafood because its good for them. Because it's good for the planet. And because it's just plain delicious. I want them to roll down that drive through window and try the new QSR fish sandwich because they just can't bear not to (because, FOMO, am I right?).
As a seafood industry, we should look as this season as a cause for celebration. I fear that oftentimes, we look at this time as the period we own, much like egg producers own Easter or turkey farmers own Thanksgiving—and that this somehow makes it less valuable or that it deserves less effort and attention. I say, quite the opposite.
We should look at Lent not as a "give me" but as a vehicle for absolute domination—as a time to double down on our marketing, our communications, a time to trial innovations, a time to menu new products and a time to ensure that seafood remains top-of-mind for consumers well beyond the 41st day. Instead of looking at Lent as niche and only applicable to us practicing the faith, we should instead look at it with eyes open to opportunities.
Millions more Americans consume seafood right now than any other time in the calendar year. Consumption rises during this time making our partners more inclined to try new things and work more closely with our industry. Menus across the country are seeing an influx of new menu items from fish bites to fish wings to sandwiches, tacos, jerkys and more. And retailers are featuring fish in their endcaps, promotions and grab-and-go areas. That's a win-win and a huge reason(s) to celebrate.
More people eating more seafood means that more people are eating better—and they're eating better for our planet as our research shows that Wild Alaska Pollock (among other seafoods) are significantly lower in terms of environmental impact than traditional land-based proteins. Some more huge wins.
So I say, let's look at Lent differently this year. Not as obligatory, not as a check-the-box, not as a sacrifice. Let's look at it as a reason to celebrate and collaborate. Not just because, collectively, we don't need to give one more thing up on top of everything else. Or feel guilty about one more thing.
But more so, because it truly is just that: a time when more people think about eating more seafood more often. And that should be something we turn towards. And foster. And harness. And yes, celebrate.
So I say, here's to 40 days and 40 nights of stupendous, super-duper, special seafood dishes sans sacrifice. And here's to celebrating that, together, as an industry.
Cheers!
Craig Morris, GAPP CEO