September 22, 2020
Meet the Associate Member: Trans-Ocean Products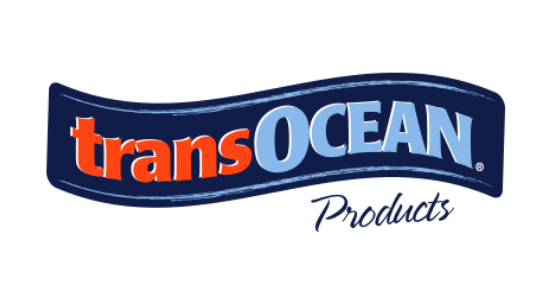 Meet our GAPP Associate Member, Trans-Ocean Products!
Trans-Ocean Products, Inc. is a Bellingham, WA-based producer of surimi seafoods that are sold throughout the United States and Canada. Founded in 1985, Trans-Ocean is a subsidiary of Maruha-Nichiro of Tokyo, Japan. The company operates a modern, BRC-certified "AA" level certified surimi processing facility and employs more than 250 people. Its sister companies, Westward Seafoods and Alyeska Seafoods, both located in Seattle and Alaska, are directly involved in the harvesting and processing of Wild Alaska Pollock.
Trans-Ocean began operations as a contract manufacturer making surimi seafoods for companies that sold and marketed the products in to large, quick-service restaurant chains, seafood distributors and retail supermarkets. In 1997, Trans-Ocean decided to take control of its future and brought sales and marketing together and introduced its own branded line of surimi seafood products selling directly to retail, food service and institutional customers.
From the beginning, Wild Alaska Pollock has been important to Trans-Ocean's product development and, ultimately, success in the marketplace. Trans-Ocean focuses its business on the retail food segment with three brands that feature Wild Alaska Pollock as the key ingredient: Crab Classic, their market leader with wide national distribution; Simply Surimi, an all natural, clean-labeled, Non-GMO product line; and Seafood Snackers, a snack-size serving of imitation crab legs. All of their products are offered in fresh/refrigerated form and in package sizes ranging from 3 oz to 40 oz.
To raise consumer awareness and differentiate its products, Trans-Ocean has worked with trusted organizations to achieve certified-status typically associated with larger food brands. An example is the American Heart Association, which certified Crab Classic, Simply Surimi and Seafood Snackers as heart healthy foods. Certification from the Marine Stewardship Council helped to communicate that Trans-Ocean's surimi products are made from sustainable Wild Alaska Pollock. When research indicated growing consumer demand for gluten-free products, Trans-Ocean changed its product formulas and manufacturing facility to be 100% gluten-free, earning certification from the National Foundation for Celiac Awareness. And, all natural Simply Surimi is Non-GMO Product Verified. All of these certifications are prominently featured on Trans-Ocean product packaging and in advertising and promotional materials.
When Genuine Alaska Pollock Producers announced its plans raise the profile of Wild Alaska Pollock with marketing directly to consumers, Trans-Ocean recognized this as an opportunity to further enhance the appeal of their and the industry's products. They are proud to support GAPP as an Associate Member and look forward to playing a role in delivering the high-quality message of Wild Alaska Pollock on their packaging, marketing and advertising as well as new innovative product line introductions.
We thank Trans-Ocean for their support and Associate Membership!