August 04, 2022
Meet our Title Annual Meeting Sponsor: Global Seas!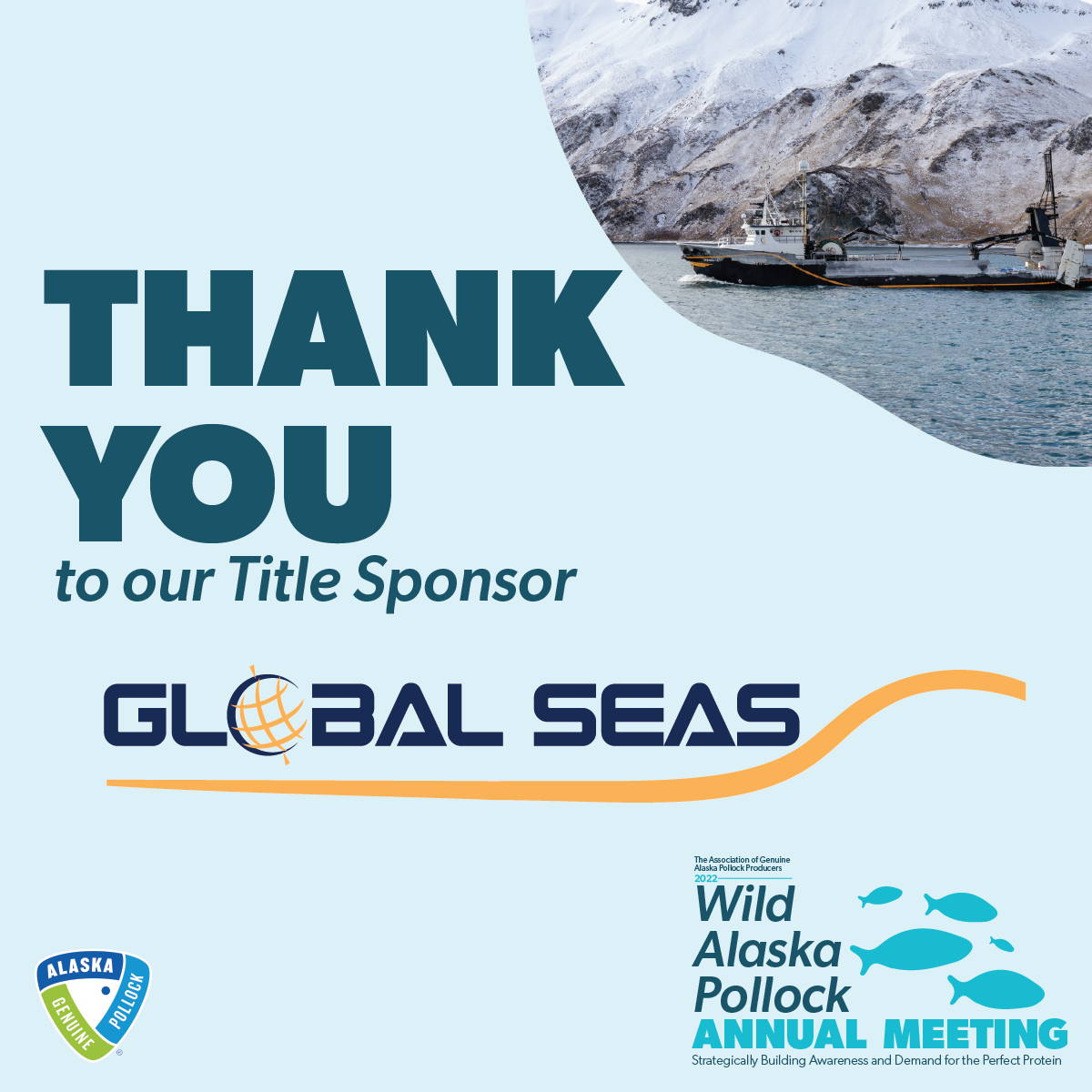 On the GAPP blog today, we're talking to one of the Title Sponsors for the upcoming Wild Alaska Pollock Annual Meeting, which is being held at the Westin Seattle on October 17th.
Not only is Global Seas a long-time supporter of GAPP, but is home to the current GAPP Chairman, Bob Desautel. We asked Bob and his team some questions to uncover what makes Global Seas so special and what they're looking forward to about the Annual Meeting on October 17th. Here's what they said:
Q: What's one thing about Global Seas people don't know and you wish they did?
A: Global Seas has been in existence since 2001 and is the management arm of Nina Fisheries, Inc., which has been in existence since 1994 and has numerous investments in real estate, fishing, research, mariculture, hospitality, processing, cold storages, aviation and others. Bob Desautel, the CEO has been involved in the Alaska fishery since 1978!
Q: What session on the GAPP Annual Meeting agenda are you most excited about and why?
A: We are really excited about the year-over-year consumer research reveal. This is something we look forward to every year because these results really show us how our fish is turning from "anonymous" to a true household name. Two years ago, the results showed that thanks to our marketing efforts through GAPP more than 10 million new consumers knew about Wild Alaska Pollock by name. Last year, the research showed that our awareness and familiarity held steady which is a huge accomplishment in the middle of the pandemic when most consumers weren't trying new things! This year—we're hoping we beat our record and see those numbers on awareness and familiarity of Wild Alaska Pollock go even higher!
Q: Why does Global Seas find so much value in GAPP membership?
A: We are heavily invested in Wild Alaska Pollock and believe that belonging to GAPP helps bring a return-on-investment to our company based on the investments we've made. GAPP also supplies a myriad of information on stocks, catches, and is always working to promote and educate about Wild Alaska Pollock.
Q: Why did you decide to sponsor this year's event (thank you!)?
A: Global Seas owns an event space that helps promote the industry and is the perfect space for a special event the night before Annual Meeting for GAPP's members and biggest sponsors and Associate Members.
Q: Why should people attend the GAPP annual meeting?
A: This is an event that brings our entire industry together to learn about and further promote Wild Alaska Pollock. It's a great use of time and I encourage everyone connected to the industry to attend.
Thank you to Global Seas for being such a stand-out supporter of GAPP and a Title Sponsor for Annual Meeting. Haven't registered yet? Don't miss out and register here today!