April 13, 2020
Home Cooks United, Now More than Ever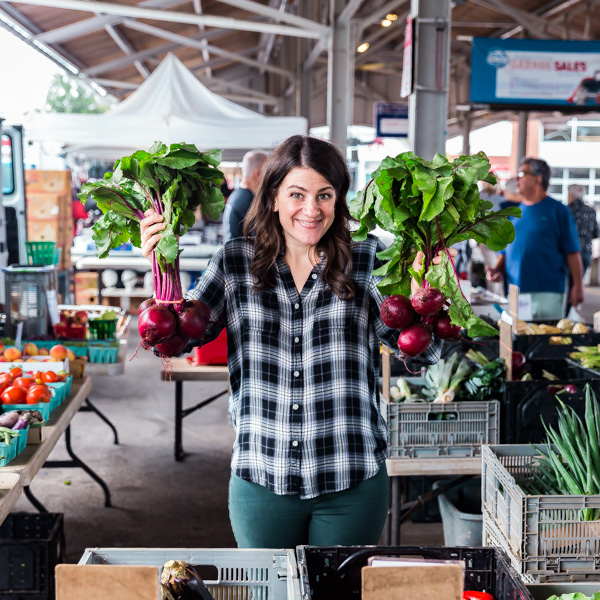 Photo Credit: The Life Jolie
GAPP is partnering with renowned food blogger Jessy Freimann of "The Life Jolie" to create some easy recipes for home cooks right now using—what else—Wild Alaska Pollock! We are so excited about this new collaboration and to put some easy, delicious recipes in the hands of everyone staying safe at home right now and looking for new ideas for lunch and dinners. Read more about Jessy—including some helpful tips—below and be sure to tune in for her Instagram Live cooking session on Tuesday April 14th at 4:00pm! Find her at @thelifejolie.
______
Q: Why do you love food so much that you started a food blog?
A: Food is a huge part of my family's culture on both sides and for me it's my love language. But originally the blog was created to chronicle our life for my daughters, so if you go far enough back you'll see posts about my pregnancies, parenting and even DIY. I learned quickly that the recipes on the blog were the part I enjoyed most and also the part readers responded to the most so I naturally transitioned into a food blog.
Q: There have never been more home cooks--what advice can you give someone that has been filling that daunting role (perhaps for the first time) for the last month plus? 
A: First and foremost, give yourself some grace. It doesn't have to be perfect and you don't have to make a gourmet meal for every single meal you eat. Keep it simple and if one meal doesn't work out, laugh it off, learn a lesson for next time and move on.


Q: When it comes to protein, we're obviously biased--what advice can you give to people that are searching for new things (like Wild Alaska Pollock) right now to fight off the #COVIDcuisine boredom? 
A: Think about dishes you've loved in the past (like before we all became house-bound) and let those dishes and flavors inspire you. Often, you can easily put what you have on hand (like Wild Alaska Pollock) in place of something else for a delicious result.
Q: As the mom of two young girls, how are you keeping it together right now, especially when preparing three meals a day? 
A: I'm not entirely keeping it together right now! If you follow my Instagram you know that I'm all about keeping it real and I have my fair share of missteps, we all do. Just do your best and give yourself some grace!


Q: Do your meal prepping tips still work right now? 
A: Ingredient prep always works! Many of the people in my community have indicated that they aren't prepping as much now since they have extra time being safe at home. But the beauty of the way I handle prepping is you can completely adapt it to whatever you need it to be. And that includes quarantine life.
Q: Give us one thing you're most looking forward to doing when this is all over? 
A: How do I choose just one? Hugging my family and friends. Being able to have my girls play with their friends and enjoy school and activities. And of course lots and lots of Target and Homegoods runs!!
Q: Why are you starting to love Wild Alaska Pollock? 
A: I've always loved seafood and I already really enjoyed it. But to find a fish like Wild Alaskan Pollock, which has something for everyone, is a win for me as a mom and a cook for picky eaters like my husband. It checks all the boxes: delicious, mild and fresh flavor; light and flaky texture; the versatility to prepare it in a variety of ways; it's packed with nutrients; and it's incredibly sustainable with a small carbon footprint so I feel good about eating it!
_____