October 27, 2021
Wild-Caught, Sustainability Rank Higher as Attributes Among Consumers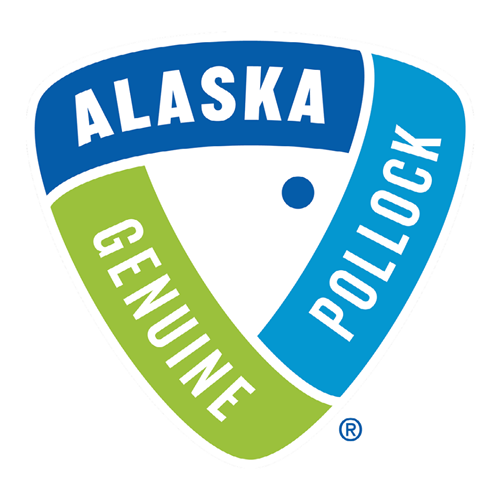 SEATTLE, Wash.—Wild-caught messaging is twice as impactful as other labeling messages and sustainability significantly increased in importance for purchase intent, according to proprietary year-over-year research, the Association of Genuine Alaska Pollock Producers announced today. At its third-ever Wild Alaska Pollock Annual Meeting, Mary Elizabeth Germaine of Ketchum Public Relations shared the recently-released results of the annual proprietary research conducted by GAPP with the nearly 200 meeting attendees and discussed the key attributes of Wild Alaska Pollock.
Specifically, after an increase in consumer familiarity with Wild Alaska Pollock from 2019 to 2020, the familiarity metric held steady in 2021. This is especially significant after a year where there was difficulty introducing new products to consumers as channels like retail were focused on ensuring a stock of essential items, thereby limiting exposure to Wild Alaska Pollock. 
"Thinking about the year that we've had, when you did your shopping over the course of the second-half of 2020 and into 2021, retailers were focused on ensuring the stock of essential items and consumers were focused on ensuring their personal stock of those essential items," said Germaine, Partner and Managing Director of Global Analytics at Ketchum. "What we saw this year and being able to sustain the momentum that we built in 2020 is significant. Wild Alaska Pollock held steady in familiarity, we held steady in visibility and we held steady in preference. That's huge."
Compared to 2020, sustainability became even more of a purchase driver for consumers this year, jumping past provenance in the list of the top-five Wild Alaska Pollock attributes, according to the research. Around 27 percent of consumers are familiar with Wild Alaska Pollock's sustainability, which is a key opportunity for Wild Alaska Pollock to continue promoting its sustainability story and recent Life Cycle Assessment results.
"We have a very strong base from which we can build. Sharing the sustainability message is something that is sticking, that people are keeping in mind and that is resonating with the consumer base," said Germaine. "Safe for the ocean, ensuring supply for future generations, fishery management, and carbon footprint, those are some specific considerations under the sustainability 'umbrella' that we need to break apart and educate around when it comes to sustainability because those are the things that matter to consumers."
This year's research report further indicated that continuing to highlight the wild-caught attribute of Alaska Pollock has huge credo with consumers—scoring almost two times higher as compared to other labels including 'organic' and 'natural.'
"As you think about how you're talking to consumers and what you're doing to promote Wild Alaska Pollock really and leaning in to the concept of 'wild caught' gives you a massive competitive advantage in the marketplace," said Germaine.
The research also showed that the gap between fish eaters consuming Wild Alaska Pollock in restaurants versus grocery stores narrowed since last year's survey and that consumers trust their friends and family most when it comes to trial of new products at retail.
Germaine recommended that the industry continue to focus on its sustainability story and fine-tuning specific messages on the different elements of sustainability. She also advised incorporating the wild-caught messages more than ever to differentiate against other proteins that are using 'organic' messaging. Lastly, the industry needs to continue to make Wild Alaska Pollock part of more "experiential," higher-end dining experiences—beyond quick-serve consumption moments that tend to be more "transactional" eating occasions.
"We have done a great job of building an affinity for the fish at a lower awareness level, but the opportunity to grow that is to continue emphasizing against the key message pillars because that's what matters to people," said Germaine. "Continuing to tell consumers how Wild Alaska Pollock delivers in terms of taste and price and ease but then adding in the specific sustainability messaging beyond just a logo on a package and identifying opportunities for trusted-sources to help tell our story in an authentic way will resonate with our buying audience and drive consideration and purchase over time."
The third-annual GAPP Annual Meeting is being held virtually today with a wide array of distinguished speakers.  GAPP would like to thank its event sponsors: Glacier Fish Company, Global Seas, the Alaska Seafood Marketing Institute (ASMI), Neptune Snacks, UniSea, Trans-Ocean, Urner Barry, R3 Consulting, SeaTech, Clark Nuber, Trident Seafoods, Ketchum, Parker Smith Feek (PSF), Gallagher, Edelman, American Seafoods and Trans-Ocean.