September 12, 2023
Wild Alaska Pollock to Shine Spotlight on Consumer Behavior and Seafood Perceptions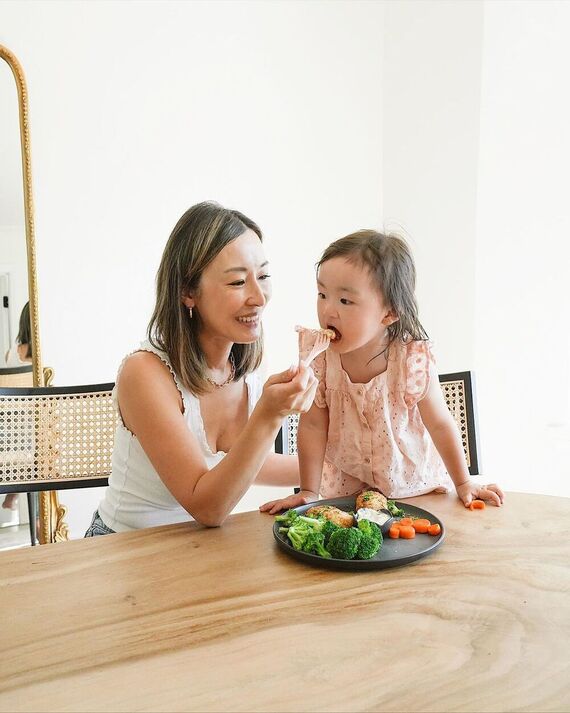 SEATTLE, Wash.— Consumer insights and market intelligence will be core to the fifth-ever Wild Alaska Pollock Annual Meeting on September 28th, the Association of Genuine Alaska Pollock Producers (GAPP) announced today. As it does each year, Ketchum PR will present in-depth consumer insights gathered from surveys designed to measure consumer perception of Wild Alaska Pollock and highlight opportunities for the fish in the future. Excitingly, Ketchum's head of data and analytics, Mary Elizabeth Germaine, will be joined on stage this year by two social media 'influencers' who participated in campaigns throughout the past year to raise awareness of Wild Alaska Pollock, sharing original recipes and anecdotes about cooking with the fish.
"I think everyone is curious about what an 'influencer' is and what they influence," said Craig Morris, GAPP Chief Executive Officer. "For the brands and companies in the room who are exploring working with these influencers to promote their product, we thought hearing directly from them on what's worked, what hasn't when it comes to seafood and Wild Alaska Pollock, specifically, would be incredibly valuable."
Angelica Castaneda (@angelicacastaneda_), a digital content creator and blogger and Angela Kim (@mommydiary) will take to the stage to share their thoughts on navigating the ever-changing social media world, creating digital content and what it means to 'be an influencer' in 2023.
"Angelica and Angela have built their businesses partnering with brands and products they trust and connecting with consumers online in meaningful ways," said Morris. "Most people don't know or understand the work and talent that goes into digital content creation. I'm excited to give our attendees a first-hand window into that world."
Much of the day will be dedicated to sharing the data and insights GAPP has gathered with its members, partners and allied industry attendees so that those insights can be leveraged by each individual business for the better. Specifically, Ron Rogness, Director of Industry Relations, Partnerships and Fishery Analysis will also present the Fishery and Trade report, detailing the latest market and trade conditions for Wild Alaska Pollock. Later in the day, Urner Barry's Lorin Castiglione and Angel Rubio will present global seafood and protein market trends that will give a window into the future of the global protein market.
The meeting will once again bring together representatives across all segments of the Wild Alaska Pollock industry for a day-long agenda at the Four Seasons, Seattle, of networking, enlightened presentations and panels and delicious Wild Alaska Pollock entrees. As announced previously, celebrity chef Antonia Lofaso will once again prepare a Wild Alaska Pollock dish live on stage. The conference will also be the debut of the new "Pollock People" campaign featuring the stories of the amazing people who make up the Wild Alaska Pollock industry.
The event will be held at the Four Seasons Hotel in downtown Seattle and will run from 8:30am – 5:00pm with an evening reception to immediately follow. Registration is available here for those wishing to register to attend the Wild Alaska Pollock Annual Meeting either in-person or virtually.
GAPP would like to thank its current sponsors: USI Insurance Services (Title Sponsor); Alaska Airlines, Alaska Seafood Marketing Institute, Arctic Storm Management Group LLC, Arthur J. Gallagher & Co., Beck Pack Systems, Glacier Fish Company, Global Seas, and UniSea (Gold Level Sponsors); American Seafoods, Aquamar, Gorton's Seafood, Highland Refrigeration, Lafferty's EMS, Marine Stewardship Council, NORPEL, Port of Seattle, Trans-Ocean Products, Trident Seafoods, Urner Barry and Westward Seafoods (Silver Level Sponsors); AgWest Farm Credit, Alaska Marine Lines, Alaskan Observers, Aleutian Pribilof Island Community Development Association (APICDA), Baader Food Processing Machinery, Clark Nuber, Coastal Villages Region Fund, Global Seafood Alliance, Golden Alaska Seafoods, High Liner Foods, ICR, Inc., Islandsbanki, Ketchum, and Petro Marine (Bronze Level Sponsors); and Alaska Fisheries Development Foundation, Angulas Aguinaga, Bank of America, Neptune Snacks, Perkins Coie LLP, and Restaurant Depot (Supporting Sponsor).