Wild Alaska Pollock Producer's "Dine Out to Help Out" Campaign: Nashville Diners Supported Local Restaurants While Enjoying the World's Best Fish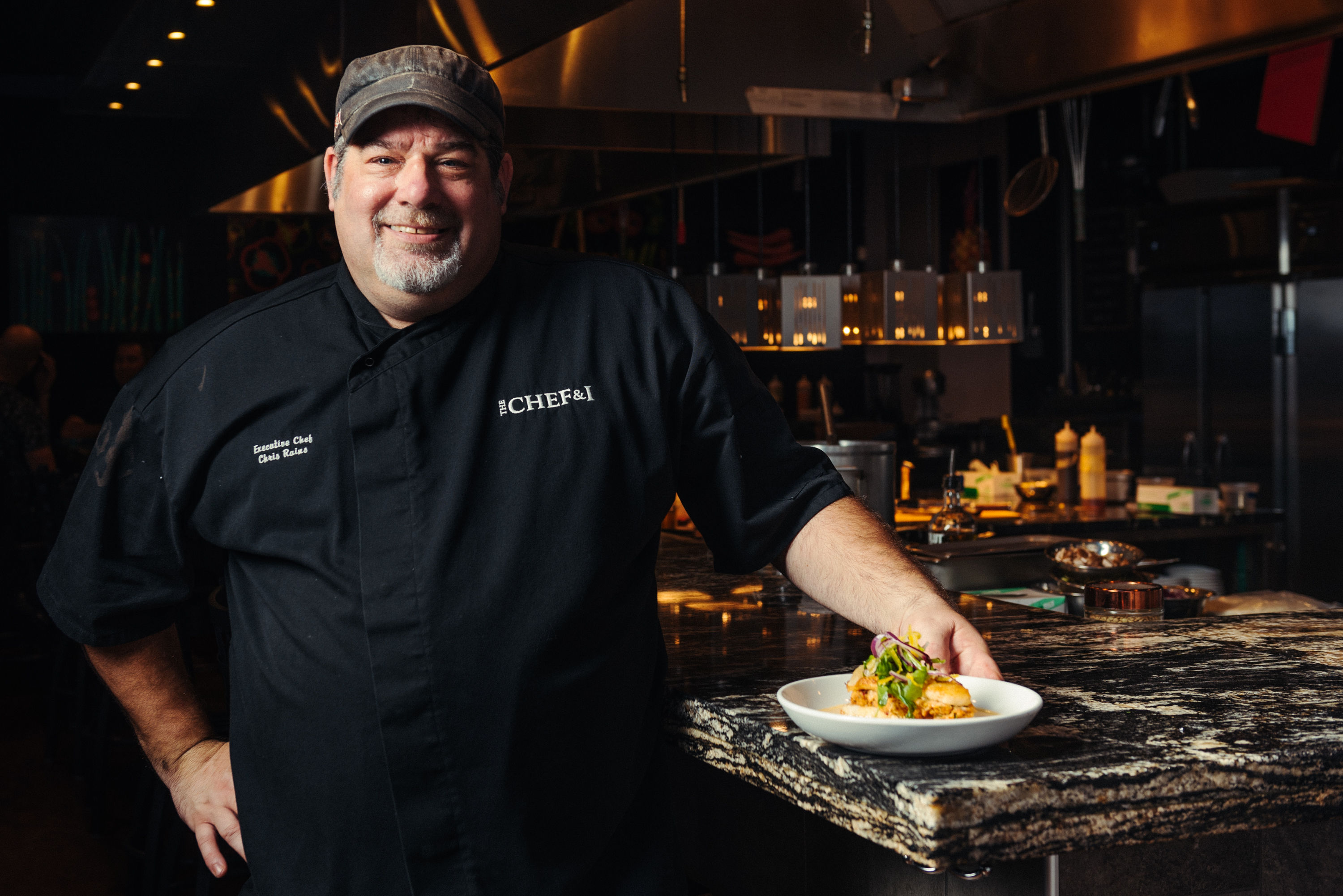 NASHVILLE, TENNESSEE--While the impact of COVID-19 has left no industry untouched, restaurants have been hit particularly hard. Between temporary shutdowns and navigating state and city restrictions, the fight to survive is a daily uphill battle for restaurateurs.
To support some of Nashville's best restaurants and attract diners during this particularly challenging time, the Wild Alaska Pollock industry came together to donate sustainable Wild Alaska Pollock, a fresh-tasting, delicious and mild whitefish, for its "Dine Out to Help Out" campaign.
Coordinated by the Association of Genuine Alaska Pollock Producers (GAPP), each participating "Dine Out to Help Out" restaurant received a product donation of their choice and developed unique dishes that aligned with their culinary styles, all featuring Alaska's unsung, delicious, sustainable seafood hero.
"We truly appreciate what the Wild Alaska Pollock industry is doing for local restaurants here in Nashville," said Executive Chef and Owner of The Chef and I, Chris Rains. "Thanks to their generosity and support, we were able bring sustainably sourced wild-caught Alaska Pollock to Nashville during this challenging time."
"Dine Out to Help Out," which ran November 9 – 20, 2020, saw Nashville diners show up to support their favorite participating restaurants. With all involved restaurants upholding current COVID-19 safety guidelines, some diners stopped by their favorite spots in person, socially distanced, with masks on and sanitizers in hand, while others opted to help out from the comfort and safety of their homes with convenient takeout and delivery options.
"Wild Alaska Pollock is a remarkably versatile, flaky whitefish," said Rains. "It was the perfect base for the new dishes we created to encourage people to Dine Out to Help Out – our guests couldn't get enough of them! We even had a few requests for the items to stay on the menu indefinitely. So, it's safe to say our Wild Alaska Pollock dishes were a big hit!"
Smoked Wild Alaska Pollock with caper berries on a crostini with whipped goat cheese and Peruvian peppers, and Wild Alaska Pollock with a white wine beurre blanc and fried green tomatoes were among the exclusive dishes featured on The Chef and I's tasting menu and as its fresh catch for the duration of the promotion.
At local-favorites Pomodoro East, Park Café and Eastland Café, diners enjoyed delicious beer-battered Wild Alaska Pollock. Made with Yazoo Brewing Company's Dos Perros Brown Ale Beer for a mouthwatering crunch, their tasty take on fish and chips provided the perfect opportunity to support these local restaurants and Nashville-based Yazoo Brewing Company, while enjoying the world's best fish.
Over at The Mockingbird, Executive Chef and Partner Brian Riggenbach treated guests to pan-seared Wild Alaska Pollock, served with Carolina gold fried rice, merguez sausage and ras el hanout butter. Riggenbach, who showcased his skills on Season 24 of the Food Network's award-winning show "Chopped," pan-seared his dish to create golden-crisp edges and a tender, flaky center.
Celebrity Chef Maneet Chauhan, recipient of the prestigious James Beard Award of Excellence, spiced things up at Chauhan Ale & Masala House with her Pollock Rawa Fry. Served with roasted red pepper chutney and garam masala, this semolina-fried Wild Alaska Pollock dish took diners on a flavor adventure, perfectly capturing how versatile the fish is.
"On behalf of the entire Wild Alaska Pollock community—from our fishermen to our processors to our front office staff—GAPP was honored to coordinate the donations and support our Nashville friends in the restaurant industry during these trying times," said GAPP CEO Craig Morris. "From crab-stuffed Wild Alaska Pollock at The Chef and I, to the pan-seared Wild Alaska Pollock meal at The Mockingbird, we were blown away by the creativity of the chefs. Each demonstrated how this remarkable fish can easily be integrated into seafood dishes of all types and flavors, and we could not be prouder of introducing new customers to our fish and helping our industry partners."
Wild-caught in the pristine waters of Alaska, Wild Alaska Pollock is one of most abundant and sustainable species in the world – often praised for its versatility, nutrition and outstanding mild taste and flaky texture. Dine Out to Help Out provided Nashville foodies with the opportunity to enjoy this tasty, nutritious fish while supporting local restaurants and celebrating the fisherman and the industry that help bring it from sea to table.