April 30, 2020
Where's the Wild Alaska Pollock? GAPP Launches New "Where to Find" Feature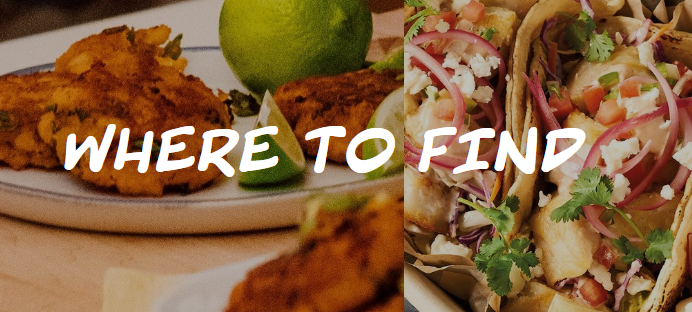 GAPP's new "Where to Find" page is a convenient way for consumers to find Wild Alaska Pollock products for their at-home recipes.
SEATTLE, Wash.— Consumers looking for Wild Alaska Pollock in order to prepare the delicious new recipes from 'The Chef in the Hat'™ and other Wild Alaska Pollock lovers will now have to look no further than the Association of Genuine Alaska Pollock Producers' (GAPP) website, the Association announced today. In an on-going effort to continue to provide practical solutions for consumers COVID-cooking at home, GAPP launched its new "Where to Find" website feature this week connecting consumers right to the Wild Alaska Pollock available at their local retailers or for purchase online. 
"We have all of these amazing recipes and new ways to prepare Wild Alaska Pollock at home and the last thing we wanted was for people to be asking 'where's the Wild Alaska Pollock'," said Craig Morris, GAPP Chief Executive Officer. "This new website feature will connect them right to the source and help them better recognize Wild Alaska Pollock products that are right under their nose at their local grocery store." 
Development of the feature is still on-going and the tool will continue to evolve in the coming weeks and months. For now, GAPP members and partners in its North American Partnership Program were invited to submit two products to be featured with the stipulation that the featured products must be available now for consumer purchase. 
"As more products become available at retail to meet consumer demand, we'll continue to build out this site and help consumers find their way to our delicious, nutritious perfect protein," said Margery Schelling, who chairs the GAPP Communications Committee. "Wild Alaska Pollock is well-positioned at retail. How can we continue to help connect the dots for consumers? That's exactly what this is designed to do." 
GAPP will feature a "where to find" button link in all of its social media posts featuring new recipes and cooking demonstrations from its chef and other food collaborators and will ask its members and North American Program partners to do the same. Consumers visiting the site will see a vast array of Wild Alaska Pollock products—in all forms from surimi to fish sticks—and be able to select the item that interests them and see where they can purchase it right now.
"We will likely even replicate this on our new German website with products available across Europe in the future. We're excited!" said Morris.