Craig Morris , October 25, 2023
The People Behind Wild Alaska Pollock to be Highlighted in New GAPP Campaign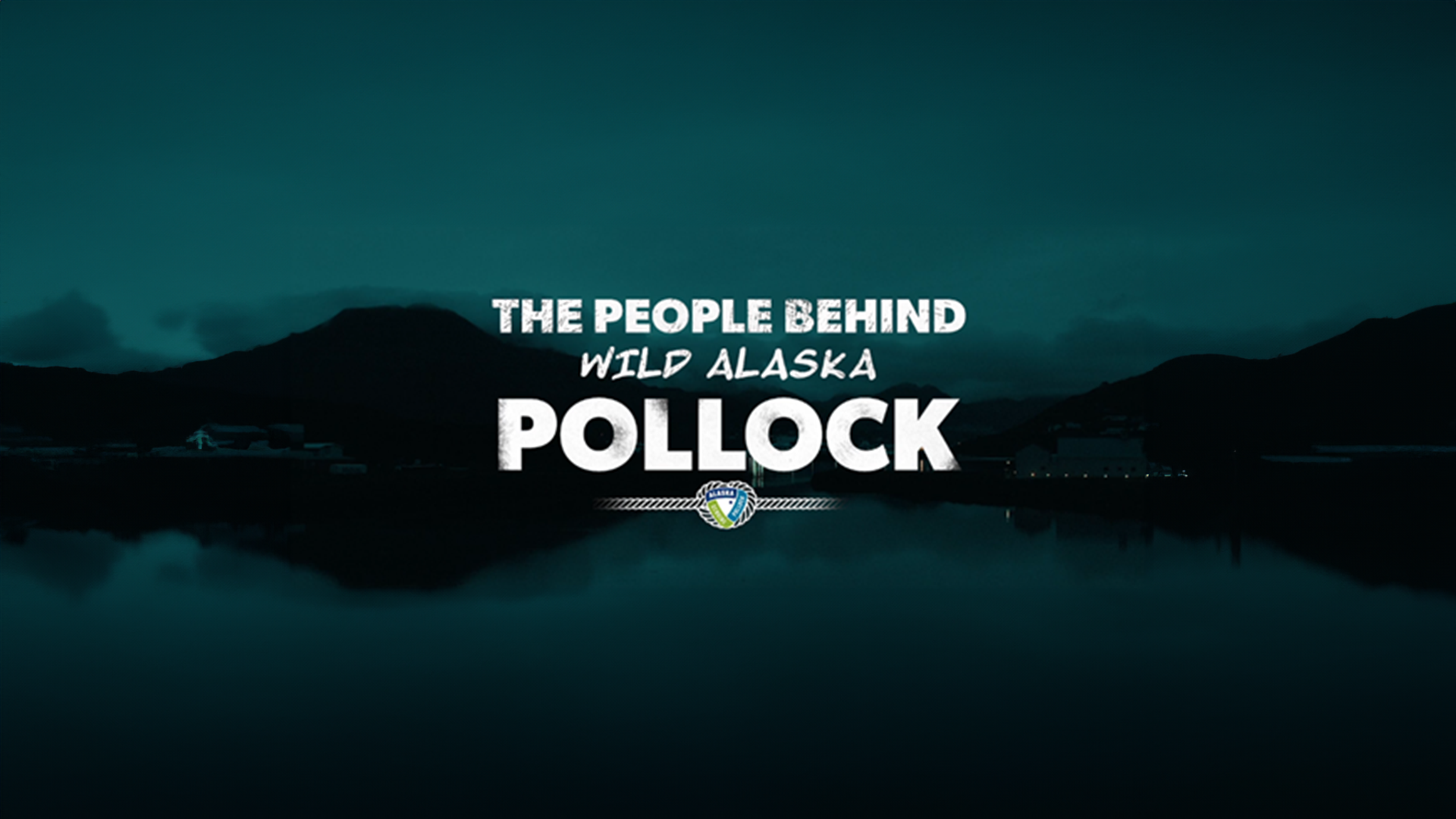 SEATTLE, Wash.— The people that harvest, process and support the Wild Alaska Pollock fishery will be front-and-center in a new campaign launched today by the Association of Genuine Alaska Pollock Producers (GAPP) and its member companies. This new effort is a culmination of months of work capturing real-time interviews and footage of more than 20 industry representatives at all levels of the Wild Alaska Pollock supply chain and cataloguing that footage into various videos, social media assets and other content to be used by GAPP members, partnership program partners and customers in bringing further transparency to the Wild Alaska Pollock fish and fishery.  
"The faces of this campaign, from captains to crew to those processing our Wild Alaska Pollock into the products consumers love to those that fuel and feed and support our industry across Alaska and here in Seattle—those faces are the heroes of the industry and the rightful stars of this campaign," said Bob Desautel, GAPP Chairman of the Board. "GAPP is honored to have captured their stories and now be able to share those stories with consumers and customers here in the U.S. and around the world."  
The core of the campaign is centered around videos—both short and longer form—that highlight the stories captured through in-depth interviews that took place in July and August of this this year. Six videos resulted from the captivating footage, including a "hero" long-form video, a trailer video made for social media as well as four short-videos featuring story vignettes with several interview subjects, also made for social media. The "hero" video was debuted at the 2023 GAPP Annual Meeting in September and all videos can now be accessed on a new Wild Alaska Pollock YouTube channel here.  
The 'Pollock People' campaign was produced in collaboration with GAPP's agency of record, Ketchum, and various other documentary film experts. More than 20 members of the broader team behind Wild Alaska Pollock were interviewed as part of this important project with interviews taking place in Seattle, Unalaska and Kodiak, including:  
Pat Branson, Mayor of Kodiak  
Jeff Sanford, Northrim Bank/ President of the Kodiak Chamber of Commerce  
Frank Vargas, Fleet Regulation and Compliance Officer, American Seafoods 
Tim Dyasuk, Safety Specialist, American Seafoods 
Flower Fatu, Quality Control Inspector on the Kaity Ann, American Seafoods 
Captain Ben Heys of the Northern Jaeger, American Seafoods 
Ruthie Anderson, Operations Leader, Trident Seafoods  
Ron Kjorsvik, Director of Alaska Operations, UniSea 
Emily Gibson, Manager of Environmental Compliance, UniSea 
Captain Jeff Crain of The Sovereignty, Trident Seafoods 
Nick Crain, Jeff's Son/Deckhand, Trident Seafoods  
Vincent Tutiakoff, Mayor of Unalaska  
Chef Trevor Thomas, Executive Chef of The Chart Room, The Grand Aleutian  
Captain Kevin Doyle of the Bering Defender, Global Seas 
Grayson Klampe, First Mate on the Bering Defender, Global Seas  
Roy Gulanes, Delta Fuel  
John Whiddon, Retired Coast Guard  
Darron Scott, CEO of Kodiak Electric Association  
Julie Bonney, Director of Alaska Groundfish Association 
Chelsae Radell, Assistant Director of Alaska Groundfish Association  
Jed Skidmore, Production Manager, Kodiak Plant, Trident Seafoods  
Captain Sam Eads, F/V Topaz 
In the coming months, GAPP will roll out a new landing page on its website to house information about each of the above campaign "stars" as well as the videos and other content. Additionally, GAPP has begun working with key Wild Alaska Pollock customers with large audiences in the U.S. and globally to feature the videos and other content on their channels, working to create custom packaging, QR codes, webpages and social media posts that would be leveraged by customers directly and be seen by their audiences. In 2024, GAPP will continue these customer activations and will also work with its members and partners to leverage the innumerable photo and video assets on their own websites, on their social channels and through other platforms reaching consumer audiences far and wide.  
"It's always been so critical to show consumers transparency in the products—like Wild Alaska Pollock—that they know and love and our consumer research has shown that the level of information that consumers want about their food, especially the people who produce it, only continues to grow year-over-year," said Craig Morris, GAPP CEO. "This transparency is even more relevant of late given the horrific human rights abuses highlighted in a new report about the Chinese seafood reprocessing sector. It's important that we show our loyal consumers and the new consumers we're trying to attract that our people are not only valued by the Wild Alaska Pollock industry but also find true value in working as part of this community."   
GAPP was created to build demand for one of the most delicious, abundant, nutritious, and sustainable whitefish on the planet: once-frozen Wild Alaska Pollock. Through strategic marketing, communications, and partnership initiatives, GAPP has worked to create not only global name recognition for Wild Alaska Pollock, but also to raise consumer awareness around key attributes of the fish—all in the name of building consumer trust. This campaign is the latest effort in building demand—and name brand recognition—for Wild Alaska Pollock.