September 28, 2022
Targeting Influential Voices to Raise Awareness about Wild Alaska Pollock to Major Theme During Annual Event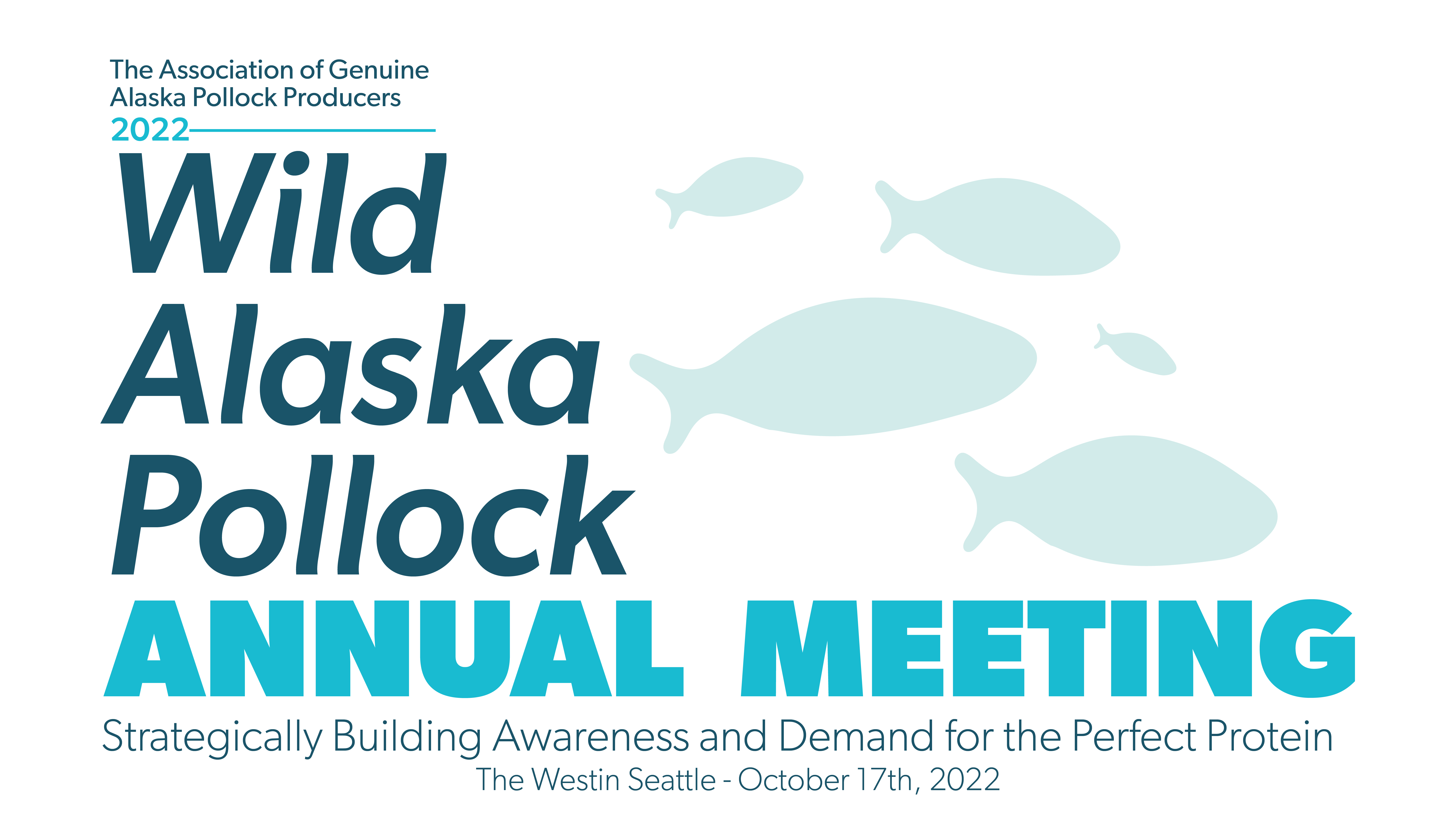 SEATTLE, Wash.—Reaching consumers through influential voices will be a major theme at the upcoming annual Wild Alaska Pollock meeting on October 17, 2022, at the Westin Seattle, the Association of Genuine Alaska Pollock Producers (GAPP) announced today. Two sessions will be devoted entirely to discussing which spokespersons can best reach consumers and how so-called 'influencers' are impacting Americans' awareness of Wild Alaska Pollock and its core attributes.
"GAPP has invested a lot into finding out how to talk to consumers about our fish and who best to do the talking," said Craig Morris, Chief Executive Officer of GAPP. "We're excited to share the results of this research with the broader industry and look towards the future of our communications efforts to build demand for Wild Alaska Pollock long-term."
Ketchum PR Executive Mary Elizabeth Germaine will first share the results of the first wave of GAPP's 'Always On' demand and awareness-building campaign which included curated content by six popular influencers—headlined by Celebrity Chef Antonia Lofaso—that reached a targeted audience of consumers and drove in-store sales of Wild Alaska Pollock products nationwide. During the session, Ketchum will share the exact sales lift achieved by the campaign and other key results about perception and awareness of Wild Alaska Pollock gathered through their proprietary tool: OmniEarnedID.
Earlier in the day, Chris Rich with Eat Well Global, a nutrition-focused communications firm, will share the growing importance of nutritionists and dieticians to reaching millennial moms—a key target audience for the industry's marketing efforts. Rich will share the results of its focus group-driven messaging mapping work focused on surimi seafood; all designed to identify the best messages to motivate health professionals to share the attributes of Wild Alaska Pollock surimi seafood with their clients.  
"When it comes to raising awareness and building demand, we have to get granular," said Morris. "These sessions are designed to share with the entire industry the detailed research we've done to understand how to reach consumers through targeted marketing—but using the right messages and the right messenger."
The meeting will begin at 8:00am and last until 5:00pm PT with a reception to immediately follow. Information about the event's theme and a detailed agenda is available on the GAPP website at: https://www.alaskapollock.org/am-2022, where you can register to attend the event in-person or, for those unable to travel to Seattle for the meeting, a virtual attendance option is available as well.
In addition to Title Sponsors the Alaska Seafood Marketing Institute and Global Seas, GAPP would like to thank its other event sponsors: Alaska Fisheries Development Foundation, Alaska Ship Supply, Alaskan Observers, Inc, Aleutian-Pribilof Island Community Development Association, American Seafoods, Angulas Aguinaga, Aquamar, Arctic Storm Management Group, Baader, Beck Pack Systems, Central Bering Sea Fishermen Association, Clark Nuber, Coastal Villages Region Fund, Delta Western (NorthStar Energy), Diversified Communications, Eat Well Global, Fishermen's News, Glacier Fish Company, Global Seafood Alliance, Golden Alaska Seafoods, Gorton's, Grow Girl Seattle, High Liner Foods, Highland Refrigeration, HomeStreet Bank, Hospitality Performance Network Global, Islandsbanki, Ketchum, Key Bank, Lafferty's EMS, McKinley Research, Net Your Problem, Northwest Farm Credit Services, Norton Sound Economic Development Corporation, Ocean Beauty Seafoods, Perkins Coie, Petro Marine, Port of Seattle, Resolve Marine, Restaurant Depot, Seafood 101, Seafood Nutrition Partnership, Simrad, Sysco Pacific NW, Trans-Ocean Products, Trident Seafoods, UniSea Inc., United Catcher Boats, Urner Barry, Wells Fargo, Wesmar Company, and Westward Seafoods.