October 12, 2020
Renowned Chef, Seafood Marketing Execs Note that Wild Alaska Pollock Still 'Winning and Growing' Even in a COVID World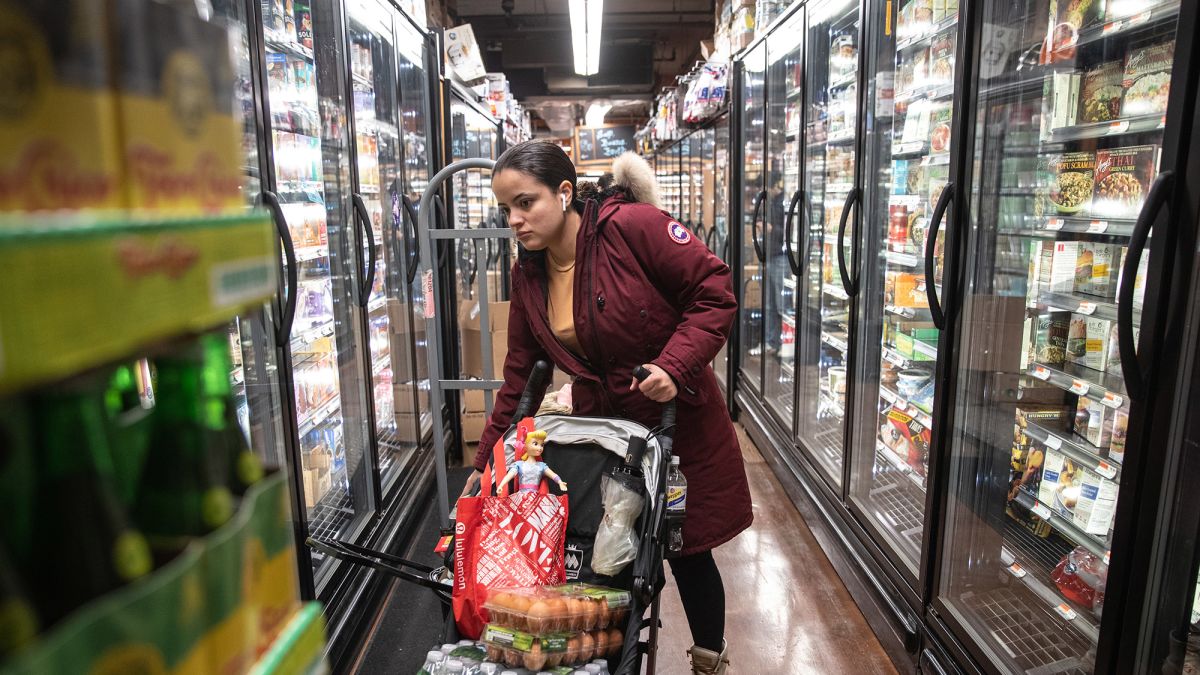 Prominent seafood companies have seen a resurgence in demand for core Wild Alaska Pollock products due, in part, to evolving consumer demands brought on by the global COVID-19 pandemic and the industry's focus on innovation, the Association of Genuine Alaska Pollock Producers (GAPP) announced today. Executives from Gorton's Seafood, High Liner Foods, Trident Seafoods, Nomad Foods and OneForNeptune, while participating in a panel about marketing through COVID during the Wild Alaska Pollock industry's second-ever Annual Meeting, today discussed how Wild Alaska Pollock is perfectly trendy in these incredibly interesting times. 
According to millennial and Gen Z marketing expert, Jeff Fromm of Barkley U.S., consumer preferences have changed drastically overnight and that these trends will permanently change the consumer landscape. Consumers re-evaluated frozen, changed shopping behaviors to accelerate e-commerce and re-discovered how to cook said Fromm during his "Ted-Talk" style which opened the panel. 
Not only did this morning's panel, moderated by Margery Schelling EVP of American Seafoods, agree that "Retail is really hot, frozen is 'cool,' comfort foods are winning and e-commerce is now in both the U.S. and abroad", but also enthusiastically felt that Wild Alaska Pollock's clean, healthy, sustainable protein fit squarely into each trend, and was winning as a result!
"We saw pantry loading in the beginning [of COVID] and built household penetration with new users coming in or back to the frozen seafood category to the tune of over 2.5MM more households," said Gavin Kennedy, Director of Brand Development at Gorton's Seafood.  "Even more exciting, however, is that repeat consumers are coming back and enjoying Wild Alaska Pollock which we can all capitalize on. Upgrading and actively promoting Wild Alaska Pollock in our core products we are more confident consumers are having a positive experience, elevating the perception of Wild Alaska Pollock for a new generation of consumers." 
"We've seen the same thing in Europe with our Birdseye, Igloo and Findus brands," echoed Carly Arnold, Category Marketing Director at Nomad Foods. "Consumers just love fish in Europe and it became a major staple during the pandemic. Through lockdown we brought in 2 million more consumers to the frozen fish category. In the UK consumers even purchased freezers to keep their extra fish!" 
Wild Alaska Pollock surimi experienced similar gains, best exemplified by double-digit increases in penetration during the latest 52-weeks, noted Mike Campanile Senior Marketing Manager of Trident Seafoods "At Trident we are focused on making Surimi a super affordable, delicious protein part of all gatherings large and small in this COVID world," said Campanile.
"We need to make seafood more convenient and portable and easy to eat," said Nick Mendoza, founder of OneforNeptune. "Thanks to the Partnership with American Seafoods and GAPP we hope to be the next great protein snack.  In the COVID world, we have focused on launching in e-commerce as the channel is growing by double digits this year and it's proven to be a great place for us to tell our story and build a following." 
Craig Murray, High Liner's Senior Vice President of Marketing, Innovation and Quality also noted the importance of staying the course with innovation. "I believe that all companies need to stick with their innovation longer. Entering a new usage occasion is hard [like we did with our Alaska Wild Wings] as you must get into consumer's consideration set and the key is continuity of support – getting the trial and repeat." 
While panelists discussed the significant forward momentum behind the fish at retail and e-commerce, there was also great concern expressed for the struggling foodservice industry yet optimism for Wild Alaska Pollock seizing its moment in the restaurant sector, now, as well.
"This fish is incredible from a chef perspective," said Chef Dan Churchill during his keynote address. "It's tremendously easy to cook and when you tell the amazing story of the fish, including its sustainability, guests are even more interested in trying it."
"It's hard to predict how the different channels are going to recover, but what I can say is that Wild Alaska Pollock is well positioned to support our customers," said Murray.  "We provide a clean, healthy, traceable, lean protein and as an entire industry we are ready to support restaurants, schools and universities as they safely re-open."
Yet, despite those challenges, all speakers remained upbeat and confident that the best is yet to come for Wild Alaska Pollock in 2021, capitalizing on all of the buzz around the fish in all its forms and working to attract even more consumers to the species through various efforts.  
The second-ever Wild Alaska Pollock Annual Meeting was held today, virtually. Sponsors for the event include: American Seafoods, Alaska Seafood Marketing Institute, Clark Nuber, Garrigan Lyman Group, Glacier Fish Company, Global Seas, Golden Alaska Seafoods, Starbound, Sysco Seattle, Trans-Ocean Products, OneforNeptune and UniSea.