April 25, 2023
Registration Now Open for Wild Alaska Pollock Annual Meeting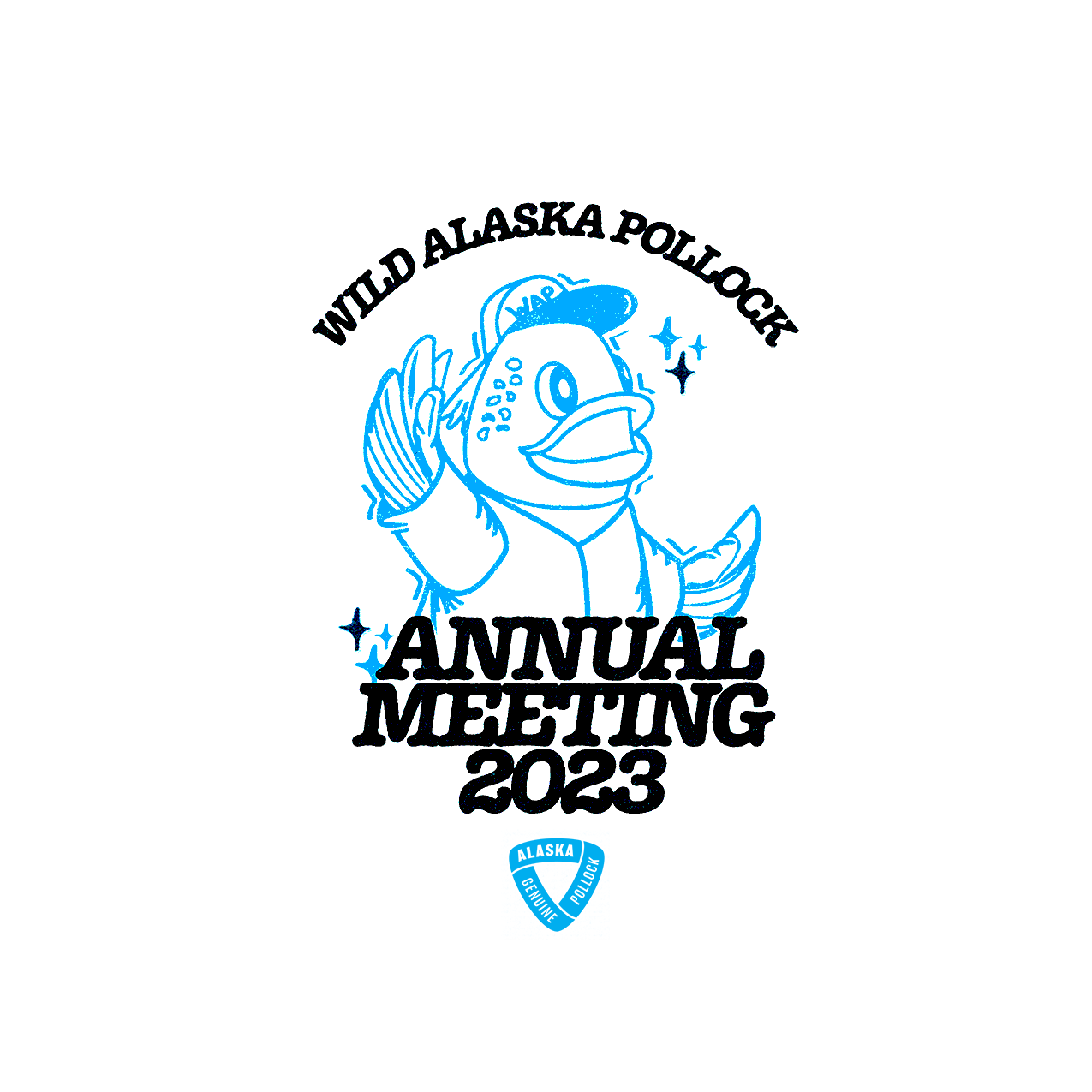 BARCELONA, Spain— Registration has officially opened for the fifth Wild Alaska Pollock Annual Meeting to be held at the Four Seasons, Seattle, the Association of Genuine Alaska Pollock Producers announced today. The event, to be themed around GAPP's soon-to-be-launched campaign which will highlight the people behind the Wild Alaska Pollock industry, will once again feature Amanda Buckle, Managing Editor of SeafoodNews as its Master of Ceremonies.
"It's hard to believe that this is our fifth-ever annual meeting bringing the Wild Alaska Pollock industry together," said Craig Morris, GAPP CEO. "It's fitting that our theme this year is all about the people that make this industry great—from the captains and crew to those working in processing our fish to the community and fishery leaders that chart our course—this industry is all about people living their purpose to feed the world the most perfect protein." Themed "The People Behind Wild Alaska Pollock: Real Stories about the Fish and Fishery the Drive Global Demand," the one-day event to be held on September 28, will once again be hosted by Buckle, serving as the Master of Ceremonies and will also feature invigorating speakers including celebrity chefs, key industry global customers and GAPP partners, and important content including the latest research around consumer perceptions of Wild Alaska Pollock around the world and fishery updates.
"Amanda is the first speaker in a star-studded lineup for our meeting this year," said Morris. "We're in the process of confirming many of our partners, customers and other very special guests for a jam-packed agenda right now. Every year we try and raise the bar on our conference and this year I know attendees will be dazzled by our speakers." For the first time, the event will be held at the Four Seasons Hotel in downtown Seattle and will run from 8:30am – 5:00pm with an evening reception to immediately follow. Registration is available here for those wishing to register to attend the Wild Alaska Pollock Annual Meeting either in-person or virtually.
GAPP would like to thank its current sponsors: Alaska Seafood Marketing Institute, Alaska Airlines, Arctic Storm Management Group LLC (Gold Level Sponsors); Gorton's, Aquamar, American Seafoods (Silver Level Sponsors); Northwest Farm Credit Services, Baader, High Liner Foods, Global Seafood Alliance (Bronze Level Sponsors) and Restaurant Depot (Supporting Sponsor).
GAPP is still seeking sponsors for its flagship event, for more information on sponsorship benefits and the event, please visit https://www.alaskapollock.org/am-2023.