May 04, 2021
GAPP, Urner Barry Partner on First-Ever Surimi Supply Tracker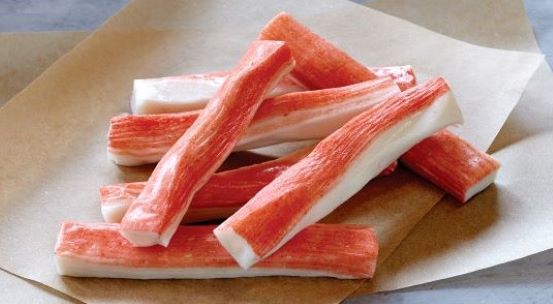 SEATTLE, WASHINGTON—The Wild Alaska Pollock industry will soon have a much clearer picture of the global surimi market, thanks to a new tracking tool, the Association of Genuine Alaska Pollock Producers (GAPP) announced today. The Surimi Paste Tracker, created in partnership with global research firm Urner Barry, will help producers better understand the composition, size, and trend of the global surimi market.
"This tool will quite literally illuminate the specifics around surimi paste production and facilitate forecasting, sales management and overall better understanding of the composition of surimi paste, by species," said Craig Morris, GAPP CEO. "One of the first things our Surimi Committee wanted to provide back to our industry was a better understanding of the importing countries in the global surimi paste trade and who was using what to supply that production. These quarterly reports will do just that--mission accomplished."
After much research, GAPP awarded the contract for this ambitious project back in 2020 to Urner Barry who worked to build the tracker with the input of the Surimi Committee members and GAPP-member surimi experts. The surimi supply tracker was built using public and private sources, including landings, production, exports and imports, the input of external surimi experts, and modeling where necessary to estimate production, exports and imports of surimi paste, by country for the entire global marketplace.
"This was truly an effort by the industry for the industry and we're excited to release the data and reports to our GAPP members to help shed this light on this critical industry to the Wild Alaska Pollock fishery—Surimi--and start to make more informed decisions, as an industry," said Morris.
The Surimi Paste Tracker Reports will be available to GAPP members on a quarterly basis with the first report being issued this month. Members who wish to access the individual surimi paste datasets and analysis beyond the quarterly email reports should contact Lydia Moore at Lydia.Moore@alaskapollock.org.
If you are not a GAPP member, please reach out to Senior Vice President, Chris Ashley (cashley@urnerbarry.com or 732-240-5330) for additional product or subscription service in the surimi or related seafood markets or contact GAPP about its Associate Membership Program.