March 19, 2022
GAPP Statement on Passing of Congressman Don Young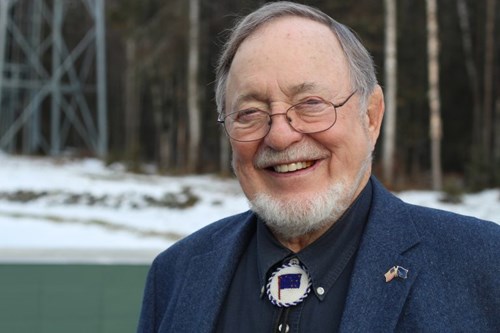 Congressman Don Young was a tireless advocate for the Wild Alaska Pollock fishery and for all Alaska Seafood and the dedicated men and women who harvest one of Alaska's most bountiful, valuable resources. Congressman Young was a steadfast supporter of the Magnuson Stevens Act, a champion for the legislation that protected the Wild Alaska Pollock name here in the U.S. and for countless other legislative efforts that protected, supported and empowered fisheries like Wild Alaska Pollock to forge ahead.
As Dean of the House of Representatives, Congressman Young earned the reputation as the resident historian, advisor and counsel and was respected by his colleagues across both sides of the aisle for his service to country above all else.
Congressman Young embodied the Alaska State Motto: "North to the Future," and the Association of Genuine Alaska Pollock Producers (GAPP) sends its heartfelt thoughts and prayers to the entire Young family, Congressman Young's colleagues and friends during this difficult time. It is our hope that as they mourn this great loss they know that his legacy will live on.