July 07, 2020
GAPP Seeks New Applicants for Partnership Program to Bring Wild Alaska Pollock to More Tables Across America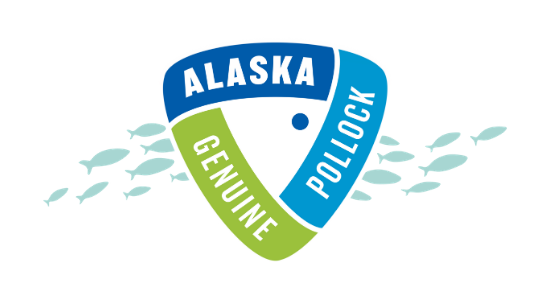 In a time where more consumers are cooking at home than ever before and seeking healthful protein options, the Association of Genuine Alaska Pollock Producers (GAPP) announced today that the Board of Directors has approved additional funding to support another round of its North American Partnership Program. The program, designed to heighten demand and awareness for Wild Alaska Pollock, will put a specific emphasis on proposals seeking to bring new product formulations to market and meet consumers where they are: hungry at home. 
"There has never been a more disruptive time in our food history and now is the time to double-down and engage consumers with new ideas, innovations, influencers and recipes that raise their consciousness about Wild Alaska Pollock and turn 'try and buy' into lasting habit," said Craig Morris, GAPP Chief Executive Officer.  "Wild Alaska Pollock is perfectly positioned for our current consumer climate when it comes to health, versatility and value and we look forward to building partnerships that capitalize on this proactive positioning."
All proposals are due to GAPP by Friday, September 4th and will then be reviewed by the appropriate GAPP Committee and the Board of Directors. Final funding announcements should be made no later than September 28th.
GAPP welcomes proposals from any organization, in any country, who has a desire to build awareness and demand for Wild Alaska Pollock in the North American marketplace by communicating its storied attributes, with particular focus on bringing this fish into new channels, new formats, and with new influencers.  All product forms will be considered – fillets, surimi, roe, fishmeal, or oil. Programs targeting either the retail or the food service channel are eligible for consideration.  In the spirit of a true partnership, funding requests can propose up to a $1 for $1 match meaning GAPP will match up to dollar for dollar the partner's marketing investment.
On Wednesday, July 15, at 12pm PT, GAPP will also hold a workshop to provide advice and answer questions about how to craft a solid proposal. The workshop is open to anyone interested in submitting a proposal.
"Strengthening our partnerships with customers and seeding the innovation pipeline continues to be key to our industry's success," said Mikel Durham, GAPP Board Chair. "During this resurgence of home cooking in the COVID era, we are excited to co-fund robust proposals that introduce or reintroduce cooks and their families to delicious, sustainably harvested Wild Alaska Pollock."
In total across the last four funding rounds, the GAPP Board of Directors has approved over $3 million in funding for North American Partnerships and close to $1 million in funding for European Partnerships. These partnerships have helped bring many new innovative products to market, open new channels, and engage new consumers through innovative marketing campaigns.
Information for interested applicants, including the formal Request for Proposals (RFP), can be found on the GAPP website here.  To register for the GAPP Proposal Writing Workshop on Wednesday, July 15 at 12pm PT, click here.