December 05, 2022
GAPP Re-Appoints Bob Desautel Board Chairman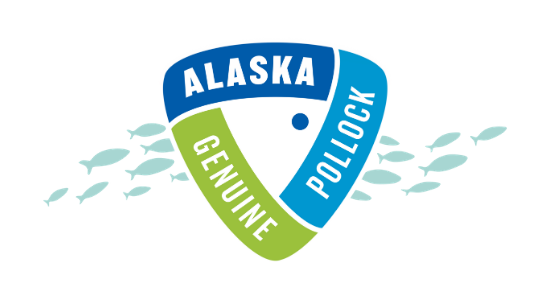 SEATTLE, Wash.—Bob Desautel, Wild Alaska Pollock industry veteran and Global Seas CEO will continue as Chairman of the Board for the Association of Genuine Alaska Pollock Producers (GAPP), the organization announced today. Desautel, who was re-appointed last Friday at GAPP's December Board meeting, was pivotal in securing the increased industry investment in GAPP four years ago and has driven increased accountability in driving against GAPP's mission to build awareness and demand for Wild Alaska Pollock and a continued focus on return-on-investment for GAPP's membership. Arctic Storm President and CEO Doug Christensen will continue to serve as the organization's Vice-Chair/Secretary and Treasurer for the coming year.
"As a record-setting crowd heard at this year's Wild Alaska Pollock Annual Meeting, more people than ever before know about Wild Alaska Pollock and intend to purchase it in the next thirty days," said Bob Desautel, GAPP Chair. "That awareness and intent to purchase are a direct result of GAPP building such a strong brand for Wild Alaska Pollock, executing its tactical strategic plan to build awareness and demand for our fish."
Desautel was unanimously appointed as Chair by the GAPP Board which has representatives from each sector of the Wild Alaska Pollock fishery. Desautel is co-founder, President, and Chief Executive Officer of Global Seas and Nina Fisheries, Inc. Christensen was also unanimously re-appointed to serve as the organization's Vice Chair/Secretary and Treasurer working to ensure financial integrity and reporting to the rest of the GAPP eleven-member Board of Directors, a position he has held since 2019.
At its annual membership meeting, also Friday, the membership voted to retain the current GAPP dues assessment rate for GAPP's upcoming fiscal year, which runs April 1, 2023 through March 31, 2024.
"Bob has been and continues to be the absolutely perfect Chairman for GAPP at this time and his leadership has already driven this organization forward in critical ways," said Craig Morris, GAPP CEO. "We're thrilled that the membership and leadership of this organization see its value and have reinvested in our mission for another year—now it's our job to take the brand Wild Alaska Pollock even further and deliver on our industry's vision."