GAPP Partnership Program Enters Its Fifth Year of Funding Product Innovation and Promotion Concepts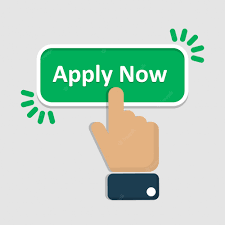 The Association of Genuine Alaska Pollock Producers (GAPP) announced today it is actively seeking break-through proposals for its latest round of Partnership Program funding. For the second year in a row, GAPP has expanded the program's focus on global opportunities for Wild Alaska Pollock and other "growth areas" for the fish.
Through its original research, GAPP has learned that consumers are increasingly aware of the amazing attributes of Wild Alaska Pollock and are actively looking for products made from it. The program has funded more than eighty different products or promotions over the last five years and, through coordinated messaging and marketing efforts, has significantly raised awareness of Wild Alaska Pollock among consumers in the U.S. and around the world.
"The GAPP Partnership Program has proven to be one of the most effective initiatives in building demand for Wild Alaska Pollock," said Bob Desautel, GAPP Chair and Chief Executive Officer of Global Seas. "Every year, the bar has been raised by the caliber of proposals received and the credentials of the partners submitting them. I have no doubt that this year will far surpass last year's applications both in terms of quality and quantity as our customers around the world have come to recognize this partnership program as a huge opportunity for them."
GAPP welcomes proposals from any organization, in any country, operating in any market, with a desire to build awareness and demand for Wild Alaska Pollock. The goal is to communicate the species' storied attributes, with particular focus on bringing this fish into new channels, new formats, or associating it with new influencers and/or recipes. All products made from Wild Alaska Pollock are eligible, including fillets, surimi, roe, fishmeal and oil.
"This partnership program is about so much more than simple funding," said Ron Rogness, GAPP Director of Industry Relations, Partnerships and Fishery Analysis. "It's about joining forces with an industry that values your business and brings tools and resources to bear—in the form of consumer insights, turnkey messaging and marketing savvy—in ensuring the success of your product for the future. We invite you to join the community of more than 27 companies in North America and around the world who we have successfully partnered with over the past four years and submit a proposal for consideration."
Through the first four years of the Partnership Program, GAPP has allocated more than 7.8 million dollars of matching funds to launch new Wild Alaska Pollock products, seek placement for the fish in new channels and raise awareness of key Wild Alaska Pollock attributes through influencer and other marketing campaigns. GAPP will provide matching funds to all projects chosen. Past programs have included the launch of retail innovations, new restaurant partnerships, social/influencer campaigns, and creative packaging ideas. 
"Our investment in the Partnership Program reflects our mission to have more consumers aware of the amazing attributes of Wild Alaska Pollock," said Mike Cusack, Chair of the GAPP Partnership Committee and Vice President of Sales, North America for American Seafoods. "The more opportunities consumers have to try Wild Alaska Pollock the more it will drive awareness and global demand for the species."
GAPP has updated the application materials and requirements for the partnerships and encourages all interested applicants to visit the GAPP website. GAPP will also host two informational webinars to answer questions from potential applicants on May 9th, 2023, at 5 pm PST (9:00 am Tokyo time on May 10th) to accommodate Asian companies and May 10th at 8:00 am PST (5:00 pm CET).  Register for the informational webinars here.
All proposals are due to GAPP by Tuesday, July 25th, 2023 and will then be reviewed by the GAPP Partnership Program Committee and the Board of Directors. Final funding announcements will be made by mid-September. For more information or to view past Partnership Program funding recipients, please visit https://www.alaskapollock.org/about-us/partnership-program.