May 27, 2020
GAPP Partners with Urner Barry to Track International Surimi Supply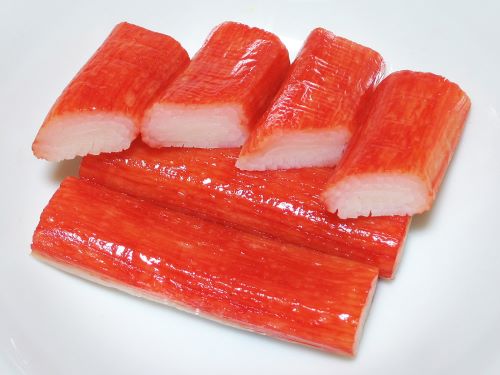 The Wild Alaska Pollock industry will soon be able to have a comprehensive picture of the international wholesale surimi trade—both supply and demand—thanks to new quarterly tracker, the Association of Genuine Alaska Pollock Producers (GAPP) announced today. After a months-long search that began with a formal request for proposals (RFP), GAPP selected renowned data and insights firm Urner Barry to build the tracker on behalf of the industry.
"It is extremely important for all GAPP members to better understand the wholesale surimi trade and have a more complete and timely picture of recent supply and demand," said Doug Christensen, GAPP Treasurer and Chair of the GAPP Surimi Committee. "These quarterly reports will be an unbelievably valuable window into the global production of surimi seafood."
There are significant advantages to surimi seafood produced from Wild Alaska Pollock, including gel strength, extremely mild flavor as well as bright white color. Yet, surimi seafood can be produced from a variety of fish resulting in differing quality levels of the final product. The quarterly report commissioned by GAPP will help the Wild Alaska Pollock surimi seafood manufacturers better understand the barriers and opportunities for superior Wild Alaska Pollock surimi in the global marketplace. The reports will also help GAPP better position its marketing and promotion efforts into the regions or channels where there is the greatest opportunity for Wild Alaska Pollock surimi seafood.
Urner Barry provides proprietary market data for center-of-the-plate proteins. Since the mid-1800s, Urner Barry has been the standard medium through which buyers and sellers gauge fair market value across the supply chain and provides reports for other commodity marketing groups including eggs and more.
"We are grateful for the opportunity to work with GAPP and the Wild Alaska Pollock industry to provide insight on the international wholesale surimi trade to its members," said Chris Ashley, Senior Vice President at Urner Barry.
"GAPP continues to drive forward the strategy of providing our industry and partners with the data and insights they need to seize opportunities to continue competing and building demand for Wild Alaska Pollock. This report is just the latest intel we want to provide as a service to our membership," said Craig Morris, GAPP Chief Executive Officer.
The first report should be available to GAPP members in the coming months.