April 08, 2020
GAPP Partners with James Beard Award-Winning Seattle Chef to Help Bring Wild Alaska Pollock to Consumers Cooking at Home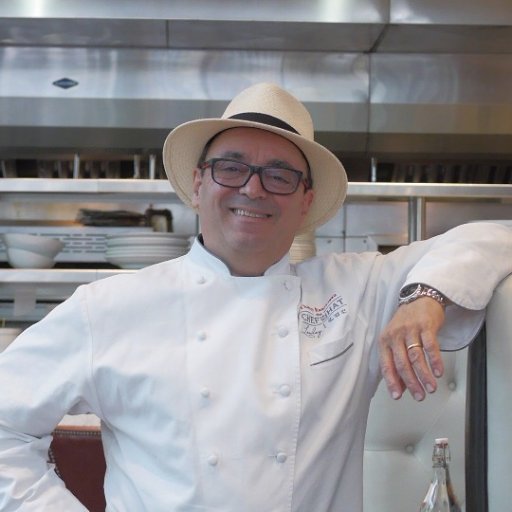 Photo Credit: Chef Thierry Rautureau (Chef in the Hat™)
Consumers staying safe at home will have some new recipes and cooking techniques to elevate their newly termed "quarantine cuisine" thanks to Wild Alaska Pollock and award-winning Seattle chef and restaurateur Thierry Rautureau, also known as the Chef in the Hat™, the Association of Genuine Alaska Pollock Producers (GAPP) announced today. The James Beard Award-winning chef and owner of popular Seattle restaurants Loulay and Luc will be teaching home cooks across the country how to combine Wild Alaska Pollock, in many of its forms, with pantry staples to create a stunning and delicious restaurant-quality dish from the comfort of their kitchens.
"We're all starting to go a little stir-crazy and get bored with the same old combination of items from our freezer and pantries," said Craig Morris, GAPP CEO. "We wanted to work with Chef Thierry to help people pass the time sheltering in place learning how to take their culinary skills up a notch with a classically trained chef and get them excited to keep cooking at home, with Wild Alaska Pollock of course!"
The Chef in the Hat™ will create seven original recipes, three for lunch and three for dinner. While the recipes won't necessarily be a 20-minute meal, they will use pantry staples and classic cooking techniques that will excite and delight first-time home cooks and foodies alike.
All of the recipes will, of course, feature Wild Alaska Pollock, which the chef is passionate about having recently participated in Seattle's first-ever Wild Alaska Pollock week at the beginning of the Lenten season.
"I love Wild Alaska Pollock because of its versatility and I can't wait to bring that out and show people just how many things you can do with this fish—from classic French tartines, to baked fillets to pasta and more," said Chef Rautureau. "I also love Wild Alaska Pollock's sustainability story—that's so important to me as a chef and to many consumers as well. I can't wait to have more people learn about this fish and try it out."
The recipes created by Chef Rautureau will be available on the GAPP website www.alaskapollock.org. The Chef will also be conducting live cooking demonstrations on social media and answering questions from folks at home making the recipes in real time or after the fact.
"GAPP wants to do its part right now to help our fellow citizens doing their part to stay—and cook—at home. We're lucky to have a Chef as renowned as Chef Rautureau to help kick #quarantinecuisine up a notch or two!" said Morris.
GAPP is also partnering with prominent food bloggers and nutritionists in the coming weeks to help provide consumers with helpful tools and tips to keep on keeping on while at home. These new GAPP partnerships are also part of the "Eat Seafood, America!" campaign, a driving message and collaborative effort aimed at helping Americans stay healthy during this COVID-19 public health crisis as well as help boost the U.S. seafood economy. The campaign is being supported by a new Seafood4Health Action Coalition of 22 organizations, of which GAPP is a part, convened by Seafood Nutrition Partnership (SNP).