February 18, 2020
GAPP Launches Wild Alaska Pollock Messaging Toolkits for Members, Partners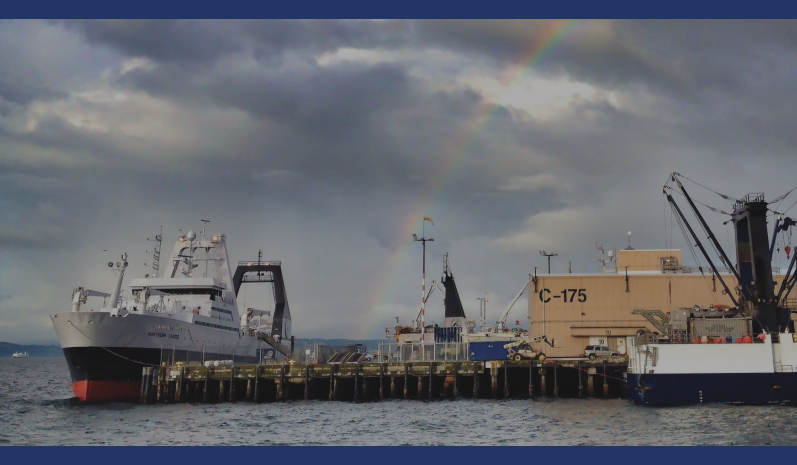 SEATTLE, Wash.— When purchasing and ordering fish, comprehensive research conducted by the Association of Genuine Alaska Pollock Producers (GAPP) found that across the board, key consumer audiences are looking for a tasty, healthy, sustainable option that is easy to prepare and that Wild Alaska Pollock delivers everything consumers crave in a whitefish! Specifics around how best to communicate those attributes and familiarize consumers nationwide with Wild Alaska Pollock are detailed in GAPP's new toolkits that were released to its membership and partners in its North American Partnership Program today.
"These toolkits are an important resource for the industry to have and use and are a key part of GAPP's strategy to build a global brand for Wild Alaska Pollock," said Craig Morris, Chief Executive Officer of GAPP. "It's hard not to see Wild Alaska Pollock everywhere and with these tried and true messaging, we'll be able to capitalize on the momentum for our fish and engage with consumers about its most compelling reasons to buy."
The quest to tell a unique and consistent story about Wild Alaska Pollock began last year with GAPP embarking on a journey to understand what people think of Wild Alaska Pollock and what would motivate them to purchase or order the fish more frequently.
"We did this in an effort to move Wild Alaska Pollock into more business channels and versatile offerings, to ultimately help increase demand for the fish," said Margery Schelling Executive Vice President Marketing, Strategy and Innovation for American Seafoods and Chair of the GAPP Communications Committee which oversaw the research and toolkit development.
The research revealed "future Wild Alaska Pollock advocates" as being educated, affluent (household income greater than $50,000.00), millennials (age 23-38) as those with the strongest purchase power for Wild Alaska Pollock across all business channels.
While the toolkit will help the industry and its customers and partners know how to talk about Wild Alaska Pollock to all audiences and across all purchasing platforms, specific energy and effort is paid to which attributes are most motivational to these special group of future advocates.
"The research findings revealed a unique, impactful story designed to drive purchase and preference for Wild Alaska Pollock across channels. Until now, there hasn't been a consistent and cohesive narrative –fueled by research – of why Wild Alaska Pollock is unlike any other fish," said Schelling.
Research revealed that Americans said more information, including recipes and preparation tips, health benefits, and flavor and texture, would make them more interested in buying Wild Alaska Pollock. Similarly, Americans are ready to hear Wild Alaska Pollock's story of how it is harvested and processed, as well as key details of its fisheries (33% combined). Providing greater transparency around the journey from ship to capture to plate will resonate with customers and consumers. Lastly, greater context on the sustainability of Wild Alaska Pollock as a fish and its traceability (31% combined) are compelling ways to inform consumers and make them more likely to buy the fish.
Over the coming weeks, GAPP will be training its members and partners on how to utilize the toolkits and messaging. In addition, GAPP will be working as part of its 2020-2021 Strategic Plan to provide this messaging to downstream domestic customers who already love Wild Alaska Pollock and want to showcase its incredible story.
"The most exciting element of all of this research is that the more consumers hear about Wild Alaska Pollock the more they want to hear," said Morris. "We all have the opportunity now to tell our story in the same way so that when consumers think about versatility, mild taste, sustainability or Alaska seafood they immediately think Wild Alaska Pollock first and forever."