June 17, 2022
GAPP Appoints Bob Desautel Board Chairman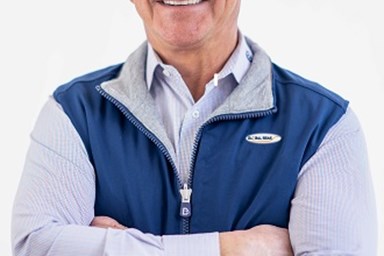 SEATTLE, Wash.—Bob Desautel, Wild Alaska Pollock industry veteran and Global Seas CEO will take the helm as Chairman of the Board for the Association of Genuine Alaska Pollock Producers (GAPP), the organization announced today. Desautel, who replaces out-going Chair Mikel Durham of American Seafoods, was pivotal in securing the increased industry investment in GAPP four years ago and has plans to redouble those efforts as Chair, to arm GAPP with the necessary resources to execute its mission: building awareness of and demand for Wild Alaska Pollock.
"It's been incredible to watch the new GAPP Strategic Plan come to life over the last several years," said Bob Desautel, GAPP Chair. "In conversations with industry, with customers, and with even friends and family, their knowledge of Wild Alaska Pollock has markedly grown and that's due in large part to GAPP's vision and effort to educate and promote the species with product innovation partnerships, marketing, media influencers, and truly understand the consumer's preferences through proprietary research work."
Desautel was unanimously approved as Chair by the GAPP Board which has representatives from each sector of the Wild Alaska Pollock fishery.  Desautel is co-founder, President, and Chief Executive Officer of Global Seas and Nina Fisheries, Inc. But before that, Desautel actively fished in the North Pacific from 1978 through 2000. In 1994, he co-founded Nina Fisheries, which rapidly expanded globally to Chile and Argentina four years later. In 2001, Desautel co-founded Global Seas, a subsidiary of Nina Fisheries, which quickly became one of the West Coast's premier vessel management companies.  Under Desautel' s direction, Global Seas expanded its business operations on the East Coast as co-owner of the seafood processing company Norpel and into the maritime research field as owner and operator of the R/V Mt. Mitchell.
Since making the transition from the wheelhouse, Desautel has worked tirelessly at promoting Wild Alaska Pollock and educating the public about the benefits and attributes of the fish.
Desautel previously served as the Chair of GAPP's Sustainability Committee, overseeing the completion of the landmark industry-wide Life Cycle Assessment which confirmed Wild Alaska Pollock as one of the lowest carbon-footprint proteins available on the planet. Coining the phrase "Wild Alaska Pollock is good for you and good for the planet," Desautel has appeared with GAPP's CEO in countless television interviews including Fox News, ABC News, and in multiple print publications including Forbes, the Wall Street Journal and Good News Network.
"To say Bob is passionate about Wild Alaska Pollock would be an understatement," said Craig Morris, GAPP CEO. "He is a true evangelist for the fish and its attributes and has a love for this industry that likely only pales to his love for his wife and kids.  Bob is the right Chair to take the helm as GAPP enters a new phase to build on the foundation we've laid and to hold us accountable to elevate Wild Alaska Pollock even more in the eyes of the global consumer."
Desautel has served in countless other leadership roles including the North Pacific Fishing Vessel Owners' Association and United Catcher Boats. Always a captain at heart, Bob continues to keep his United States Coast Guard (issue no.7) Masters 3000 ITC License current.
Doug Christensen will remain as the organization's Vice Chair/Secretary and Treasurer working to ensure financial integrity and reporting to the rest of the GAPP eleven-member Board of Directors.