July 01, 2020
GAPP Announces 2020 Wild Alaska Pollock Annual Meeting Moderator, Event Topics, Virtual Format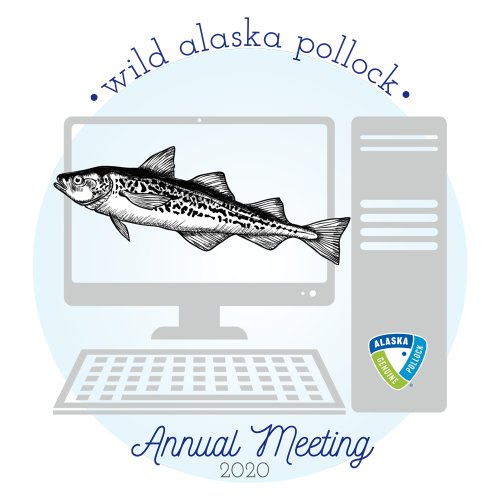 As previously announced, the second annual Wild Alaska Pollock Annual Meeting will be held on October 12, 2020. In keeping with COVID-19 social distancing and health precautions, however, this year's edition of the meeting will be held virtually. We hope this new format will encourage even greater participation from guests around the world as we bring our industry together to collaborate on how we can continue to build awareness and demand for Wild Alaska Pollock.
We are delighted to have Drew Cherry, Editor-In-Chief of Intrafish joining us as Master of Ceremonies for a packed agenda which includes such diverse topics as the latest in what GAPP's consumer research tells us about perceptions around Wild Alaska Pollock in the U.S. and internationally; the results of the Wild Alaska Pollock industry's Life Cycle Assessment; GAPP's North American and European partnership programs with panelists sharing results of their work to build awareness of, and demand for, Wild Alaska Pollock; and the final results of the GAPP Return on Investment (ROI) study.
"Alaska pollock is far and away one of the most fascinating sectors I've covered in my 20 years of journalism. The industry never stops evolving, and I'm looking forward to taking part in the event and finding out what comes next." said Drew Cherry.
The virtual event will begin at 8:00am PT and last until 1:00pm PT. Register here to join industry and marketing experts in tackling the rapidly changing consumer and business landscape and learn about how our fishery can continue to be proactive and position Wild Alaska Pollock for the future.
"After the success of GAPP's inaugural Wild Alaska Pollock Annual Meeting last year that brought together some 150 of the industry's leaders for a jam-packed day of information sharing, we are eager to welcome the industry, our partners and friends back to what will no doubt be an equally successful event," said Craig Morris, GAPP CEO. "We're not going to let the wily COVID-19 virus get us down the show must go on! Be prepared to be engaged, instructed and inspired to look at what we can accomplish for our industry's future, together."
GAPP is actively seeking sponsors for this second-annual event which is expected to have global participation. Companies or organizations interested in sponsorship opportunities can contact Anna Carpenter at Anna.carpenter@alaskapollock.org to discuss opportunities.
You can register for the virtual second-annual event here.