February 12, 2020
GAPP Announces 2020 Wild Alaska Pollock Annual Meeting Date, Location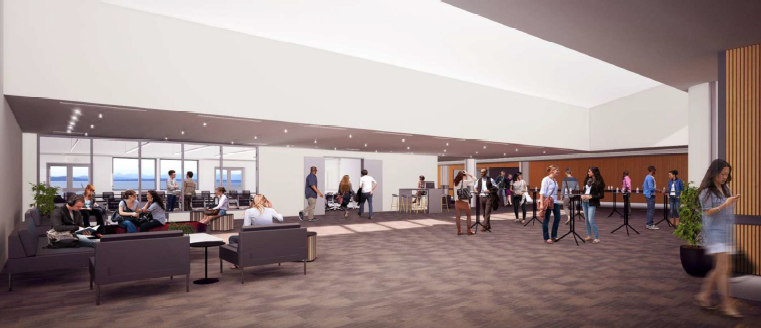 SEATTLE, Wash.—The second annual Wild Alaska Pollock meeting will be held on October 12, 2020 the Association of Genuine Alaska Pollock Producers (GAPP) announced today. The meeting, to be held at the newly-renovated Bell Harbor International Conference Center on Alaskan Way, will once again bring together representatives from all segments of the Wild Alaska Pollock industry, marketing experts and visionary speakers designed to challenge the status quo and inspire collaboration for tackling future challenges.
"Our first-ever Wild Alaska Pollock Annual Meeting was a bigger success than anyone could have imagined," said Craig Morris, Chief Executive Officer of GAPP. "This year we're looking at how we can raise the bar in terms of our theme, topics to be covered and speakers but the intent will remain the same: bringing our industry together to collaborate on how we can better promote our fish and celebrate our successes, together."
The event date was chosen in large part because it coincides with the International Groundfish Forum, which will be held for the first time ever in the United States, in downtown Seattle, in October. GAPP will be seeking feedback from last year's attendees about the types of content and speakers they'd like to see at this year's bigger event.
"We look forward to welcoming guests from all over the world who are connected to the Wild Alaska Pollock industry as we recognize that many of our biggest challenges and greatest opportunities are global ones," said Morris. "We're excited to start working on putting together an agenda that's meaningful to all of our attendees from near and far."
The event will begin at 9:00am and last until 5:00pm with a reception to follow immediately, all at the Bell Harbor International Conference Center. Information about the event's theme and a detailed agenda will be forthcoming. GAPP is actively seeking sponsors for its flagship event. Companies interested in sponsoring this event can contact GAPP for more information at info@alaskapollock.org.