Craig Morris , November 07, 2023
Wild Alaska Pollock is the Common Cultural Denominator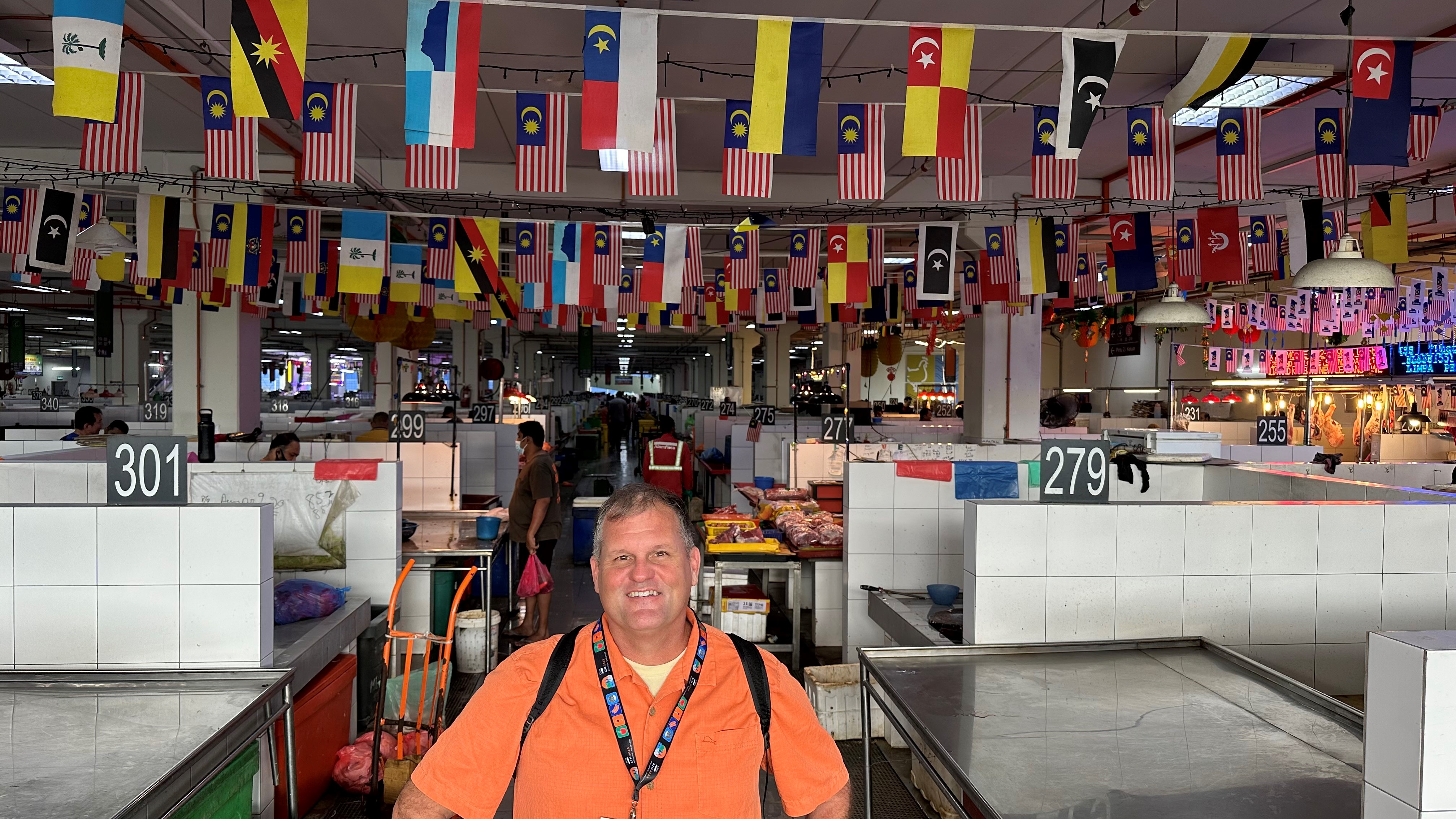 Malaysia is a multicultural society. The main ethnic groups are the native Malays as well as large populations of ethnic Chinese and Indians. When visiting the country on a recent Trade Mission with the U.S. Department of Agriculture, Foreign Agricultural Service, it became clear that the myriad of ethnicities in the country retain their religions, customs, and way of life—including, and perhaps most importantly, when it comes to food.
In a county that's become a bit of a melting pot in Southeast Asia, there's one common cultural denominator: seafood. Malaysia is a country of seafood lovers. That, coupled with its projected 19 percent population growth and increase in per capita income, is why in the McKinley Research Group foresight study funded by the Association of Genuine Alaska Pollock Producers (GAPP) in 2021, Malaysia ranked as one of the most favorable markets for building long-term, future demand for Wild Alaska Pollock abroad. And after spending some time soaking it all in last week, along with Under-Secretary for Trade Alexis Taylor and other leading commodity marketing organizations across the U.S. food space, I couldn't agree more: Malaysia is where it's at.
From surimi seafood in hot pots and fish cakes and breakfast patties to, yes, even our beloved battered and breaded product at retail—Wild Alaska Pollock has already ingrained itself in Malaysian consumer's hearts and minds as an affordable, delicious, and nutritious seafood option to fuel their cultural cravings and dietary requirements.
Our opportunity is to further build the brand—and solidify in those same consumer's minds—the attributes inherent to our fish, especially when it comes to both sustainability (of growing importance to Malaysia and Southeast Asian consumers) as well as provenance. The U.S. "brand" carries huge weight in the region, which was observed in the foodservice space when talking to my counterparts in the fruit, veggie and nut spaces in particular. It's clear that chefs and even street food vendors (a culture that is alive and well…and delicious is Malaysia) seek out products from the U.S. because of traceability, transparency and most importantly taste.
We can build on that U.S. name brand recognition by leaning into our provenance story of Alaska—and especially in leveraging our brand new (pun intended) Wild Alaska Pollock "Pollock People" campaign to bring consumers globally into the very special world of harvesting and processing Wild Alaska Pollock in the U.S. In markets like Malaysia that are acutely familiar with labor issues and a lack of transparency in food—this new campaign could prove exceptionally important in building trust and trial in the region.
Malaysia was a stark juxtaposition to the U.S. and, admittedly, I was a bit jealous being in a country where fish consumption comes so naturally, culturally. Domestically, it's no secret that U.S. consumers under-index when it comes to seafood for a variety of reasons: perceived difficulty in cooking and preparing seafood, availability of seafood products, and overall familiarity. For years, we've tried to go at seafood promotion from the "healthfulness" angle—and don't get me wrong—while it's important to remind consumers of the inherent nutritional powerhouse that is seafood (especially Wild Alaska Pollock, wink), if consumers we're motivated in the U.S. by what's healthy, then we'd be having very different conversations.
What struck me being in Malaysia is that, culturally, fish is something you're born into. There are no obstacles to overcome when it comes to unfamiliarity with fish or the preparation thereof. You saw fish—and seafood—every which way. From black pepper crab on the street in one of the outdoor food markets to fried fish—with the head and all-on tables at higher-end restaurants, to everything in between. Even in the wet markets, fish and seafood dominated the percentage of stalls over every other protein. And trust me when I say, I've been in wet markets around the world and the percentage of seafood in Malaysian markets was truly notable.
No matter the religion, seafood and fish can be consumed and enjoyed by all, which means that in Malaysia, it's the great unifier when it comes to cuisine…which is something truly special. You can't "teach" culture—especially food culture—and that inherent zest for fish is something that makes that market truly special.
And it's something that we're going to capitalize on as we work to strengthen that market for Wild Alaska Pollock—in all of its forms—for the future.