March 06, 2020
We Shouldn't Be Ashamed of All We Are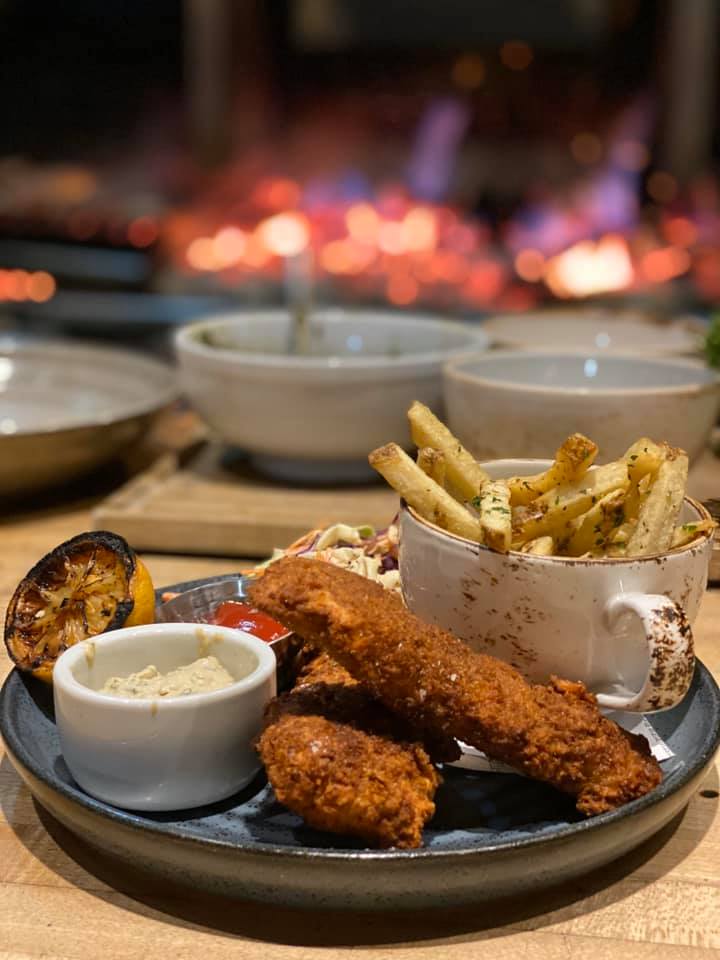 Fish & Chips with Beef Tallow Tartar Sauce from Miller's Guild
It's restaurant week here in Seattle—the first ever Wild Alaska Pollock restaurant week to be exact. It started last Friday, February 28th and lasts until Sunday March 8th. It's an epic celebration of all that Wild Alaska Pollock has been, is, and can be. 
In an effort to fully punch my #WildAlaskaPollockWeek proverbial bingo card and collect receipts from every single restaurant participating (or die trying…or of extreme over-eating, smile) I have been making the rounds since late Sunday night, hitting establishment after establishment. 
The menus are varied, as are the establishments; everything from a traditional Norwegian beer hall in the "fishermen's district" of Ballard, Seattle to an upscale French restaurant in the heart of downtown. While some menus are trying out "new" preparations for Wild Alaska Pollock, many are serving variations on a tried and true: Fish and Chips. 
As I have geeked out at each restaurant I've visited, I have asked to talk to the chef (if possible) and see how the item(s) are performing. On Sunday night at The Walrus and the Carpenter, I watched as table after table ordered the "crispy battered Wild Alaska Pollock with yuzu aioli and spicy homemade pickles" and marveled at just how popular the dish was. I honestly had tables on my left and right enjoying it as I enjoyed mine! The chef said they've been selling out every night and then remarked, "I mean, who doesn't love some really good, fried fish and chips?" 
Kudos to Chef Maddie for coming right out and saying what many people are thinking. To echo her, who doesn't love some really good fish and chips? Or fried anything, for that matter? 
I wrote a response last week to the Intrafish podcast about seafood apologizing for what it is—and I think that notion applies here too. Wild Alaska Pollock is delicious battered and fried. Served with some delicious, crispy "chips". And a squeeze of fresh lemon. And some delicious homemade tarter sauce on the side! (Tarter sauce really makes the dish, am I right?)
Done right, fish and chips showcases the essence of what we love about Wild Alaska Pollock: its mild flavor and tender, flaky flesh. When it's piping hot on a plate…there's nothing better. As I watched countless tables around me at restaurant after restaurant order it up, I realized that fish and chips, or "fried fish" at the end of the day is both a classic and a new dish. Chefs around Seattle this week were putting their take on the special—from beef fat tarter sauce (can you say OMG-delicious) to spicy pickle batter to using skin-on fillets for maximum crispiness, I have never seen fish and chips so reinvented, so hip, so trendy. 
GAPP has a number of partners this year who are also promoting new takes on battered/breaded fish—from sticks, to fillets to even a frozen Wild Alaska Pollock fish and chips dinner from popular meal delivery service, Schwan's. And guess what? The products are selling like gangbusters. 
For good reason: battered, breaded fish is approachable. It's tasty. Its delicious and it's simple. It's old and new. 
And it's also the core of what—and who—we are as an industry. Yes, Wild Alaska Pollock is amazing in all of its forms. This week alone I had a whole Wild Alaska Pollock cooked on a rotisserie (mesmerizing), Wild Alaska Pollock croquettes, dumplings, pasta, to fanciful French compositions like tartines (open-faced sandwiches) and pan seared with nettle gnocchi. All were amazing, beautiful and delicious and all showcased the ultimate versatility of Wild Alaska Pollock to perfection. 
But as we strive to market our perfect protein even better, we can't forget—or be ashamed of—who we are. We can't apologize for any iteration of Wild Alaska Pollock. After all, the goal is to put our fish in front of more consumers in more ways, every day. 
Battered, breaded, classic Wild Alaska Pollock fish and chips makes people happy. We can support that version, that usage of our fish without damaging the creativity of using Wild Alaska Pollock in other ways—from fish pie to sandwiches to tacos. And, our fish can be both healthy and fried (everything in moderation, after all)…the two are not mutually exclusive. 
So, hats off to all the chefs and their friendly, informal competition for who had the best new take on the classic fish and chips featuring our superstar: Wild Alaska Pollock. I was thoroughly impressed and thoroughly excited to see these dishes on the menu—fried and not—for many months and years to come. 
Bon appétit and don't forget to stay saucy (tarter saucy, that is!)