July 07, 2022
The Importance of Innovation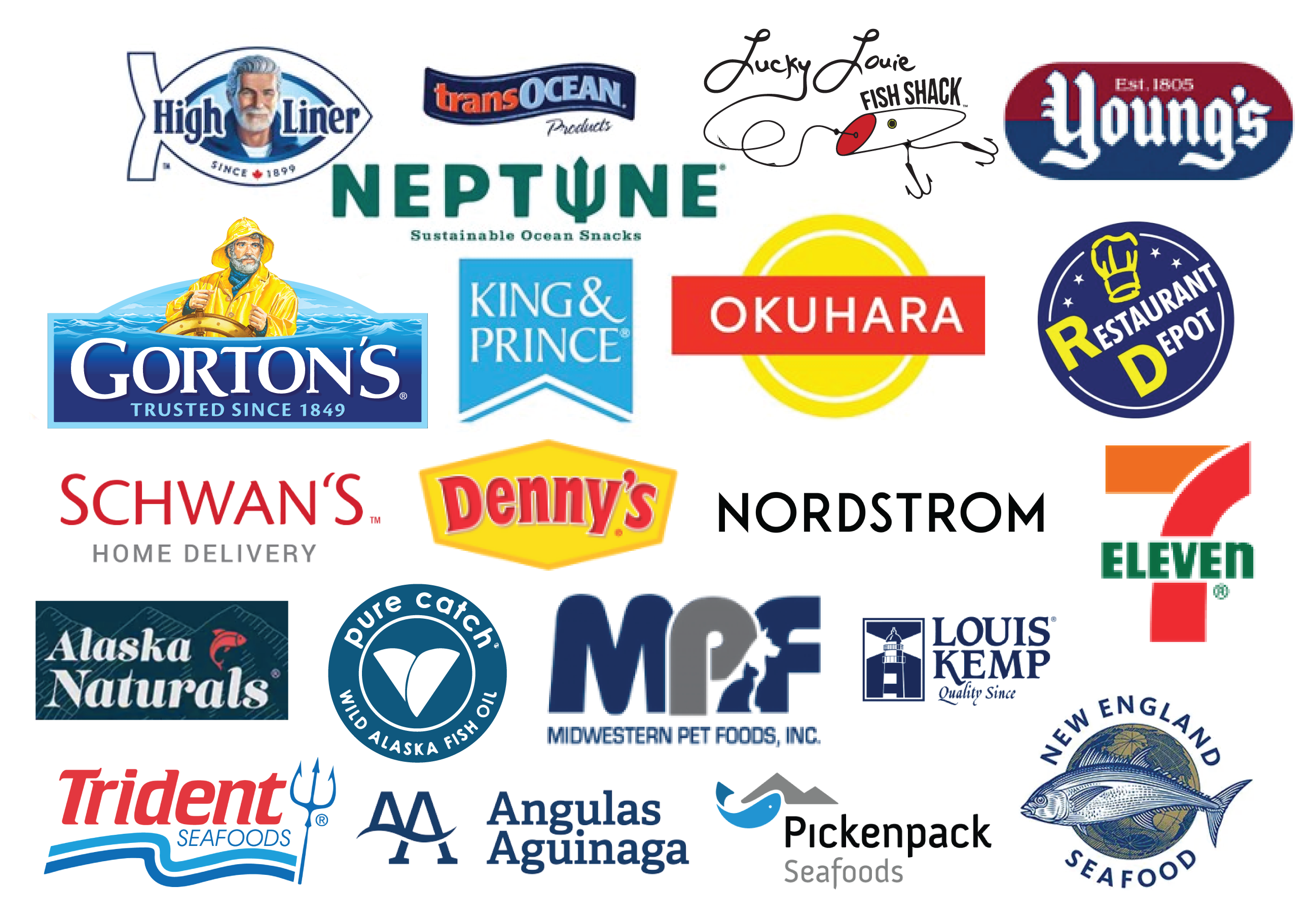 Evolve or die. We've all heard it. We're all, right now, beautifully equipped to live in a world that no longer exists. A world that has changed so rapidly we all need to sprint to keep up. This is especially true in the world of food. Consumer's tastes are moving, constantly, and those of us who produce food are going to need to run faster, run harder, to leapfrog in order to meet those consumers at the proverbial finish line.
That's where innovation comes in.
Innovation is our power booster. Innovation is the key to meeting consumers where they are. It's the key to our evolution. It's the key to our longevity.
Four years ago, the Association of Genuine Alaska Pollock Producers (GAPP) started the North American Partnership Program, designed to invest in innovation. The program was designed to encourage food companies to think differently about Wild Alaska Pollock. Once an anonymous whitefish, Wild Alaska Pollock has become a name that consumers associate with wild-caught, sustainability, versatility, and unparalleled nutritional value.
The Program was designed to put Wild Alaska Pollock in front of more consumers, in more ways, every day. Specifically, we were looking for companies to invest in putting Wild Alaska Pollock into new product forms where it perhaps wasn't, into new channels, or associating the fish with influencers to raise its profile with consumers, promote our fish's amazing attributes, and raise overall awareness of the brand "Wild Alaska Pollock."
The Program matched funds from companies who were investing in innovating with our fish—whether those costs be associated with new product launches, promotional/sales campaigns into new channels, new packaging, new technology, or even marketing costs associated with consumer-facing campaigns.
All of this was conceptualized to raise awareness and build overall demand for Wild Alaska Pollock. The Program has expanded significantly since its inception and we've learned a lot as we've administered it. Essentially a venture-capital fund, with programs approved by our Board of Directors, since its first year, we've added more rigorous proposal standards, evaluation metrics, reporting requirements, and messaging guidelines so that we're all talking about Wild Alaska Pollock in the same way.
In total, we've funded close to 7 million dollars worth of projects over the last several years and have expanded the program from being North America-focused to global. We've funded unique programs in Poland, Spain, Germany, and of course across the U.S. and in retail, food service, and institutional channels. We've partnered with influencers like Chef Antoni Porowski, Nancy Fuller, Dan Churchill, and Martha Stewart.
Perhaps most excitingly, we've embraced innovation and used Wild Alaska Pollock in new and exciting ways. We've listened to consumers who have said that they want fewer carbs and more protein: so we funded programs that turned Wild Alaska Pollock into noodles and pasta that taste and perform just like the gluten-heavy versions but are just protein. We heard that consumers wanted convenient, on-the-go snacking options so we invested in a project that created jerky out of Wild Alaska Pollock in exciting, global flavors—and they continue to sell out on Amazon.
We know that consumers want to break out of their rut and try new things, so we invested in burgers made with Wild Alaska Pollock and Wild Alaska Pollock "wild wings" that give them healthier, new alternatives to everyday staples.
And we've introduced consumers to new Wild Alaska Pollock forms like surimi seafood and roe in both retail and restaurant settings.
It's exciting to work for an industry with such vision and such passion for innovation—one that can see the future isn't about just doing what we've done, but instead also looking at what more we can do. As one of my Board members says: "Either get busy living or get busy dying." And I can safely say that we in the Wild Alaska Pollock industry are truly living.
So, are you a dreamer? Do you see the world as your oyster? Do you want to innovate and partner with an industry that will walk hand in hand with you and believes in the power of evolution as much as you do?
Well, then you're back in business, baby. Our next round of funding through our global Partnership Program is open now and accepting proposals until August 15th and you can learn all about the Program on our website. Join our webinar next week on July 11th to learn about the application process and get your questions asked, now. Register for the webinar here.
Come join Team Wild Alaska Pollock as our next partner!