February 19, 2020
Take Me to Church(ill): Why Chef Dan is Wild for Wild Alaska Pollock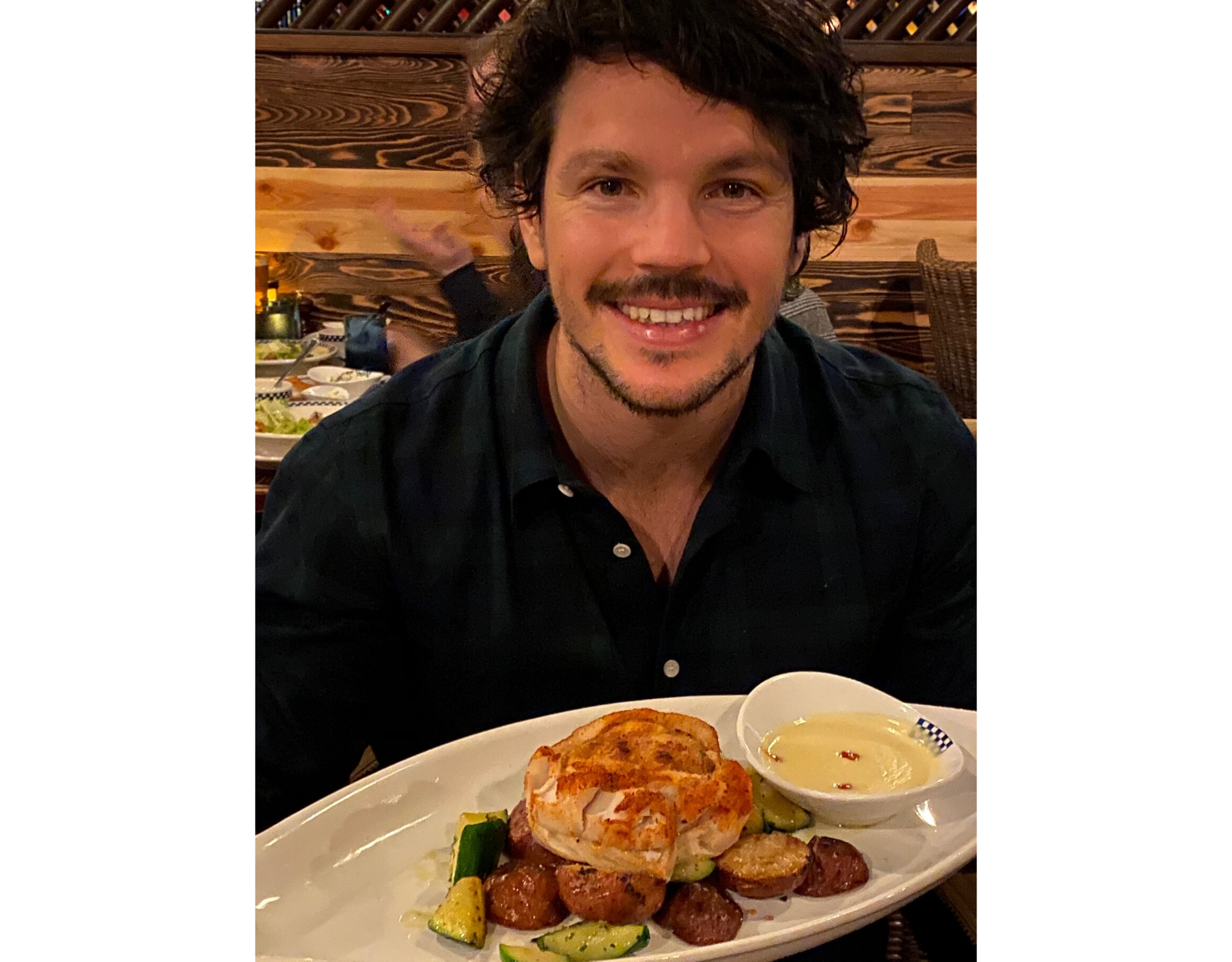 As part of its third round of North American Partnerships, GAPP is partnering with Trident Seafoods and Chef Dan Churchill to help make Wild Alaska Pollock more approachable to the home cook. GAPP sat down with Chef Churchill to hear about his history, passion for cooking and love for Wild Alaska Pollock. Read on to get some one-on-one insights into our latest member of #TeamWildAlaskaPollock and new brand ambassador!
1. Tell us a little bit about your journey to becoming a chef? Did you grow up cooking?
Yes I did! I grew up cooking with my family when I was younger. We'd take turns cooking meals for one another and helping out in the kitchen, so cooking for me was a huge part of our family and I was surrounded by cooking influences. My parents both enjoy cooking, so I was lucky enough to be exposed to home-cooked meals, which I think is such a huge part of being open to trying new things and wanting to be a chef myself. I was initially self-taught, just cooking for the fun of it, but once I realized the impact I could have I turned to volunteering in a range of kitchens. Learning from a variety of chefs and adapting to different epic flavors and cuisines. I am driven by impact and seeing some of the worlds well known chefs leading the way was so inspiring. These include Jamie Oliver, Dan Barber and Anthony Bourdain. I've also been lucky enough to cook all over the world, in so many different environments and with different cuisines. All of this came together to result in me opening my own restaurant, Charley St, here in NYC.
2. What draws you to feeding people? What's the best thing about being a chef?
The best thing about being a chef is seeing a smile on people's faces at the end of the day. Even if I can make just one person happy through food, my job is done. Food is a universal language. I am able to create a positive impact whether I can verbally communicate with someone or not. Food is also a story teller. Allowing us all to dive into cultures first hand and realise the purpose of countries and their respective indigenous communities. Food is the one thing we all have in common. My mission is to change the world through food, and so being able to inspire others to find their love for cooking is also huge for me.
3. What do you see as the biggest trends facing the restaurant industry in the U.S.?
One thing I see as a trend is a return to the desire to know where our food is actually coming from. Thoughtful sourcing and transparency are huge in the restaurant world, and customers are coming to expect that the places they are dining are showing them where the ingredients are being sourced from and which farmers are actually behind the food. I think we are seeing this in the way menus are written, and what information is provided on restaurant's websites and social media as well. Sustainability, water safety, and limiting food waste all play into this, and we all have a role as chefs, cooks, and restaurant-owners to do our part to improve the world through our sustainability efforts.
4. Why do you love seafood and Wild Alaska Pollock specifically? What do you think are the most compelling attributes of our fish for consumers?
I personally love seafood because of how versatile – and nutritious – it is. Seafood is a protein that can be cooked in so many different ways and can take on a wide array of flavors. It's seen across nearly every cuisine on earth and is full of Omega-3s and a wealth of micronutrients like Vitamin D and Vitamin B2. With Wild Alaska Pollock, you get most importantly a super tasty fish that is easy to cook with and without a doubt one of the most sustainable fish out there to harvest. WAP understands and respects the great need we face to improve our food systems and especially one of our most valuable resources, our ocean waters.
5. We know that many U.S. consumers are scared to prepare seafood at home. How can we get people past this fear and eating more seafood?
I think the typical customer finds a barrier in one major thing: not knowing how to prepare seafood. But at the end of the day, seafood can be prepared incredibly simply; in fact, simple preparations are often the most tasty, too! :) A simple pan-sear or oven bake method works wonders, and with a wedge of lemon and a simple olive oil, salt + pepper seasoning or a dry coating of your favorite crushed herbs and spices, you can have a nutritious seafood dinner on the table in 30 minutes.
6. What's your go-to dish for date night? What do you cook for your special someone?
My favorite dish to cook for my own lovely lady is a spaghetti bolognese. It is comfort food at its finest, and takes me back to my own childhood. It's a great dish to get cooking over the stove for a few hours to really let it simmer away and develop flavor, and when you sit down to enjoy it you can tell how much love has been infused into the dish.
Alright, Dan, we'll give you that one—but here's to coming up with a spaghetti dish that features Wild Alaska Pollock! We can't wait to work with you!