Craig Morris
Let's Not Sensationalize Science in the Name of 'Sustainability'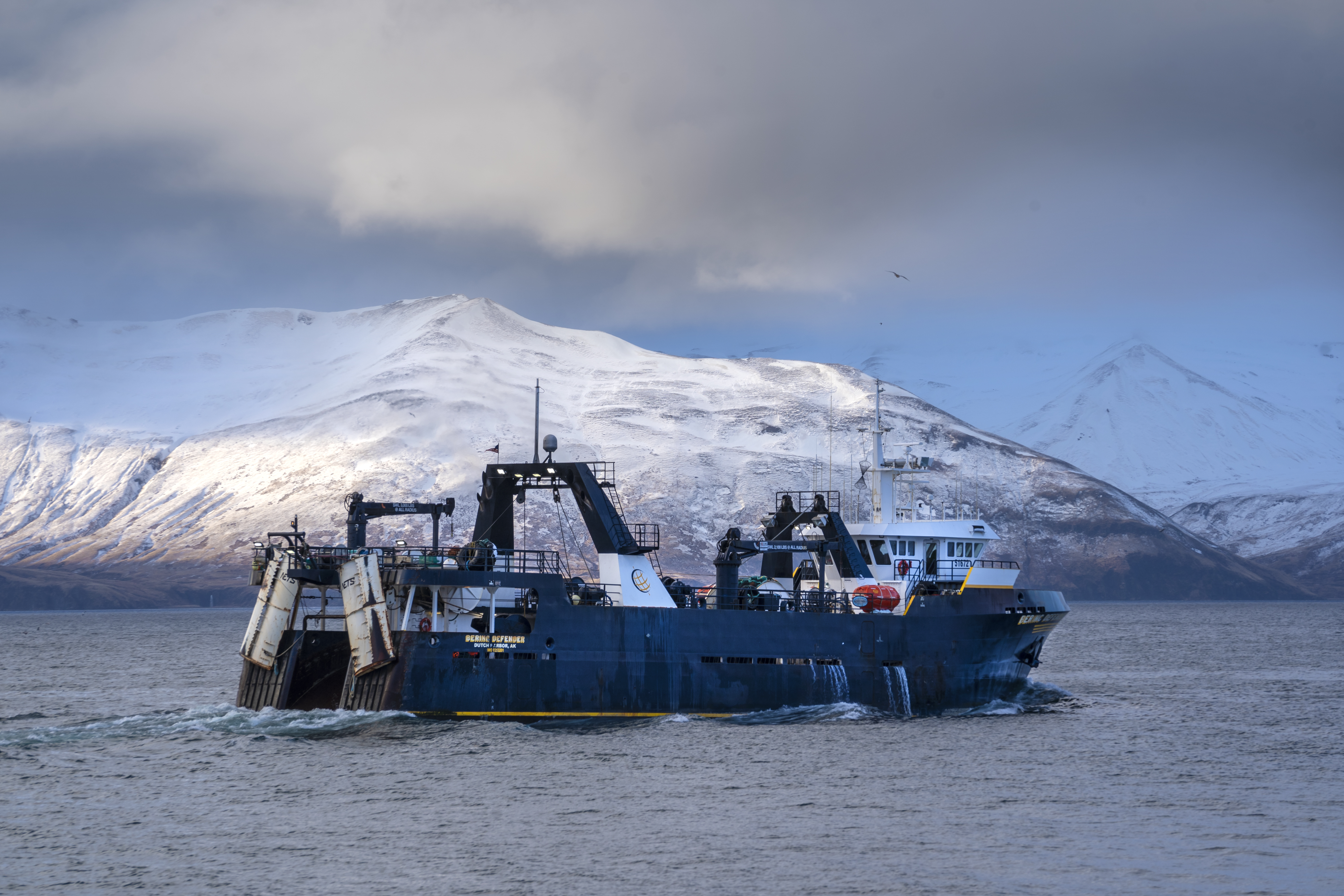 If 2019 had any lasting legacy to leave on 2020, it's been the commitment to a renewed dialogue about climate change, our environment, mother Earth and sustainability (in all of its definitions). The year started out with 'sustainability' being listed as one of the top food trends for the new year and the decade and the buzz around what's best for our planet has only continued.
Late last week brought a series of headlines to the seafood industry trade press about a study that was released by the University of California, Santa Cruz. In reading many of the headlines (and articles that followed them), I couldn't help but think about how we need to, collectively, do better in understanding science. We need to operate in facts, not fear.  
Let's start with this fact first: the Wild Alaska Pollock industry has an incredible story to tell about its carbon footprint. As a growing number of consumers start to weigh climate impacts in their decisions around their daily diet, our industry is proud to deliver a delicious and nutritious product that has a "global warming potential value" among the lowest of any protein on earth. You read that right: of any protein on earth. Wowza.
But if you read any of last week's headlines, you may have missed that point.
How come, you ask? Well, for starters, I think it has a lot to do with the fact that science is hard. It's complicated. Scientists don't make the best communicators and their research is often published in lengthy, voluminous manuscripts that are hard to digest into easy soundbites and short quotes to proverbial fill column inches.  
So, let's set the record straight about last week's study. Researchers at the University of California, Santa Cruz used literature derived values (a fancy way of saying data from previous studies as opposed to their own) and other techniques to estimate (take an educated guess) the carbon footprint of the secondary processing phase (after catching) of Wild Alaska Pollock products. Their conclusion is that such secondary processing contributes, on average, between 0.56 and 0.66 kg CO2e per kg of finished product—and that the complete global pollock supply chain, from harvesting through to retail shelves, amounts to less than 2 kg CO2e per kg of finished product. These are truly remarkable results against any reasonable benchmark.
We can quibble over some of the points in the study and over many of the summaries that followed in and around the seafood industry trade press, but I think the overarching point is this: the seafood industry needs to continue to invest in its own research to truly measure its impact on the environment. Both in the spirit of continuously improving and doing better for our planet—because it's the right thing to do—and because consumers care about sustainability.
GAPP worked hard in 2019 to find out what matters to our consumers, and specifically to those consumers that are most likely to consistently try, buy and talk about our products: our Wild Alaska Pollock advocates as we've named them. Among this group, 42% say that "sustainability" is an "important attribute" in their purchasing decisions. We have to be able to demonstrate to those consumers—and our customers turning our Wild Alaska Pollock into consumer-facing brands and products—that our fish is sustainable in every sense of the word. We have to give them the hard facts.
We know (and various studies continue to confirm) that our environmental impact is low, yet we have never holistically come together as a total industry to invest in measuring that impact ourselves. That's why the Association of Genuine Alaska Pollock Producers has funded a comprehensive Life Cycle Assessment that will look at all aspects of the fishery—and beyond—to start to gather that requisite data and analyze it. That study is underway, and results are expected this summer 2020.
I can promise that when those results come out we'll do our best to distill them in the most digestible, but factually accurate, format we can. But I hope that when our study is published that we can all take the time to read it—in full—and report on it honestly and transparently. No inflammatory headlines. No sweeping generalizations. Just the facts, ma'm.
After all, a comprehensive Life-cycle assessment that was funded by the industry is pretty big news in and of itself. I think people will read that story. And, with all the buzz about sustainability lately, we need to make sure we're helping the average consumer understand the facts about their food.
We want people eating more seafood, not less. So, let's hold the fear and dish out the facts.